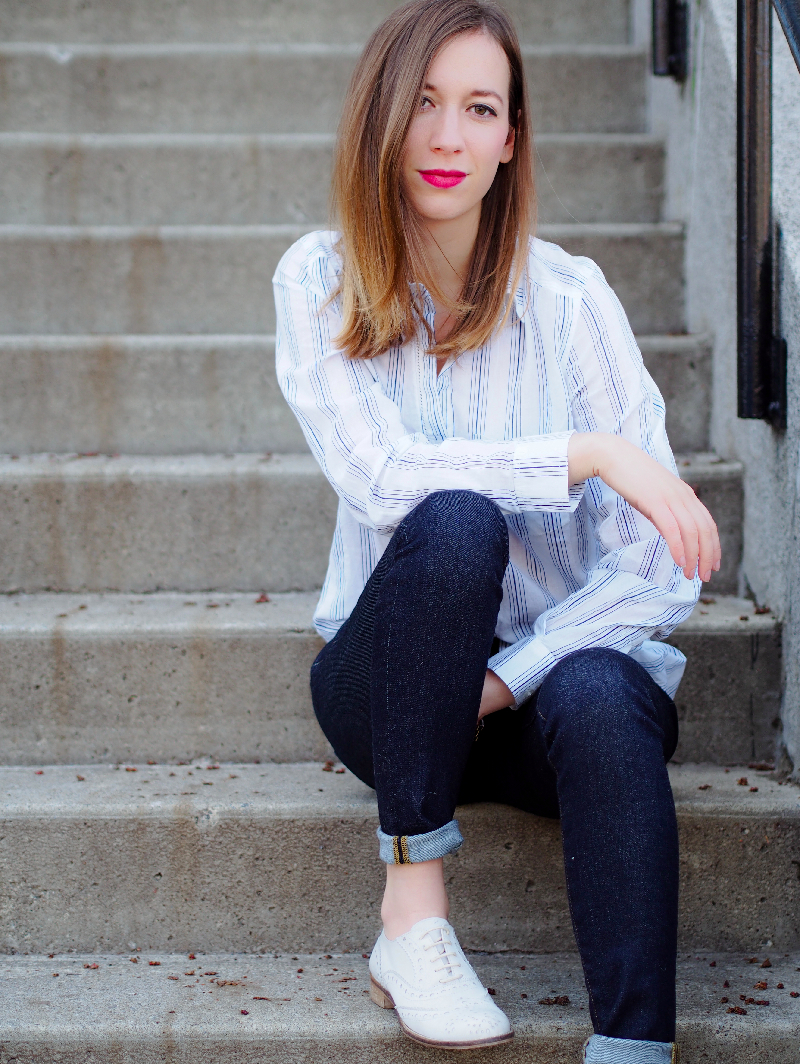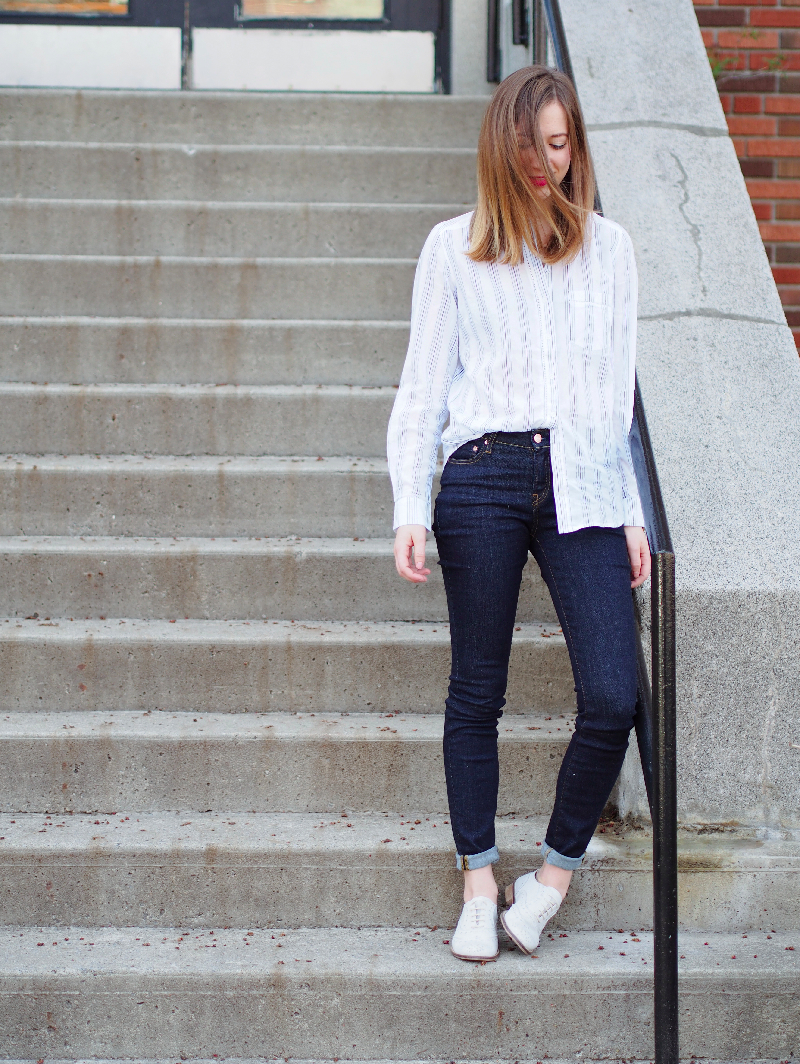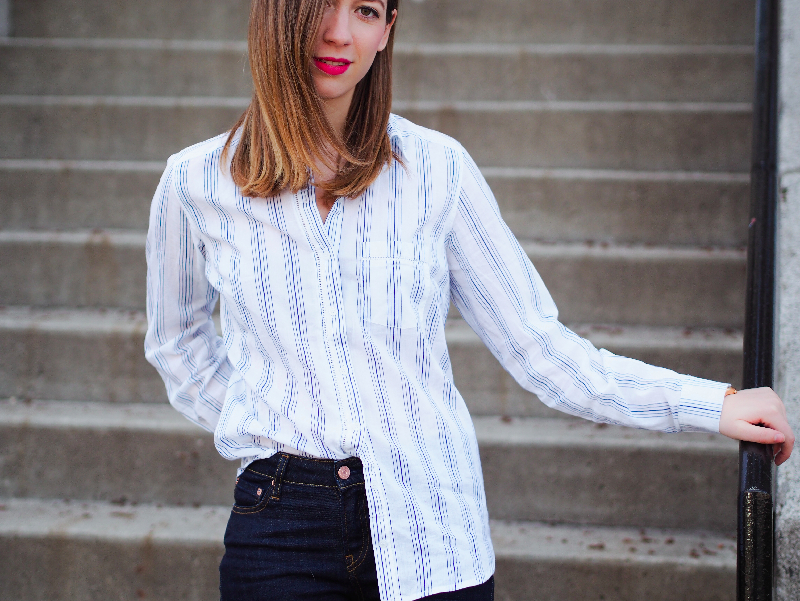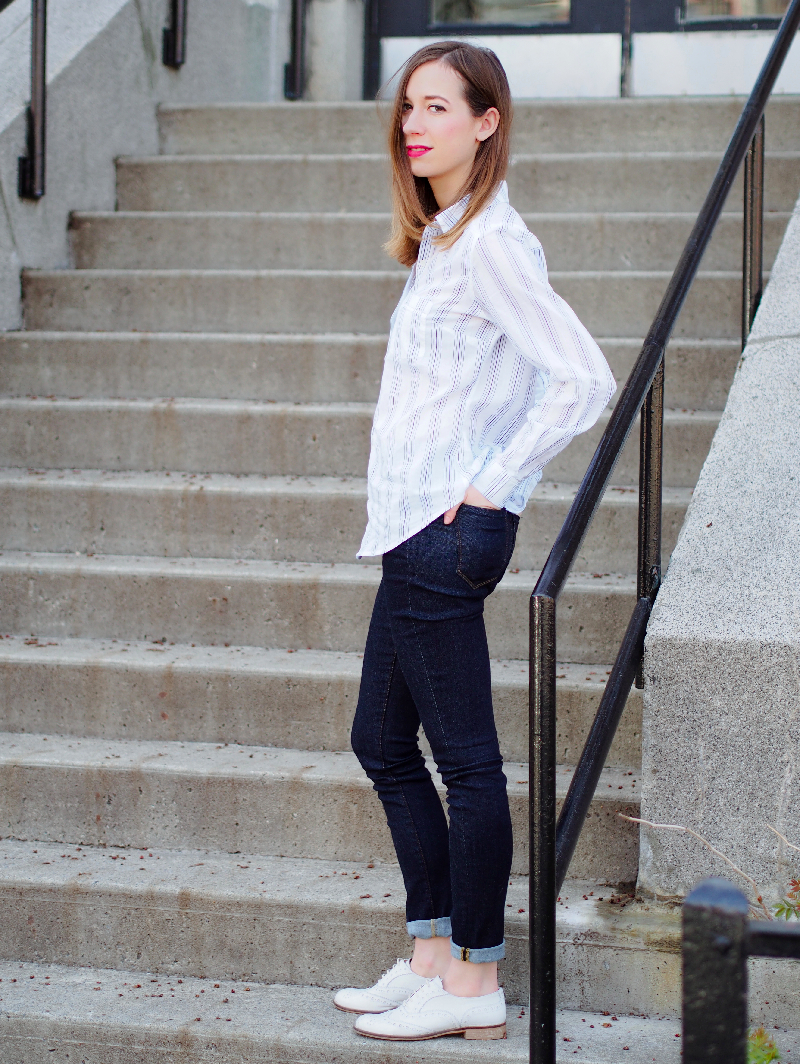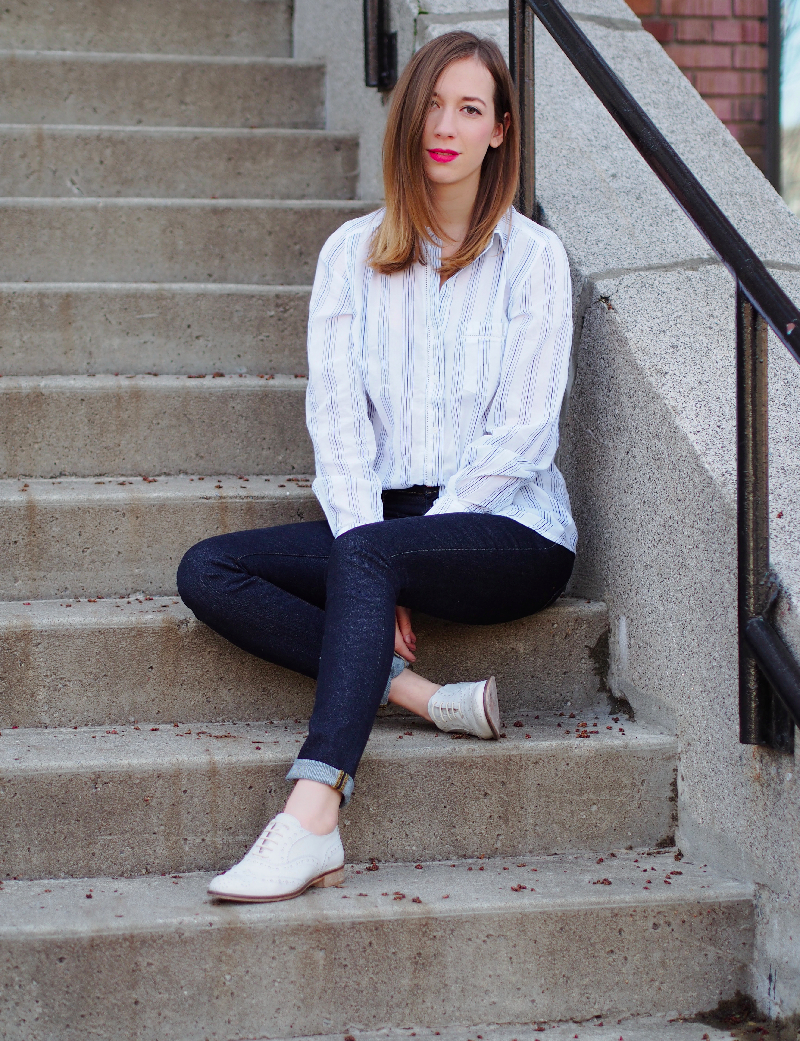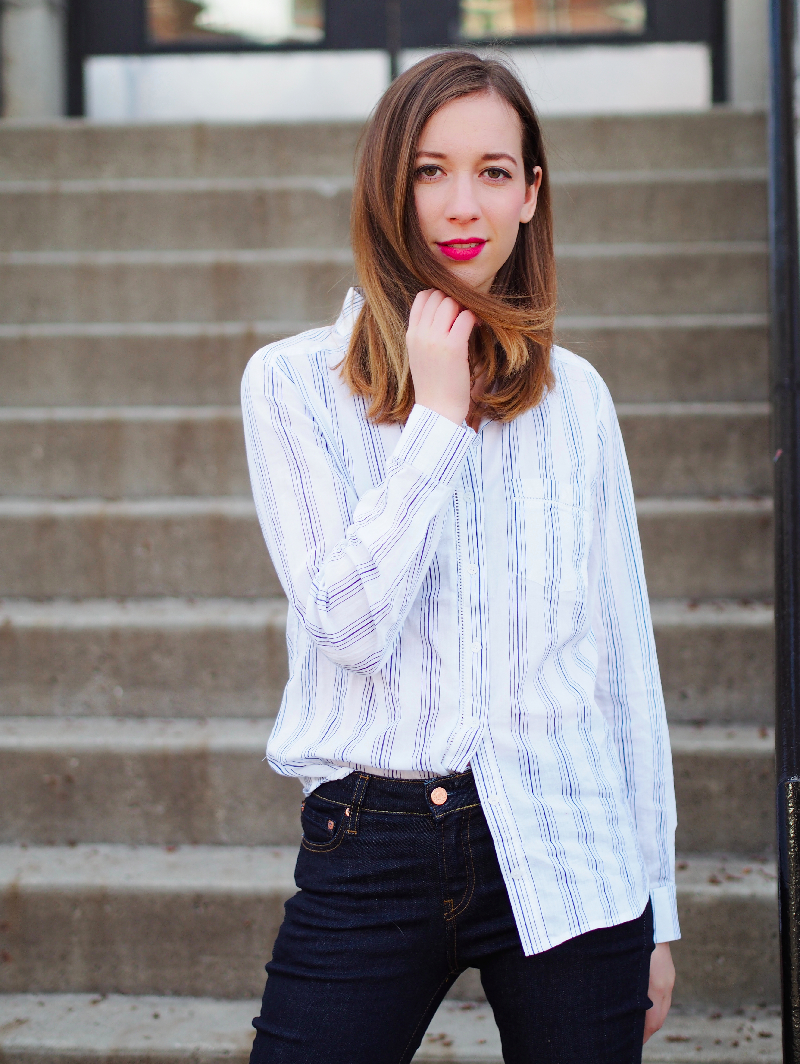 Shirt c/o Smart Set. Jeans c/o Aritzia. Armani Exchange watch. Solective shoes c/o Capezio shoes. Pupa Milano lipstick.
I've always felt like Fridays were for casual wear, since there is always so much to do on that day. I do not feel like taking 45 minutes to choose and match an outfit. Casual does not mean you have to sacrifice quality and looks, though. This Smart set boyfriend shirt is just the right fit, is not expensive and can be worn with basically anything. The store has now some tops that are worth the détour, trust me. Worn with my new Aritzia jeans (they just launched their own denim line), it makes the perfect Friday outfit.
By the way, Smart Set is giving away two 150$ gift cards on their Facebook page (here). You can win it by voting for your favorite outfit, which can be mine, by the way ;)
Good luck!
Photos: Anik Lacasse-Richard