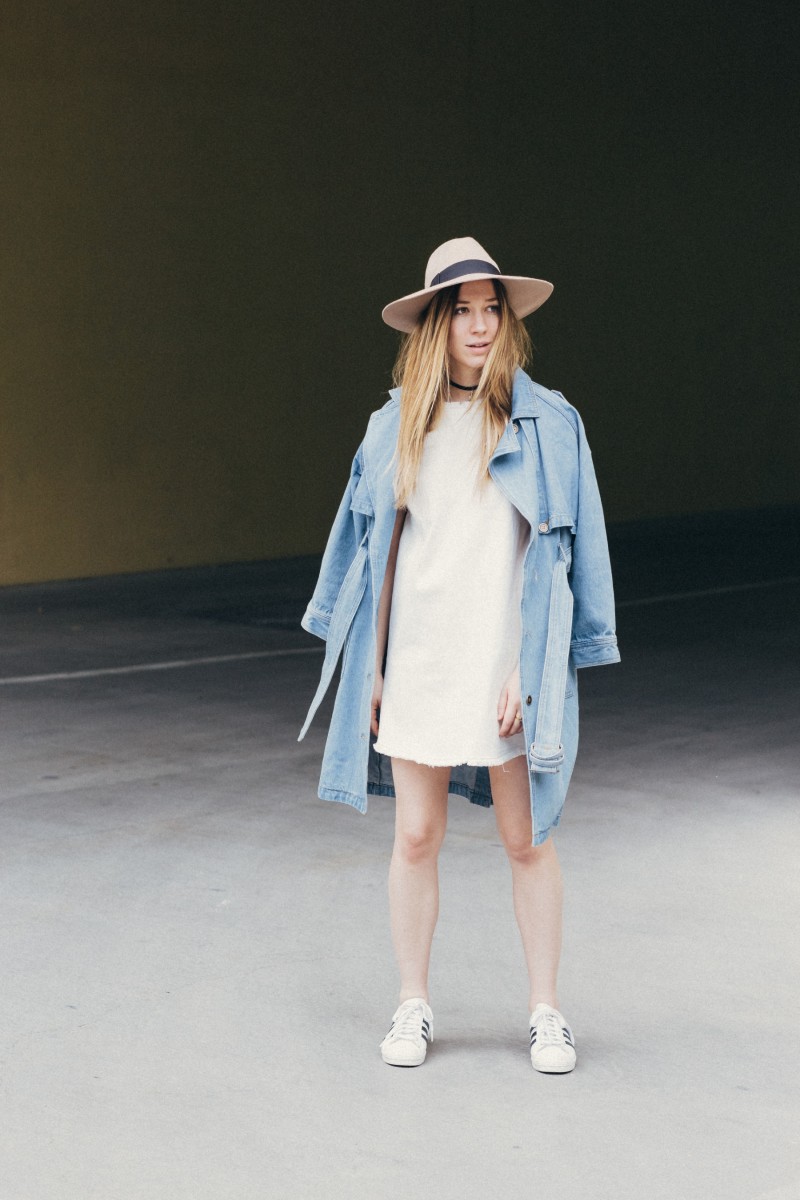 Since I am back from Vegas, I get a lot of question regarding the Blogger Project – What is it? What is our mission there? What it looks like to be there? The idea is quite simple: a trade show, a few bloggers from NYC, LA, Canada (hi!) and thousands of brands. Those all have a booth for buyers and designers to make an appointment and check out their latest collection, while we walk around the tradeshow, discover new brands, shoot them and share our newest discoveries on social media. Tadam! There is also other activities going on as well, such as a podcast curated by Marcus, diners, collaborations and lots of fun (cheesy but true).
Considering I was there to explore and learn about brands, I decided I was going to share with you my very favourites.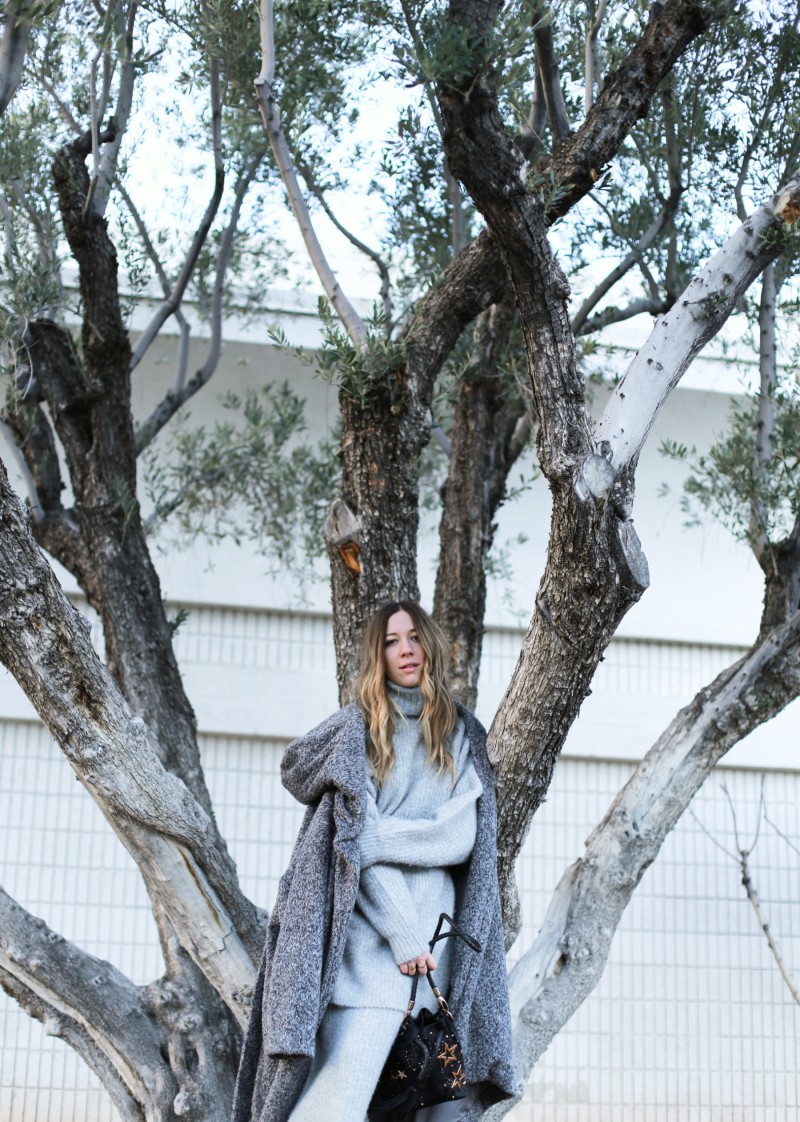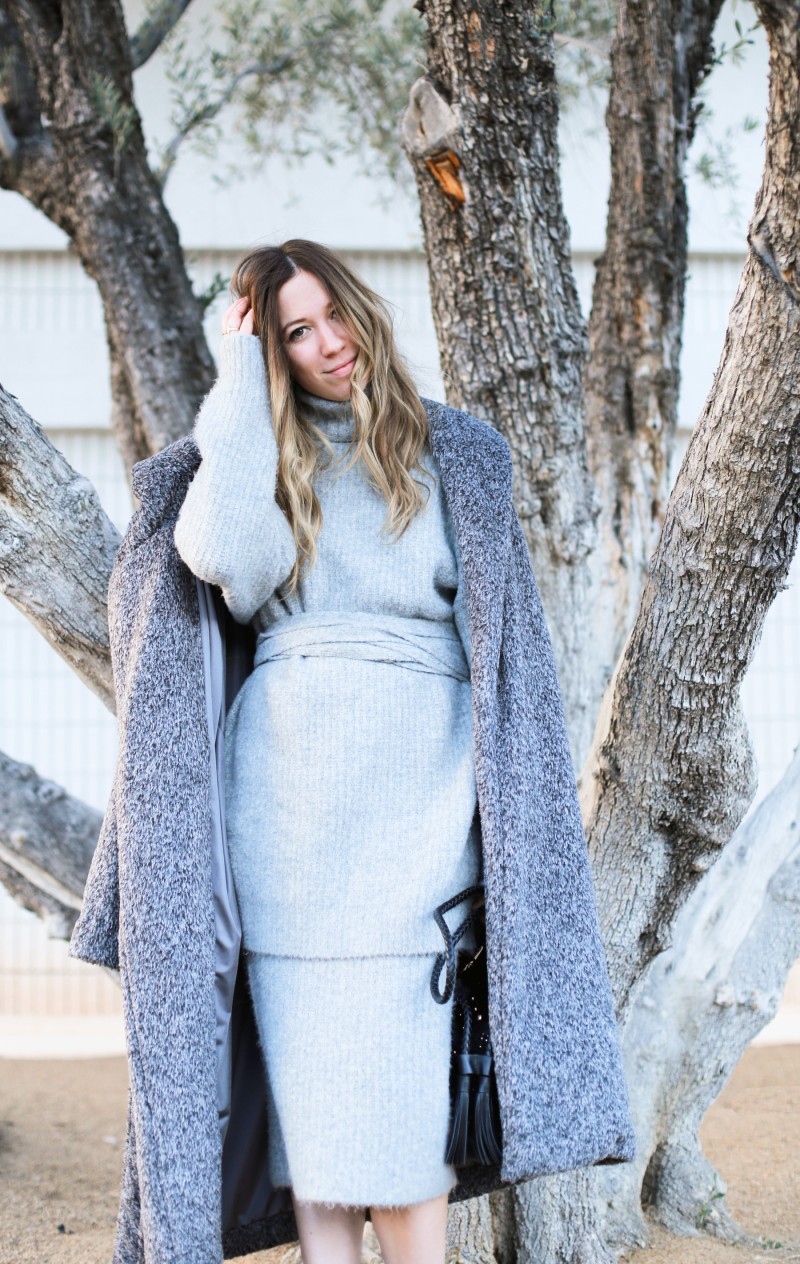 My heart stopped a little when I saw this coat and two-piece outfit. The fabric is so so so soft and seduced my Canadian side, which is always looking for the perfect cozy, warm outfit. I absolutely wanted to shoot these, even though it was 30 degrees in Las Vegas. You should see their latest Spring lookbook, it is simply amazing. Find them here.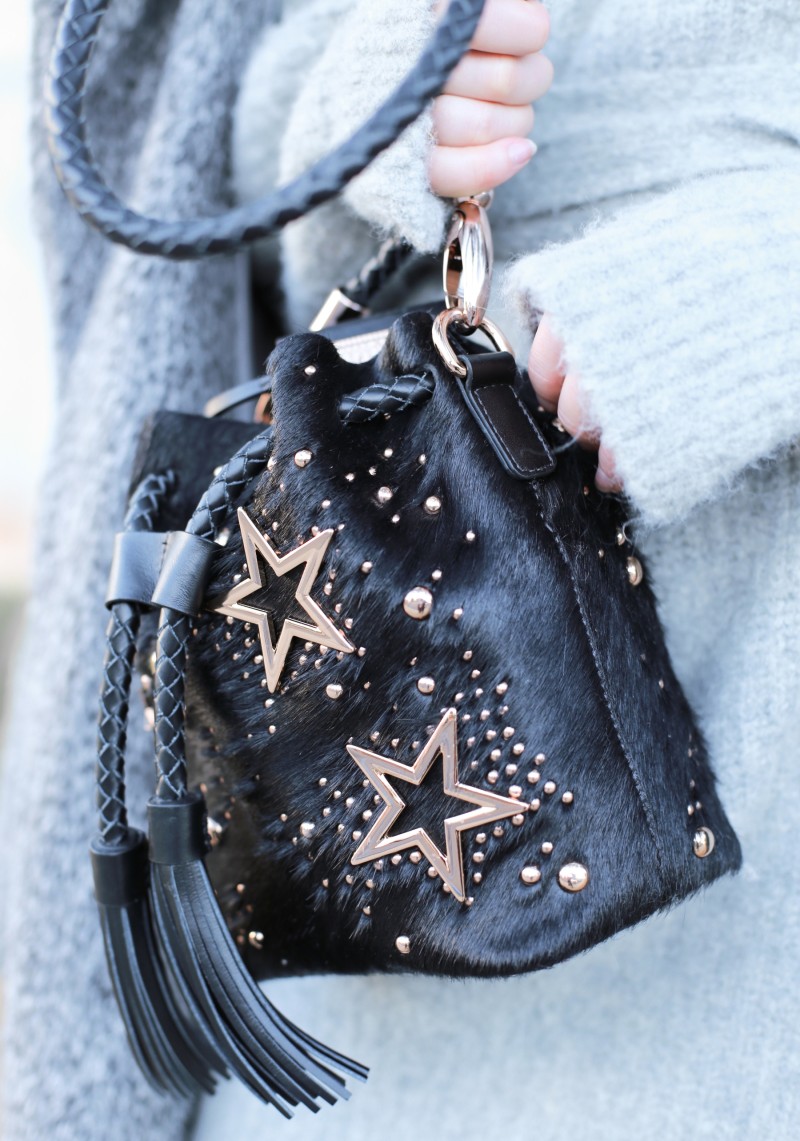 Definitely my favourite discovery of Project Show. Ivy bag and shoe collections are to die for- the attention to details is beyond perfect. It is that type of brand makes you wonder: where have you been all my life? Find her awesome designs here.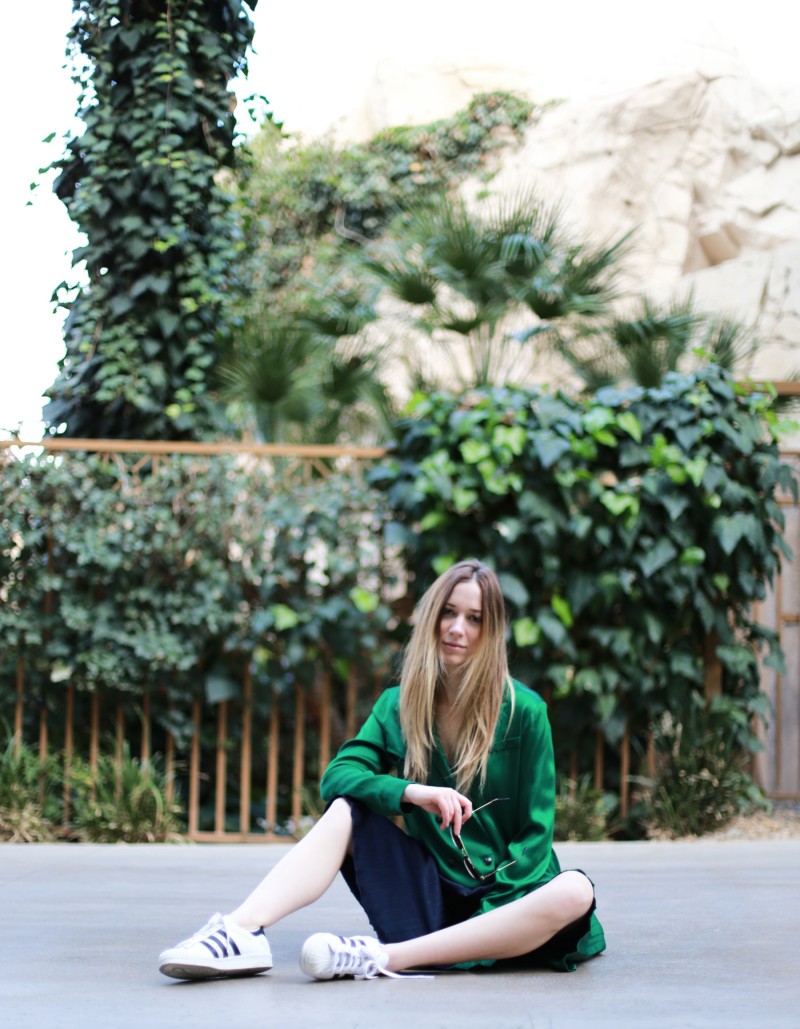 I know Line + Dot is not an up and coming brand, but I've never had the chance to go through their designs before to feel their fabrics. They create these amazing two-pieces outfit that you can wear separately but also together (as pictured) with great, long-lasting material. More from them here.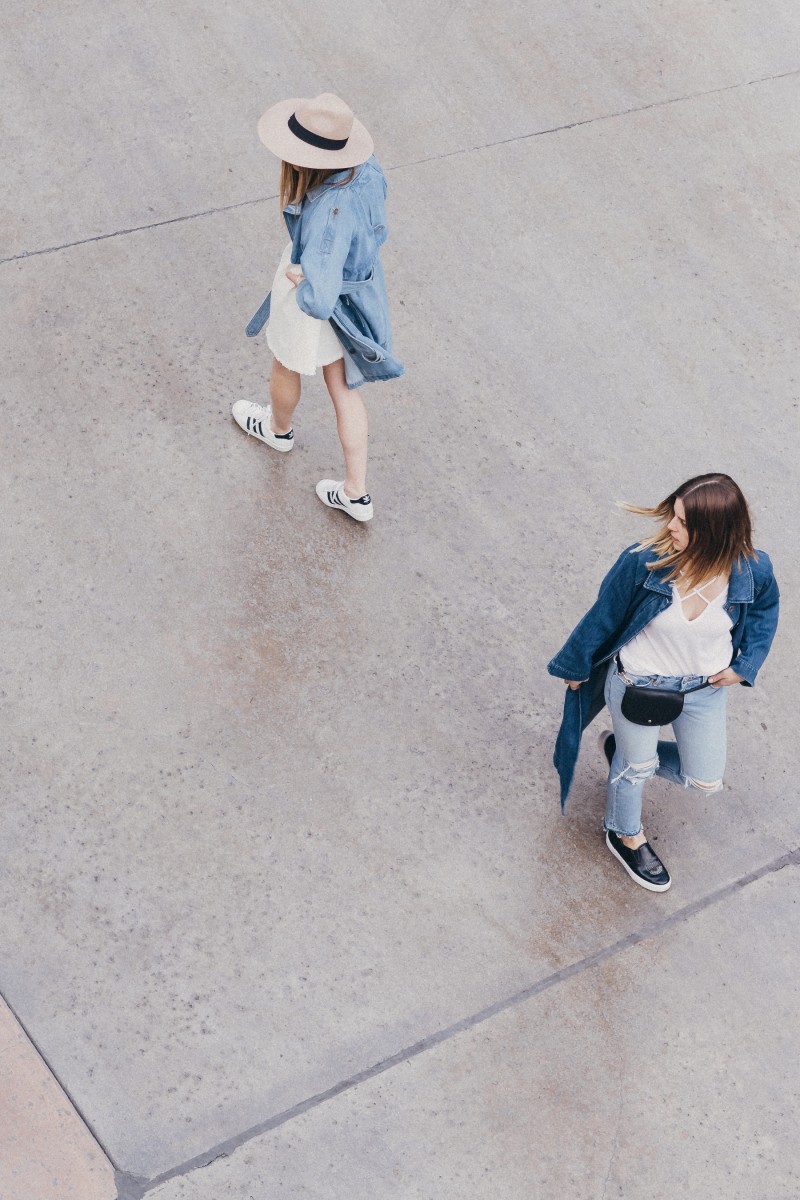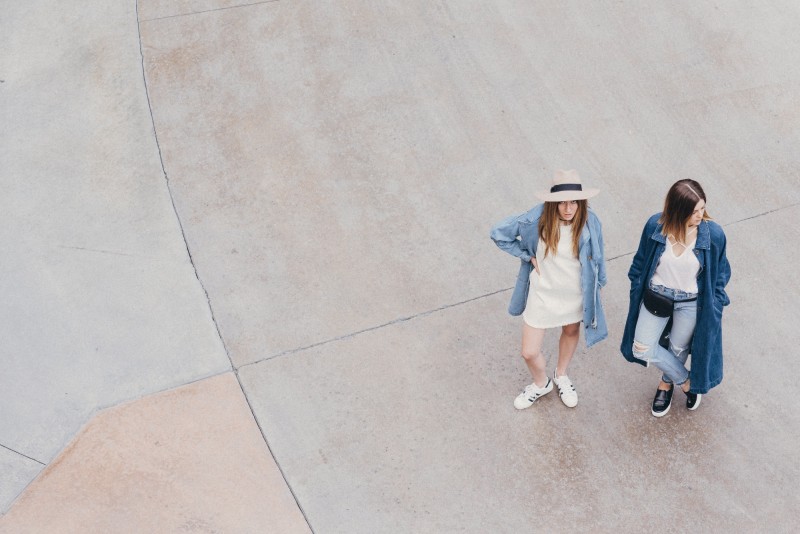 JOA (which stands for Just One Answer) hosted our first diner during Project, which is when I got to first connect with the brand. This L.A. based line has everything you can wish for: denim trenches, long vests, denim dresses and boho inspired pieces. I wore them a lot after Project in Los Angeles and got loads of compliments, which is always a win! More from them here.
Special appearance by Michelle TakeAim, a talented L.A. based lifestyle blogger, who was with me at Project.
I also enjoyed reconnecting with brands I've loved for a long time, such as Lacoste, FjallRaven and Vanessa Mooney. Thank you Hailley Howard and Tyler Stalman for photos and of course Project for having me again this year.