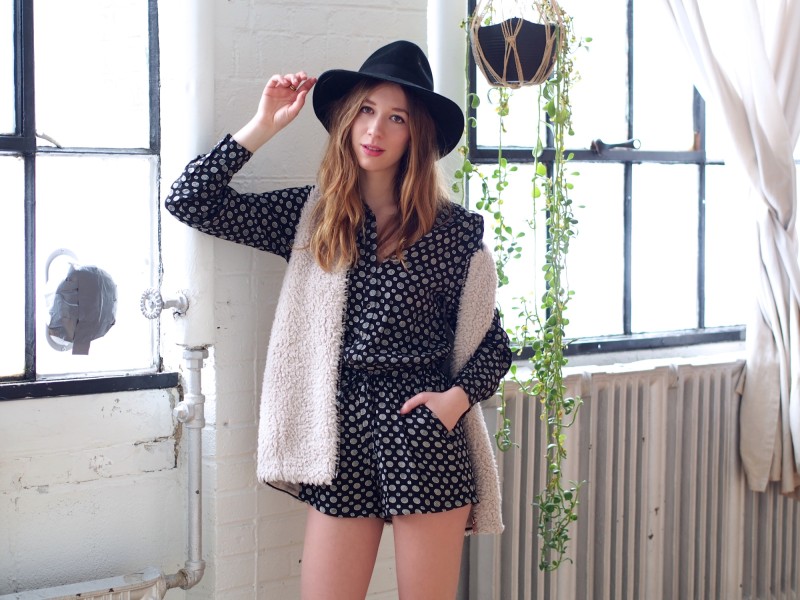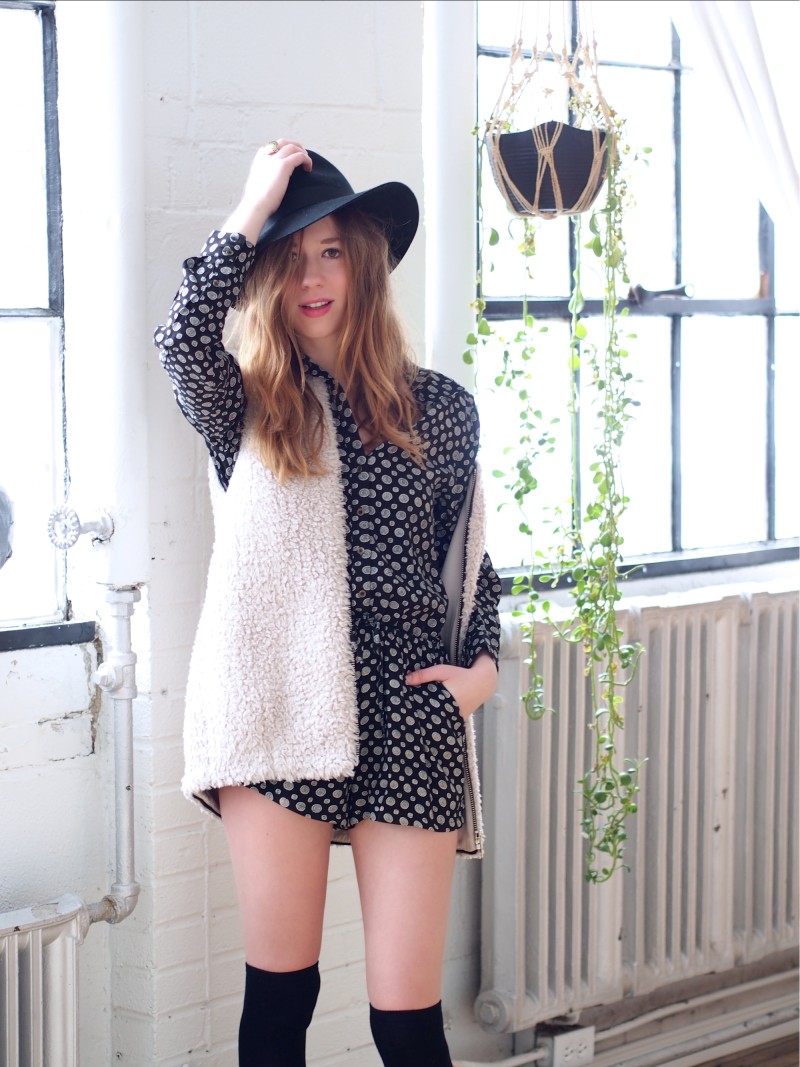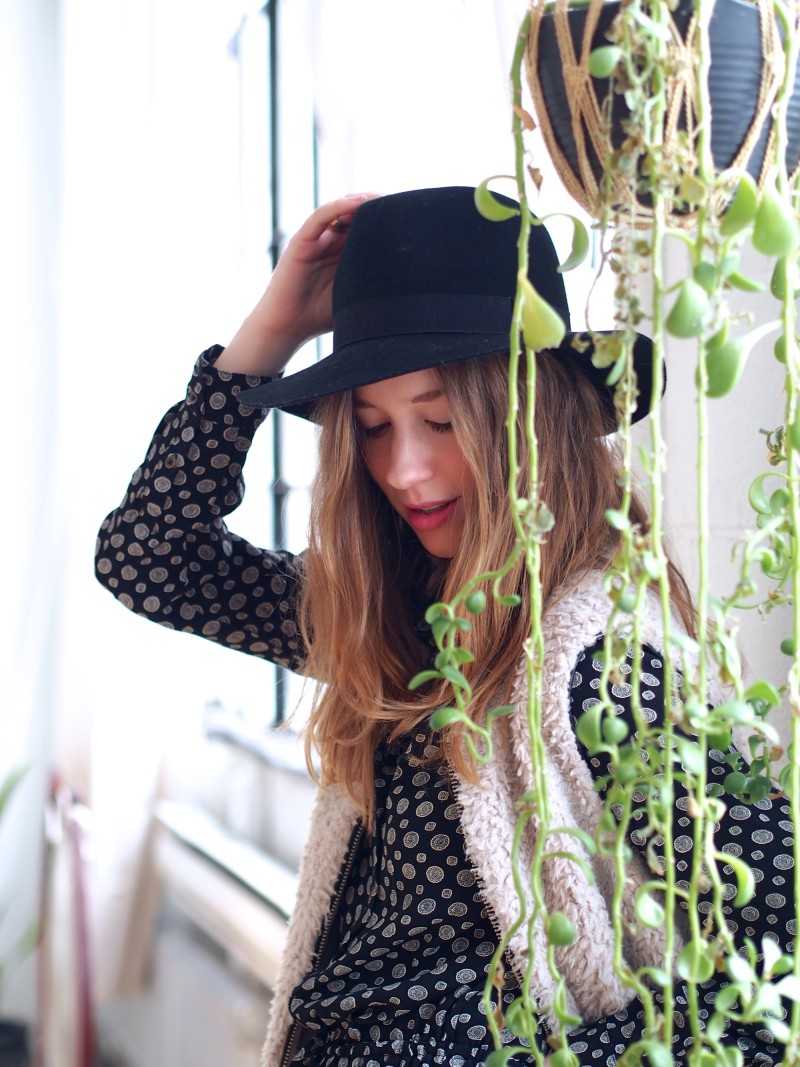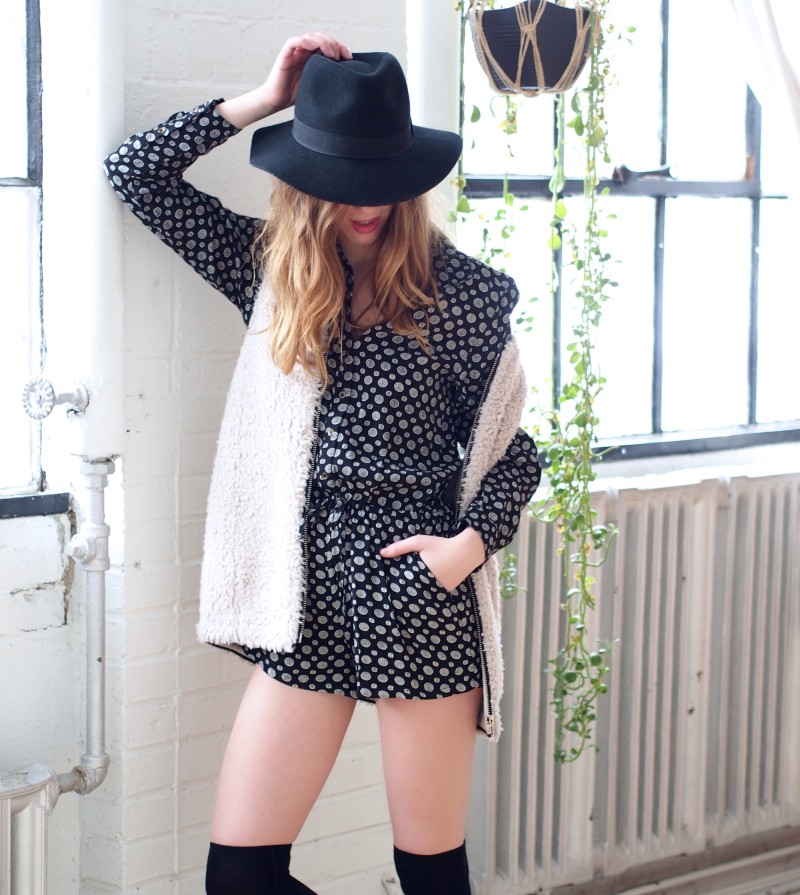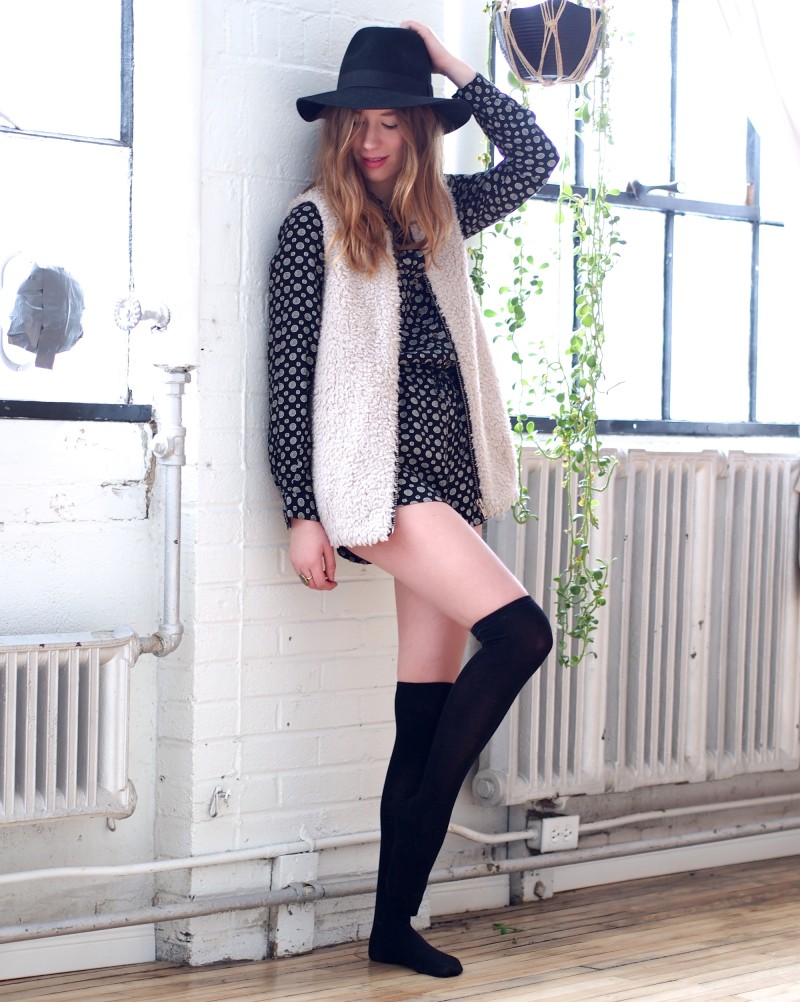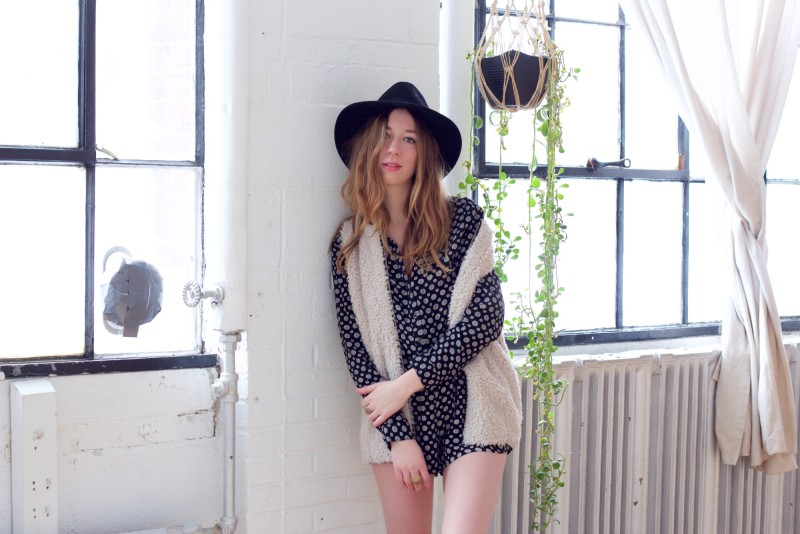 Ever heard of Natalie Bergman? She is the singer of Wild Belle (an awesome group), my ultimate girl-crush and the inspiration for this look. About two years ago, I was at Osheaga and saw her live on stage, performing "keep you". I was completely mesmerized by her look, her presence, her hair and her boho vibe. I then decided I wanted to be her (joking, well, almost).
Then, I was at Forever 21 the other day and saw this romper that totally reminded me of her. I know it is not completely my style, but I decided to pay her a tribute and dress like her (I tried, but it is NOT possible to look as good and cute as her, damn).
What about you guys, do you have an ultimate-girl-crush that you kinda want to dress alike?
Outfit details: Forever 21 romper, hat and socks. Aritzia vest.
Photos: Versepasi