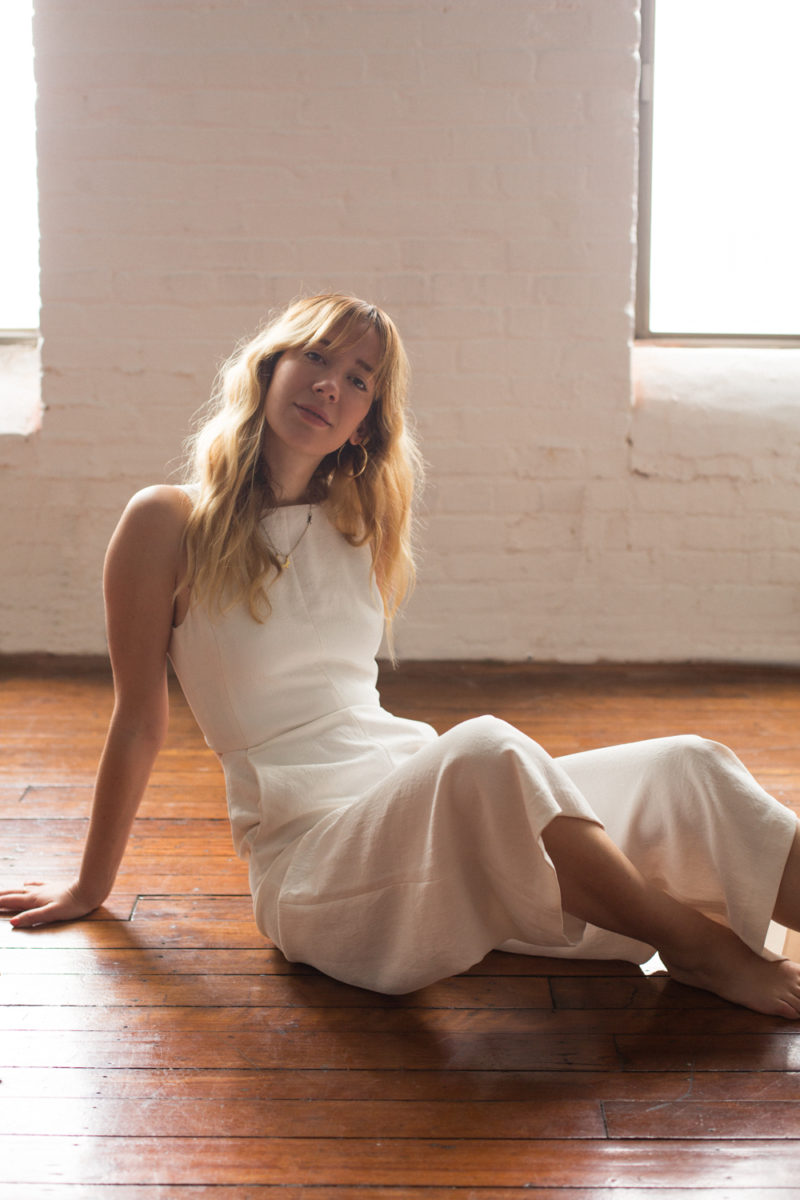 Summer can be such a mess for blond hair. In between pool dips, sun exposure and dust, our already dry and colored hair can become even more dehydrated and faded. Trust me, I've been there. I've been having my locks lighter for the past two hot seasons, and after all the fun is gone, you definitely need a good haircut and a color refresh.
Still, there are ways to keep your color from fading too fast during the hot season and soften root colour regrowth in between visits to the salon. I usually wait after Summer to go, let the damage be done. Our blond can somehow turn a bit orange with all the sun exposure and the result is maybe not what were searching for. Well, on my part, it is not. This Summer, I started to use the John Frieda® Sheer Blonde®  Go Blonder collection. By using the shampoo, conditioner and treatment for a certain period of time, I've noticed a difference in my usually not-so-cute Summer hair. Both shampoo and conditioner can be used daily to gradually lighten blonde and help your color from fading too fast.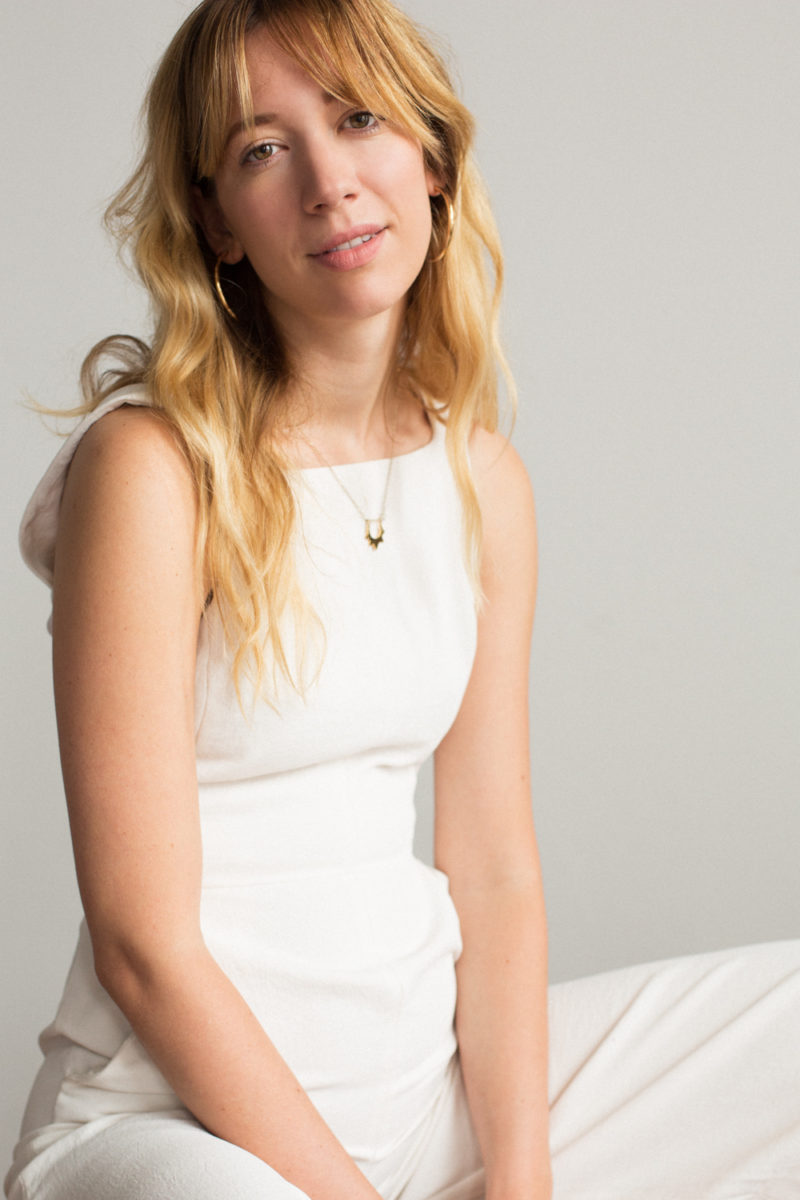 The Sheer Blonde® Go Blonder In-Shower Lightening Treatment, on the other hand, is useful to soften dark roots, usually a bit too much there if you don't go to the salon the whole summer, and lightens blonde shades from root to tip. That way, you end up with brighter, natural looking color while you swim for the entire afternoon in the pool of your friend who has a pool (raise your hand if you relate). By using all 3 in the shower, you can gradually go 2 shades lighter, which is pretty awesome for a thing we would do everyday anyways.
I wanted to share with you my favorite way to style my hair this summer, using the John Frieda® Go Blonder Shampoo, Conditioner and In-Shower Lightening Treatment.  I've always been a fan of the loose, textured, wavy hair, but this season, I like to do it with a curling iron instead of my flat iron. It just give a different, more beachy look.  Here is a step by step on how to recreate this easy look.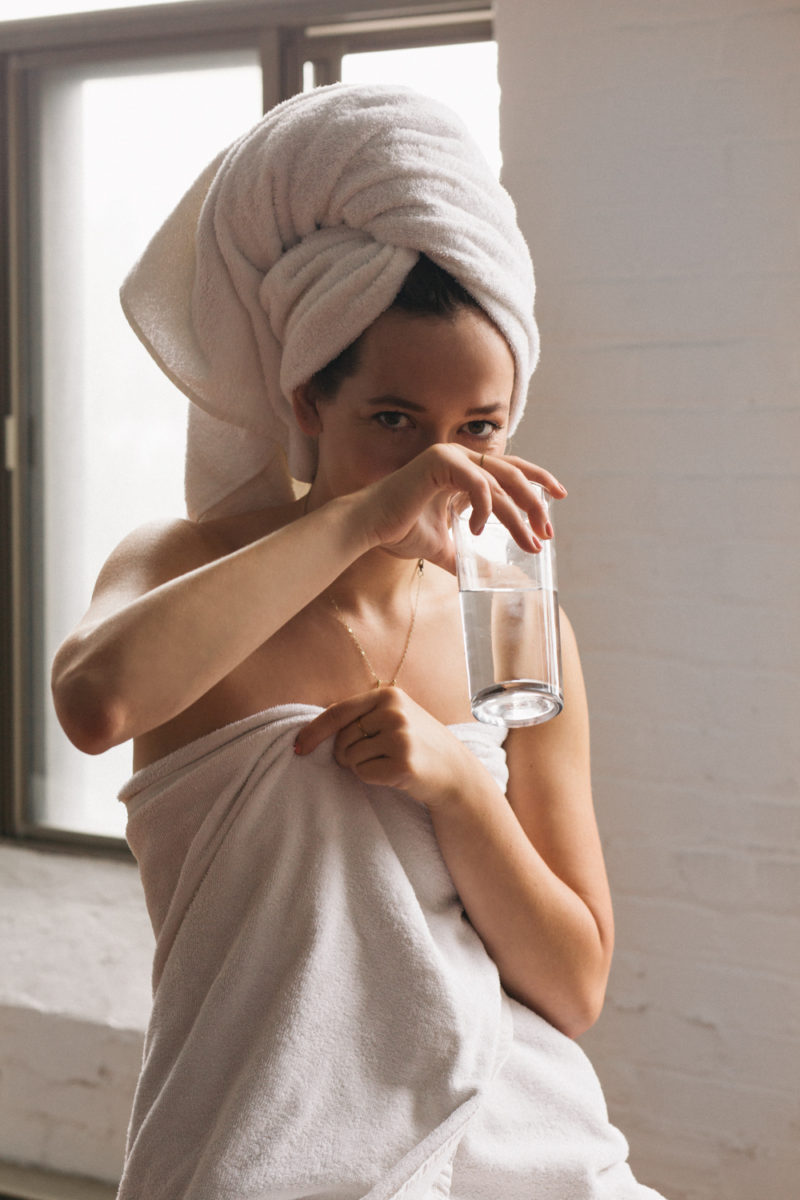 Start by washing your hair using the Sheer Blonde® Go Blonder collection from John Frieda®. Make sure you apply the treatment as well for a optimal color.
Set your bangs (if you have some) on the side and divide your hair in around 10 to 12 sections.
Curl the sections, but do not curl the tip of the strands, to have a more natural, beachy effect.
Straighten your bangs if needed and brush your hair with a normal hair brush
Add some Beach Blonde® Sea Waves ™ Salt Spray for a more textured, casual look (optional).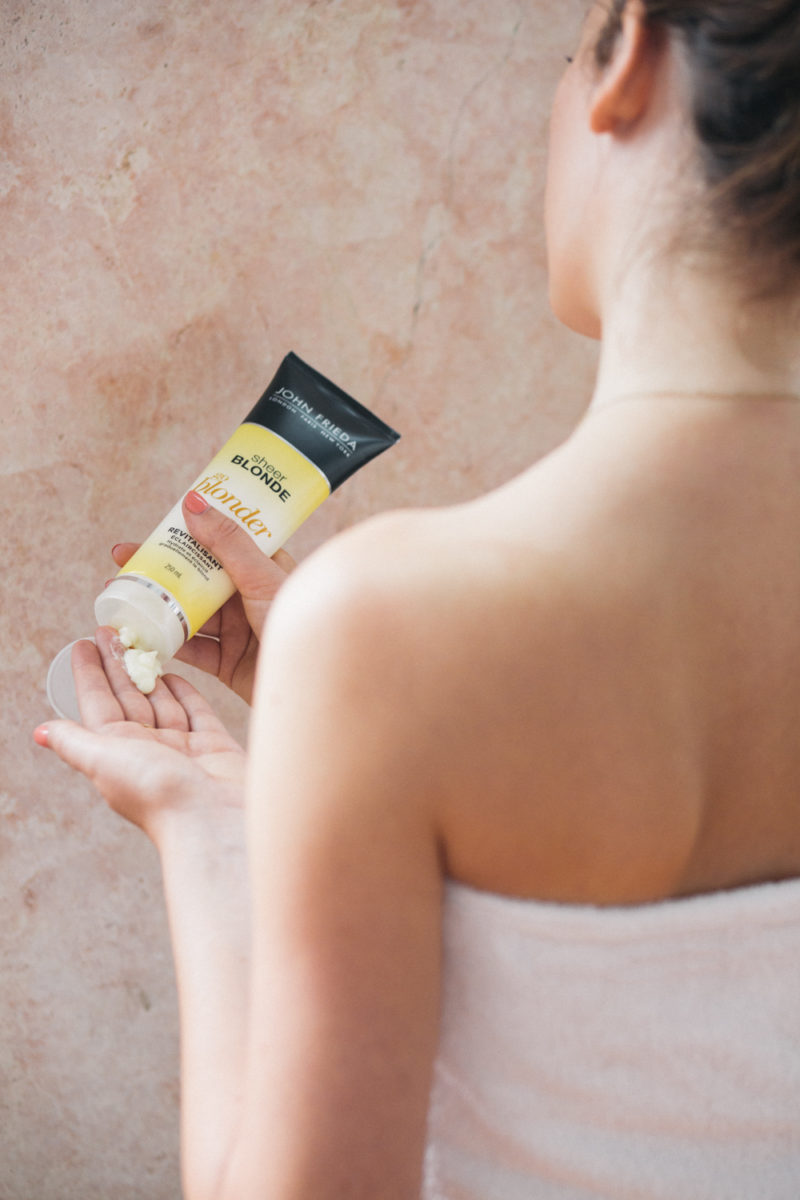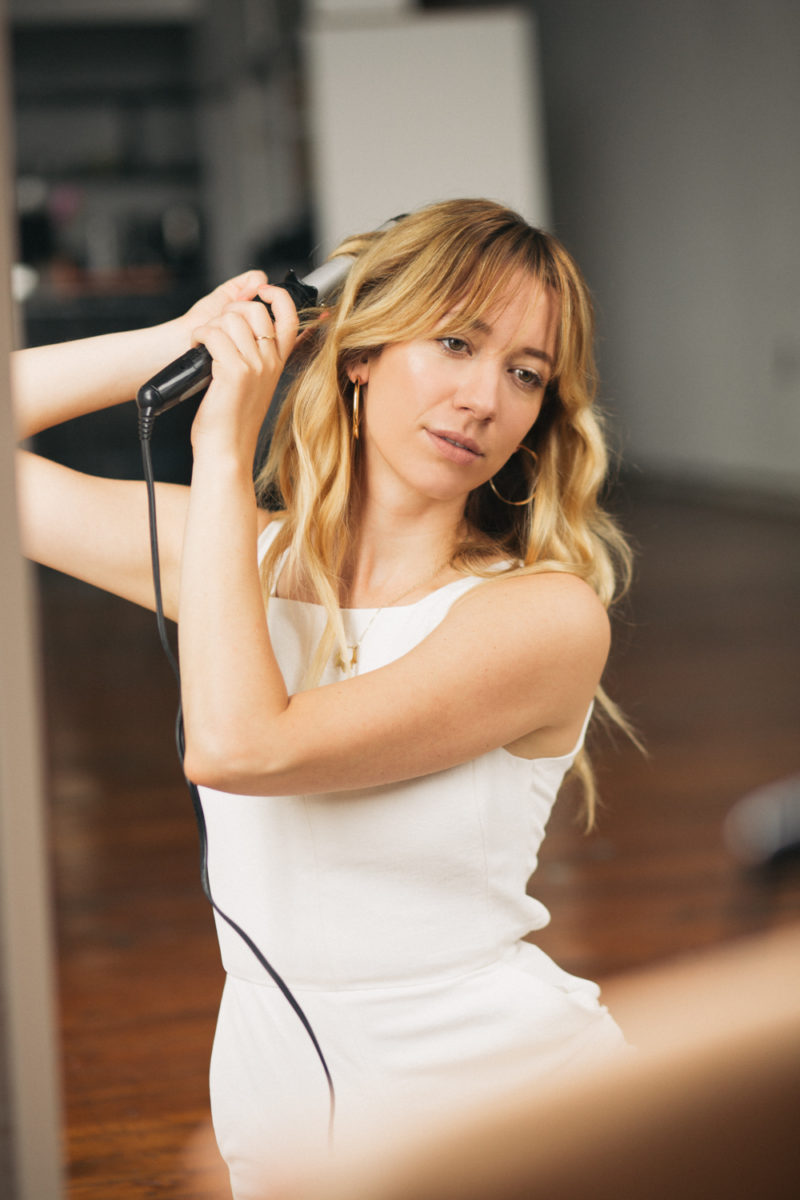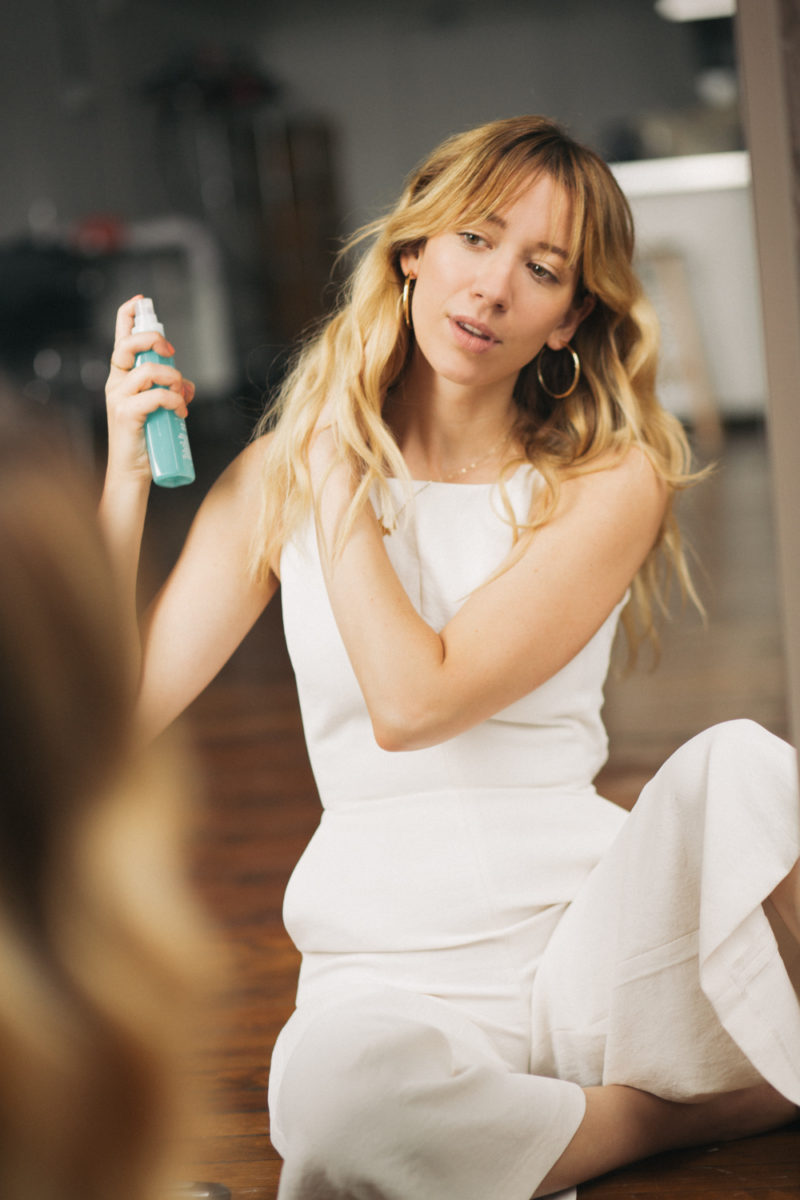 The last part of this Get Ready with me Summer hair edition is to pair your crazy, curly locks with a on-point summer outfit. Lately, everyone has been raving about jumpsuit, since they are easy to style (one piece only), feminine, yet comfortable. I opted from this white linen one to soften up the curls and ad a city chic style to the whole look. Plus, the back is open for extra sexyness.
Like this look? Let me know if you recreate it home. I am always curious!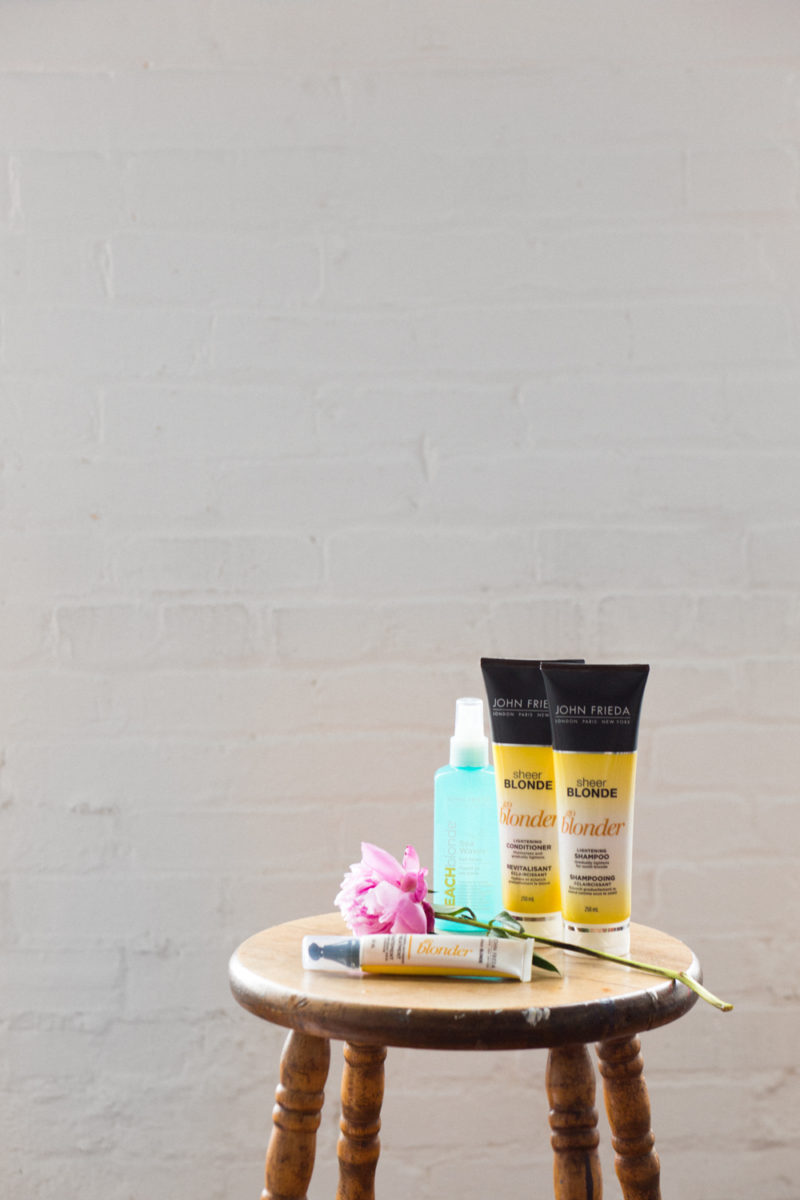 Photos: Ariane Poulin
*This post was sponsored by John Frieda Canada but all opinions are mine.