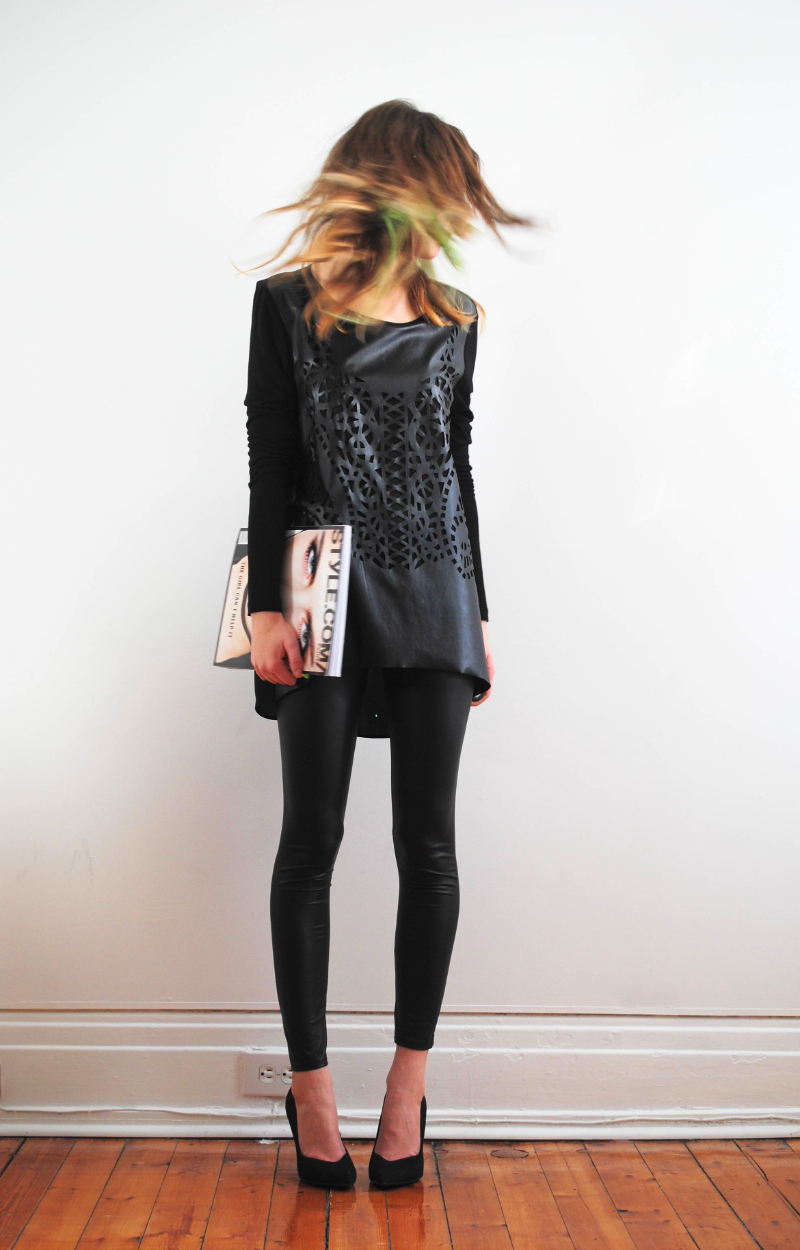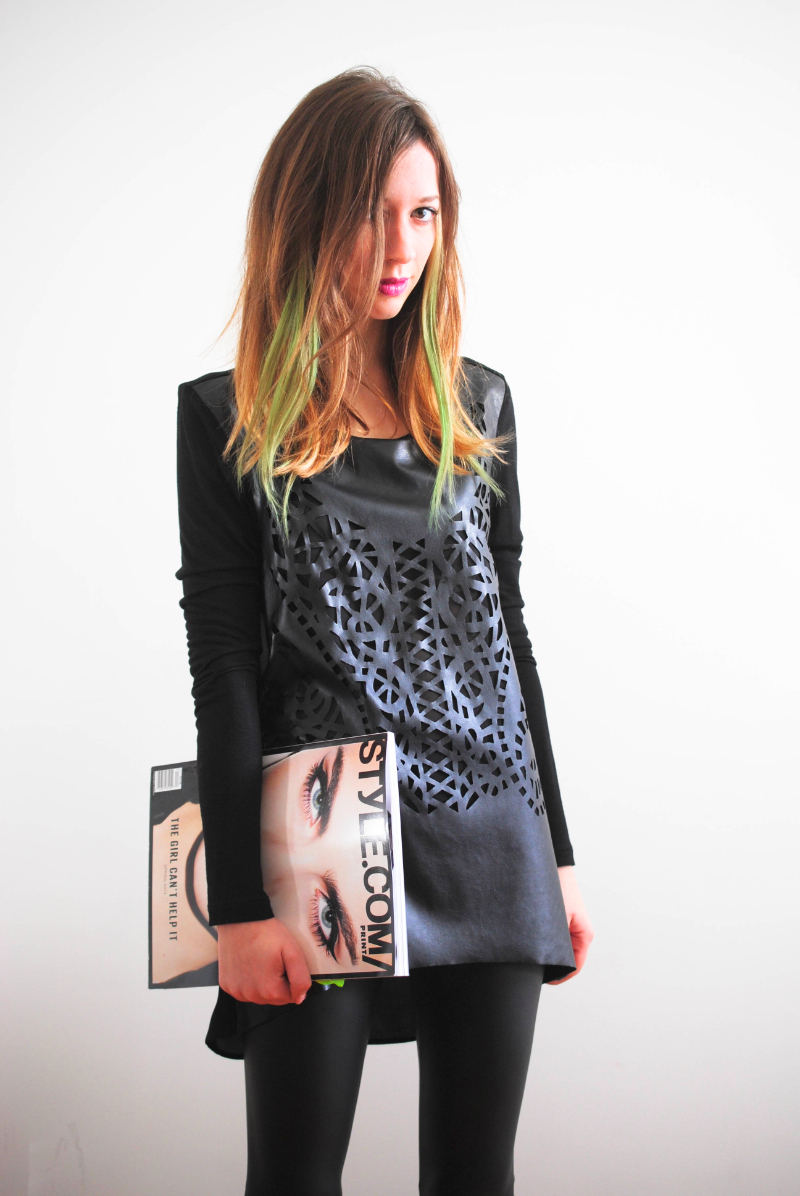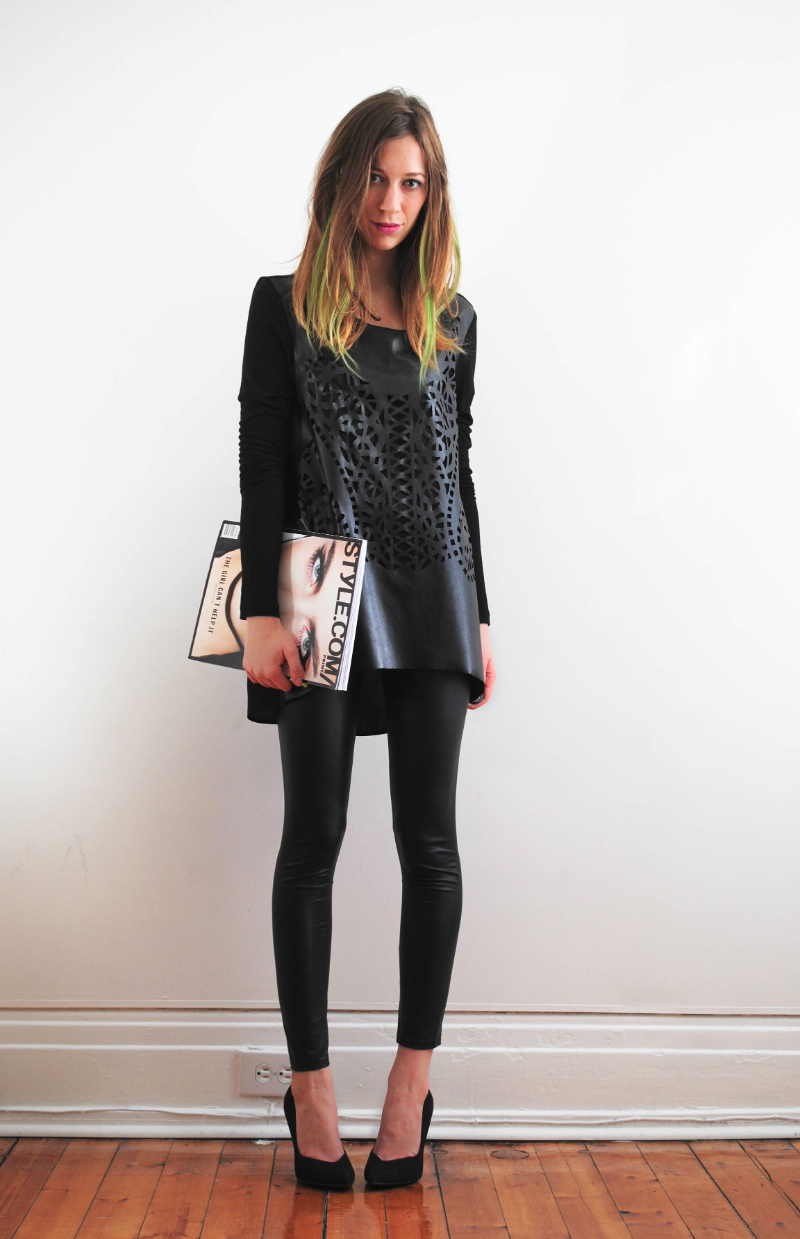 Zara top. H&M faux leather leggings. Call it Spring heels. Style.com Magazine.
First of 2013! I decided to go a little bit bolder to start the year right. I usually never wear all black but wanted to try a little "witchy" look with the green hair.
Doing a little retrospective is always fun and useful, but I don't want to be boring with this, you guys have other stuff to do, right? So instead of writing a full post about it, I am just gonna link up my 3 favorite outfits of the year, right here, right now: One, Two, Three. The reason I chose them is either because of the vibe/esthetic of the pictures or because they got a very positive feedback. And you, what is your favorite of 2012?
Oh and, happy new year lovelies   xx