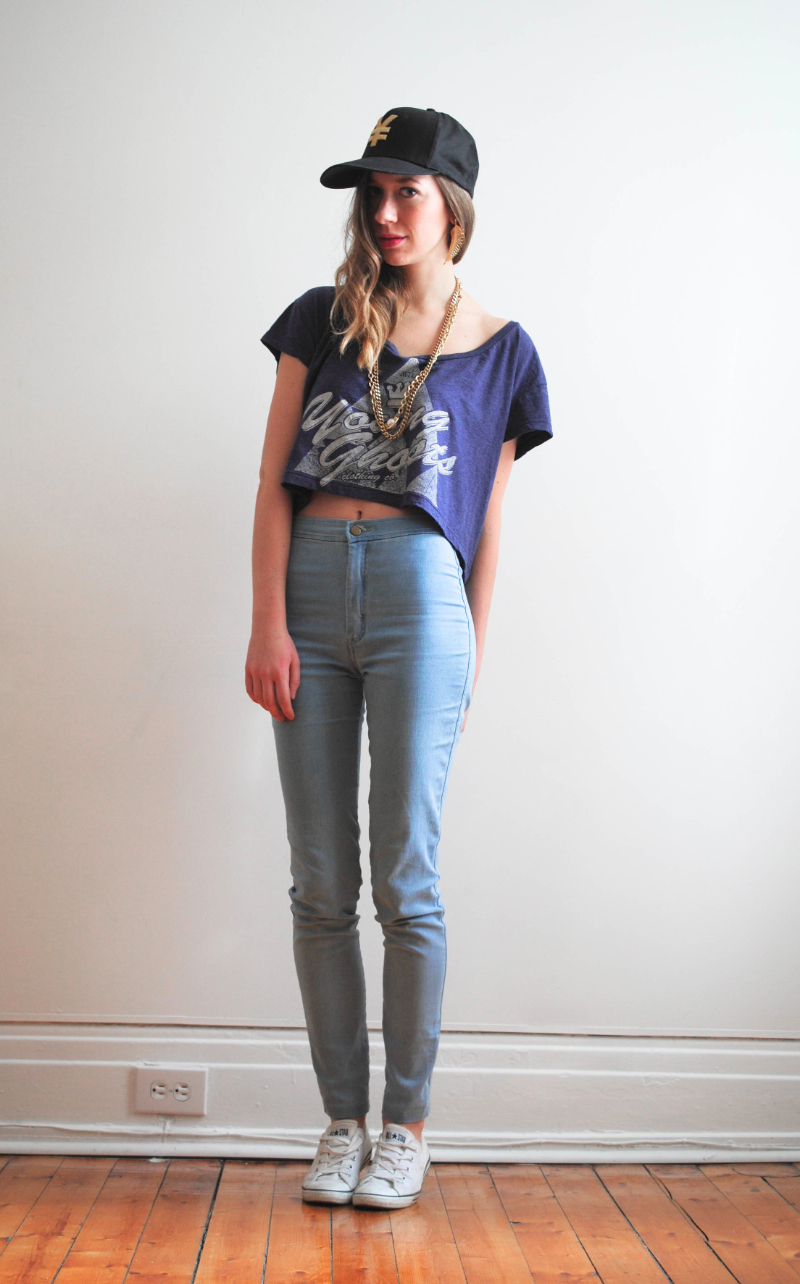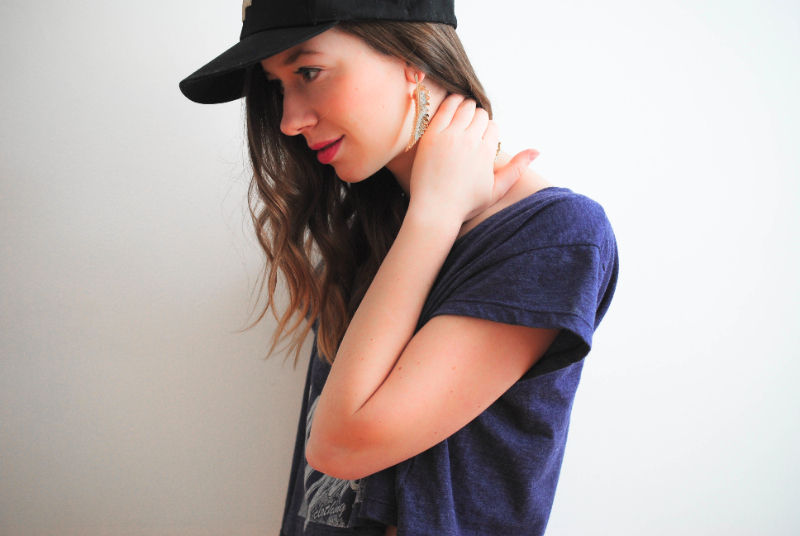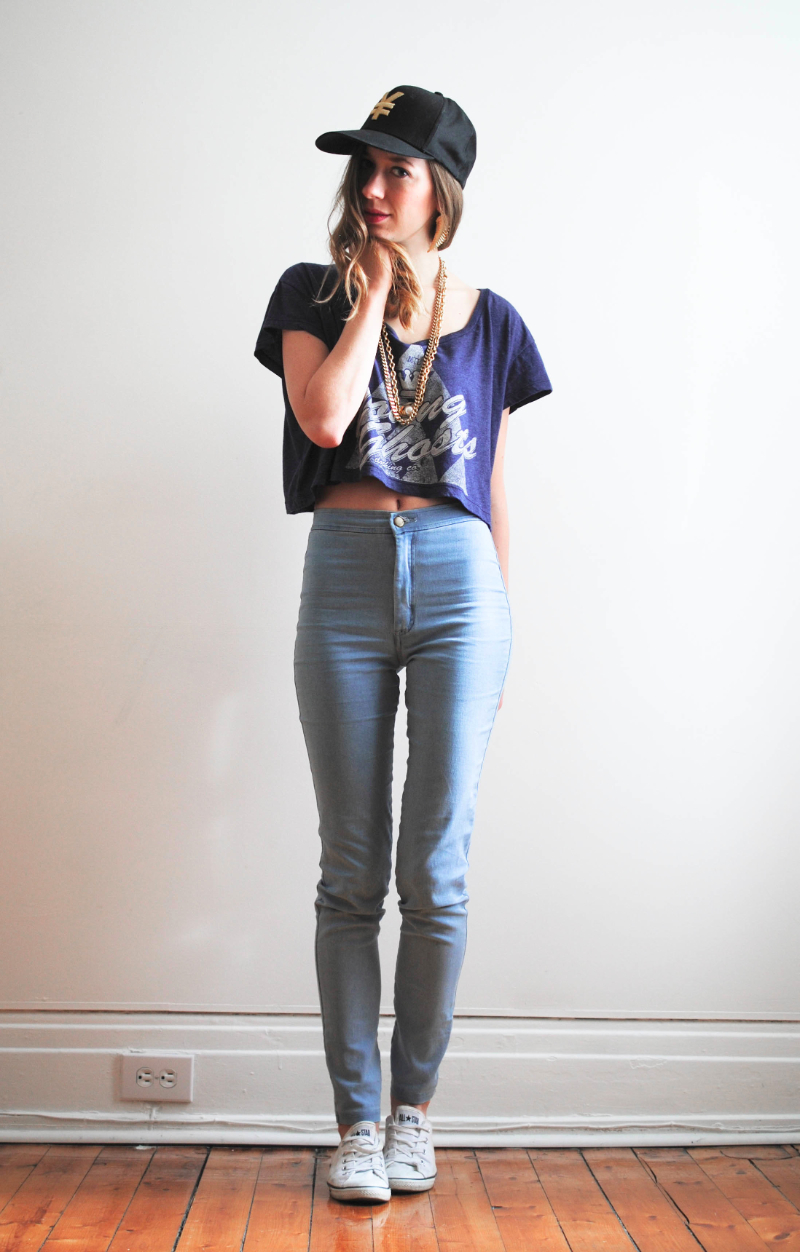 Young Ghosts Clothing crop top. Uranium earrings. Converse All Star sneakers. American Apparel jeans. Vintage necklaces.
Don't you sometimes feel like you could use a little rap battle in your life and show all of those powerful rhymes of yours to a big and animated crowd? Well, I don't feel like that very often but I guess this vibes fits a lot this new outfit post.
On another note, I got this Young Ghosts crop top in my recent trip to Quebec city, were I re-met the owners of the brand. I explained to them that my mission for my 3 days outing was to wear crop tops every day. As you can see, they gently contributed to my challenge and gave me this amazing top, which I will certainly wear every summer day (except on laundry day, of course). By the way, I made it and spend the whole long week-end showing off my belly. Yep.