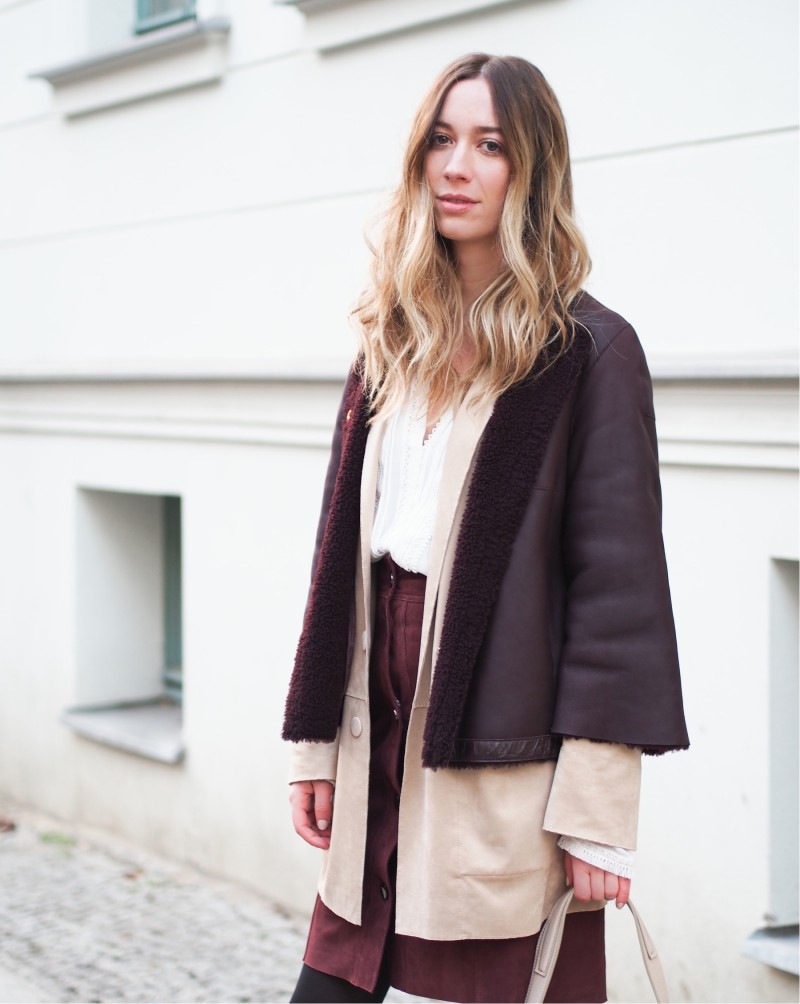 Sometimes, working hard brings you places you never thought it would. When Marc Cain contacted me a few weeks ago, mentioning they wanted me to attend their fashion show in Berlin, I was ecstatic. Yes, I've travelled for work before (Las Vegas, New York, Toronto, etc) but I've never attended any fashion week in Europe. I thought this was a wonderful opportunity, so I packed my bags and flew to Berlin.
My day with Marc Cain started off with coffee (the only way) and a little pampering session. They invited us to the Velvet lounge, where we could pick an outfit for the day, get our makeup and our hair done. When I took a look a the clothing racks, my eye was immediately caught by a wonderful burgundy skirt. I rapidly discovered it was too big for me, really too big, but the Marc Cain team was so amazing that they altered it for me so that it would fit my "spaghetti" frame. After my outfit was picked for the fashion show, I got my makeup done by MAC and ate a little something (salads in jars!).
The whole day, I had the chance to meet up with bloggers from all over the world. I chatted with girls from Italia, Russia, Germany and discovered a lot about blogging in other countries. I've talked about it a little on Snapchat, if you've been following my travelling.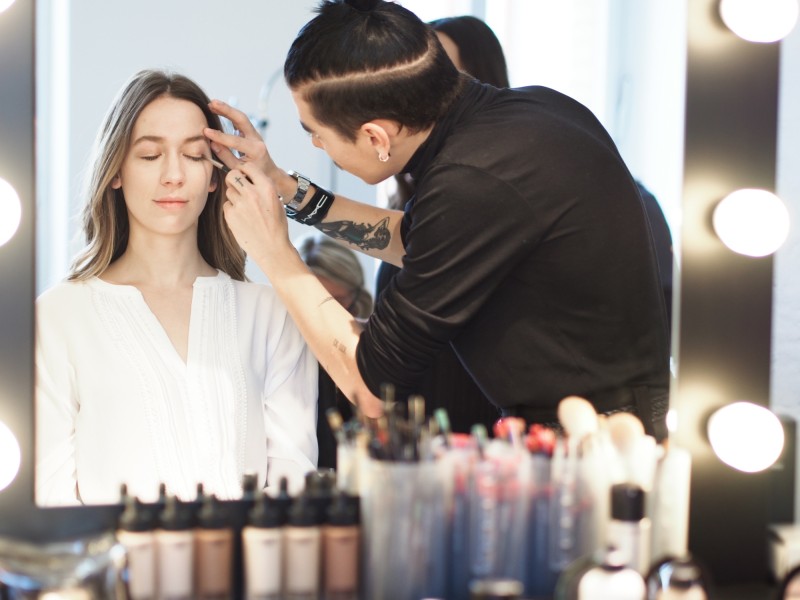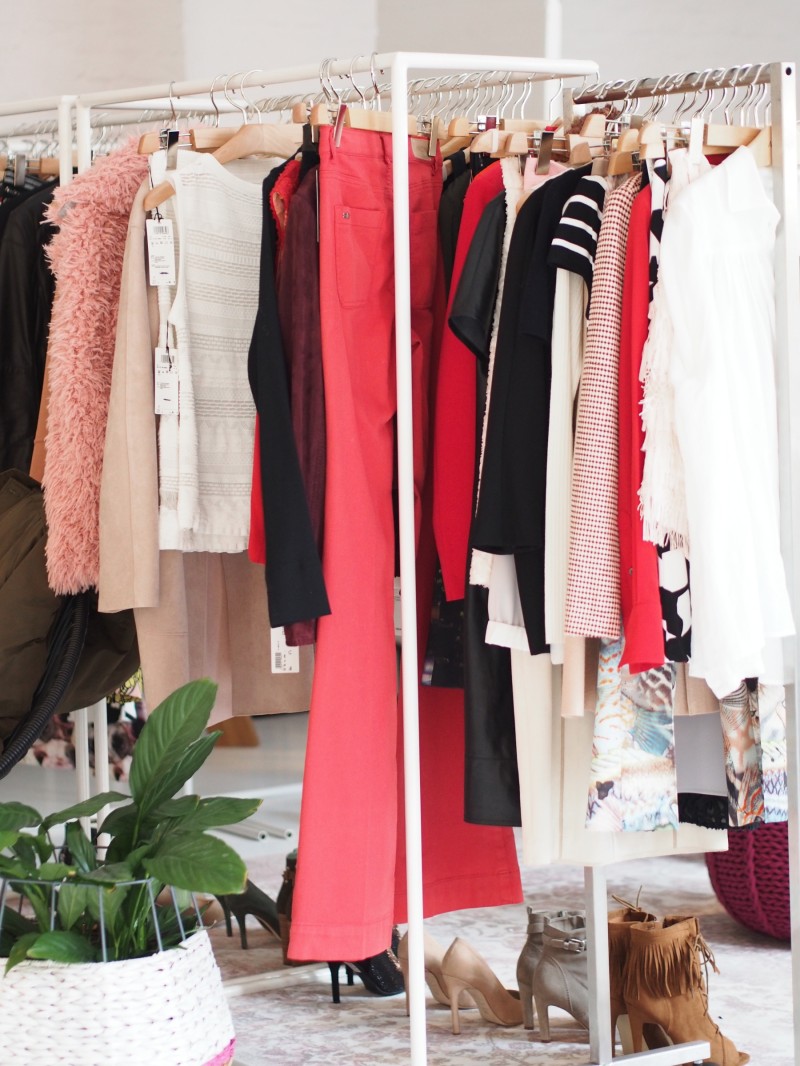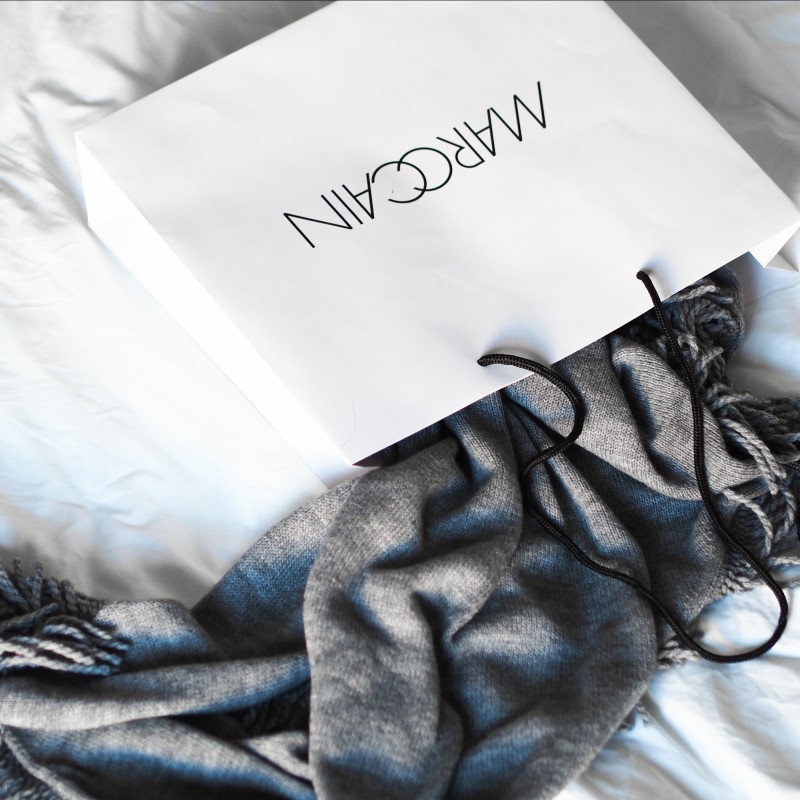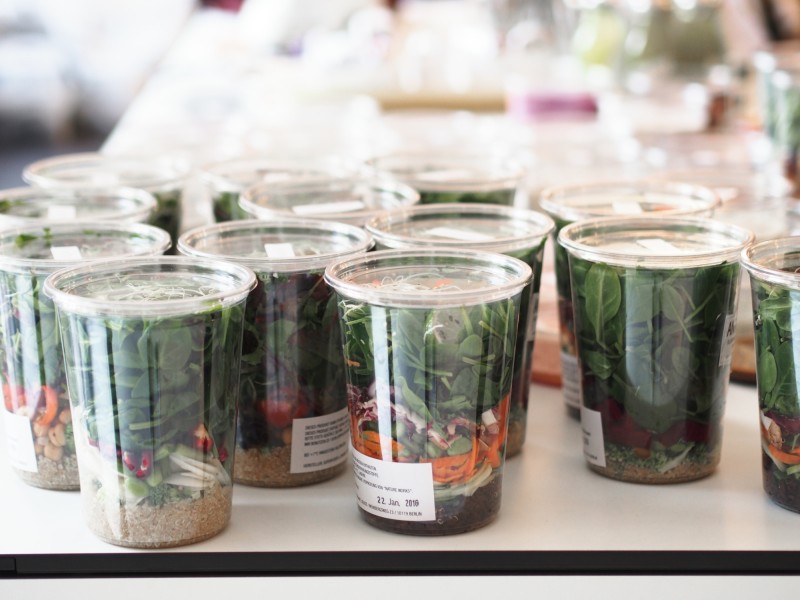 If you've been following me for quite awhile now, you know that I am not wearing lots of colours anymore. I used to be a huge fan of it, I had yellow pants, orange bags, pink fuzzy sweaters, you name it. But with time, I started wearing less and less of it, since it fitted less with my current style.
I used to wear lots of burgundy back in the days and it fitted me quite well (see here, here or here). Since Marc Cain had this AMAZING burgundy skirt and this OMG leather coat, I decided it was time for me to jump back into the burgundy train. I opted for those 2 pieces and layered them with beige and white tops, so that it would still feel like "me". I really enjoyed the result of all those pieces together. Plus, every Marc Cain piece is made with quality material that can last a lifetime. Since all of those clothes fitted well together and were also great individually, I thought to myself: this is it.
Also, everything from Marc Cain is locally made in Germany, and that, we love.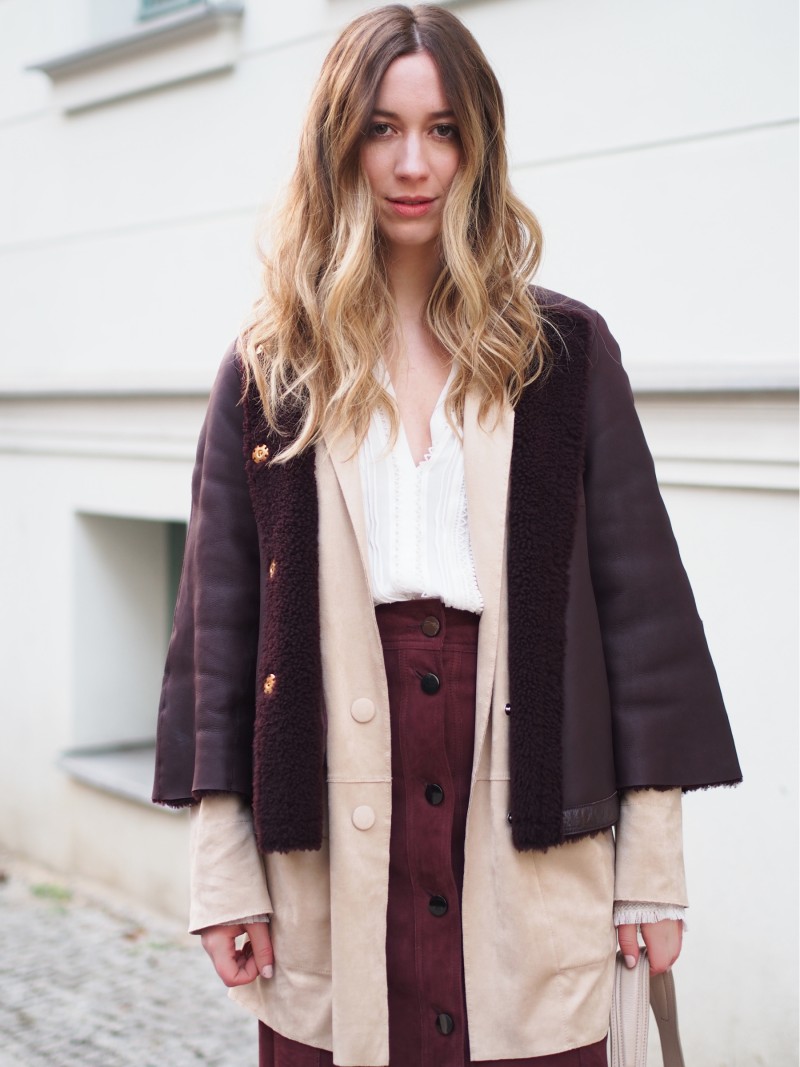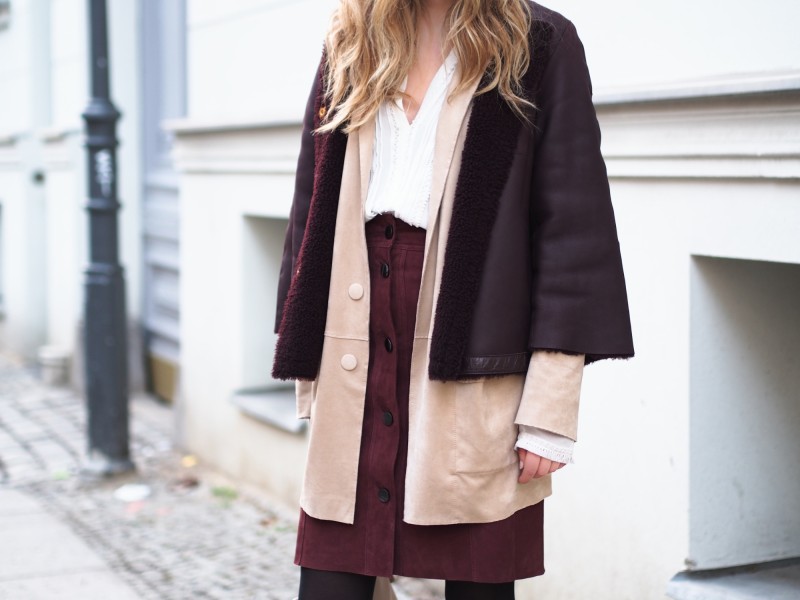 After our little pampering session, we headed to Berlin Fashion week for the Marc Cain show. I had the chance to be front row and snapped a few pictures of my favourite outfits.
I absolutely loved the printed suits, the fur backpacks and EVERY pair of shoes. Also, spotted in the last photo: Blogger crush Lookdepernille.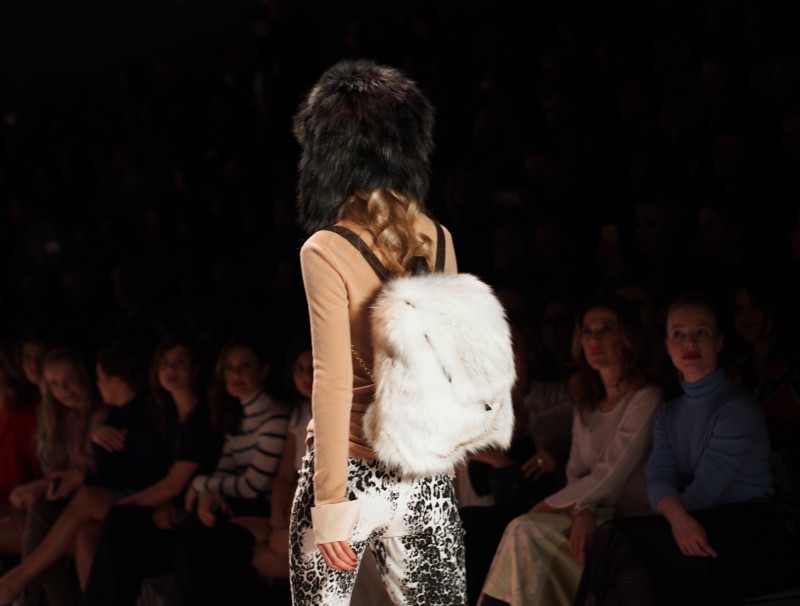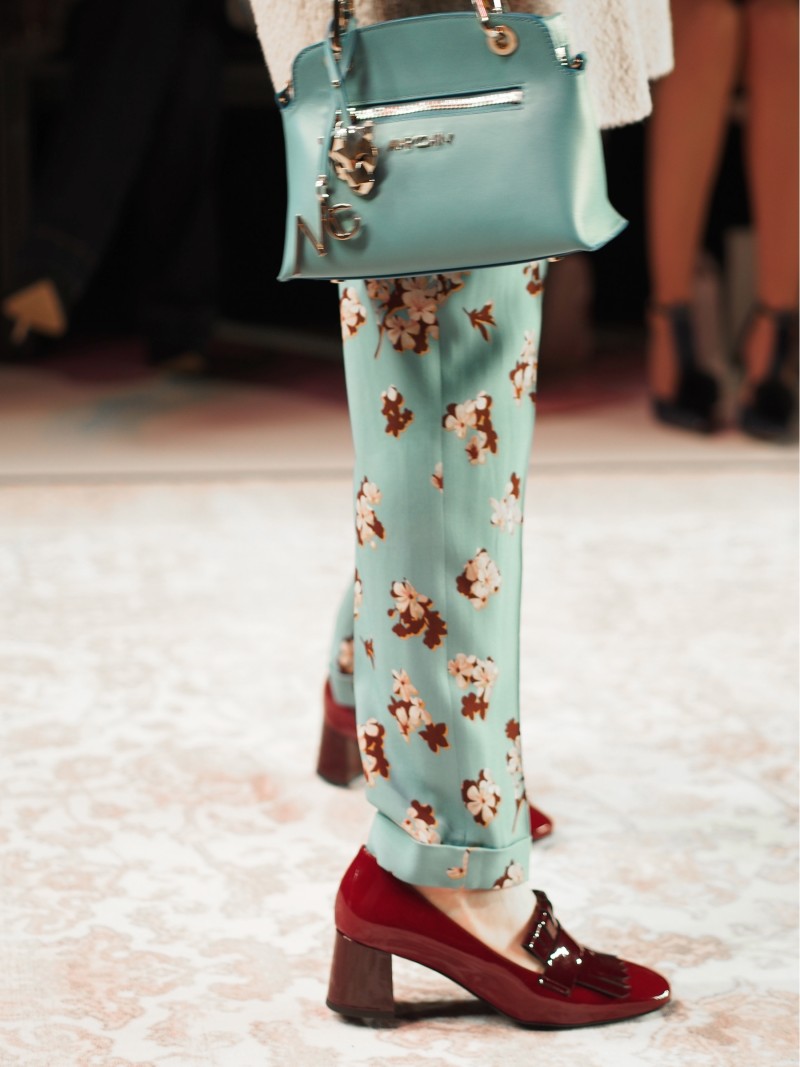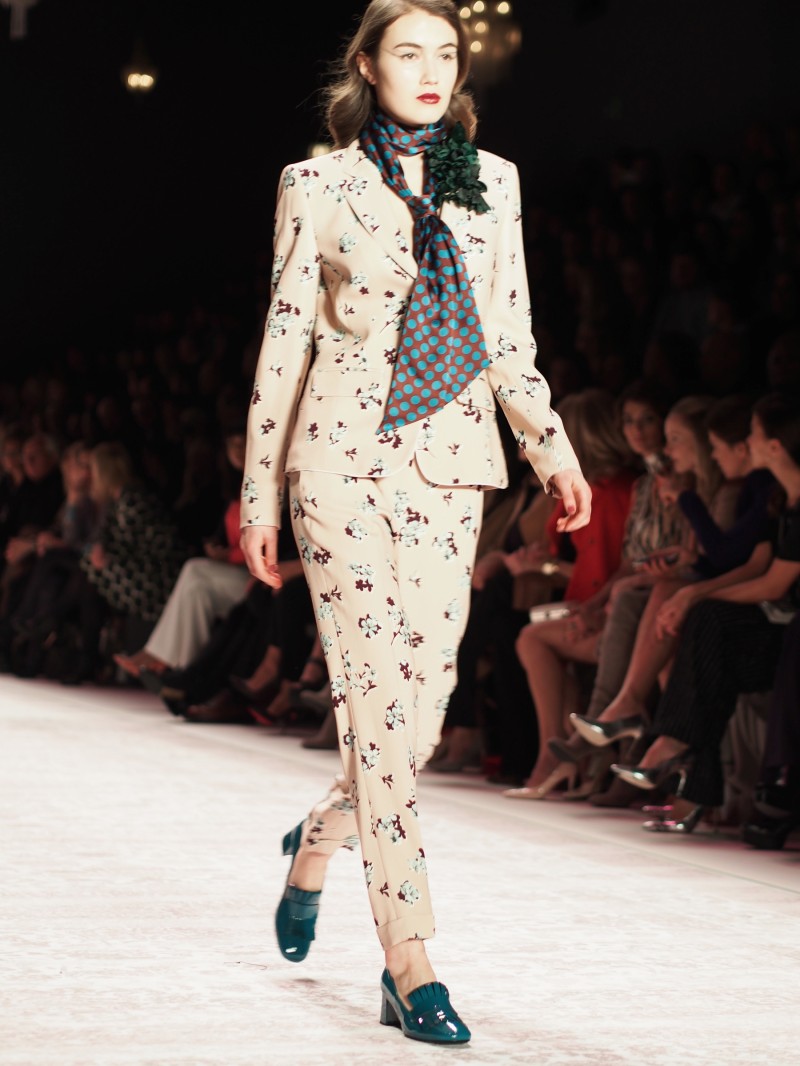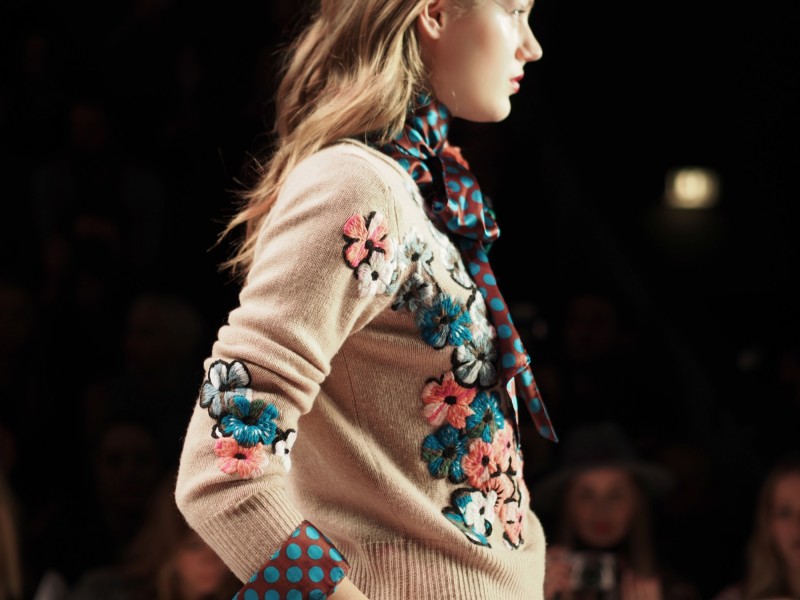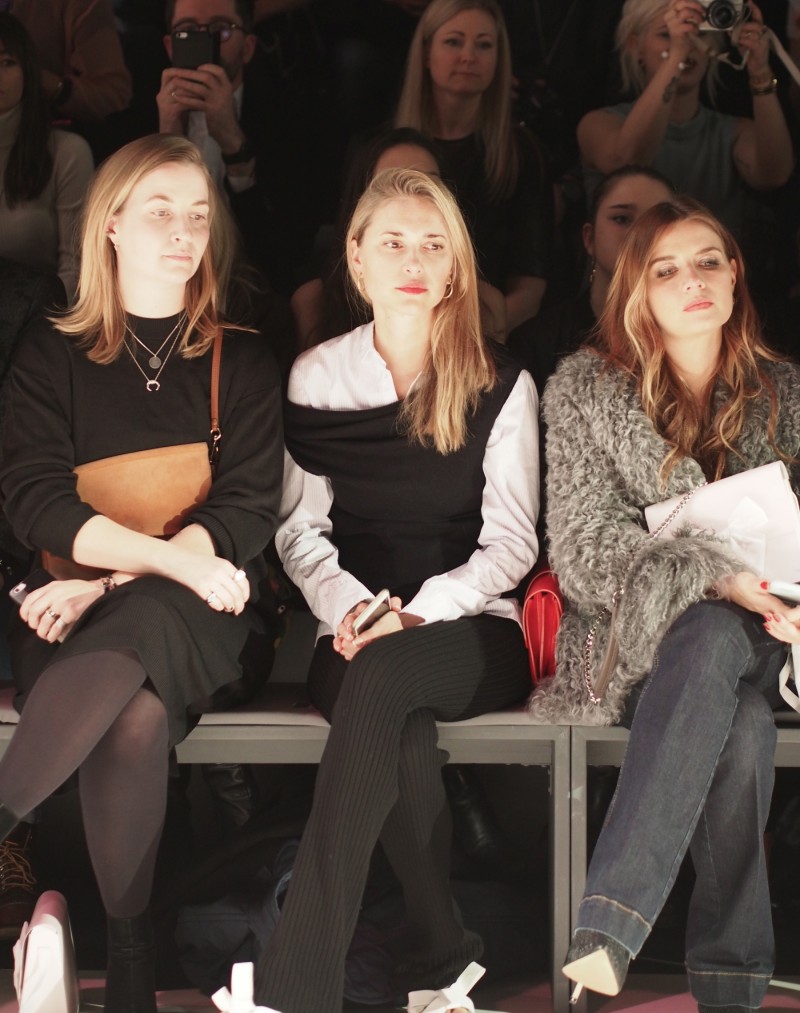 Again, thank you Marc Cain for this wonderful trip. It was my first Berlin fashion week and hopefully, not the last. You will definitely see me wear those new pieces from the Brand over and over and over again. Oh wait, it already started (proof here).
If you have any question about the trip, the pieces, the brand or anything, leave them in the comment section, I will be more than happy to answer them. See you soon, Berlin!