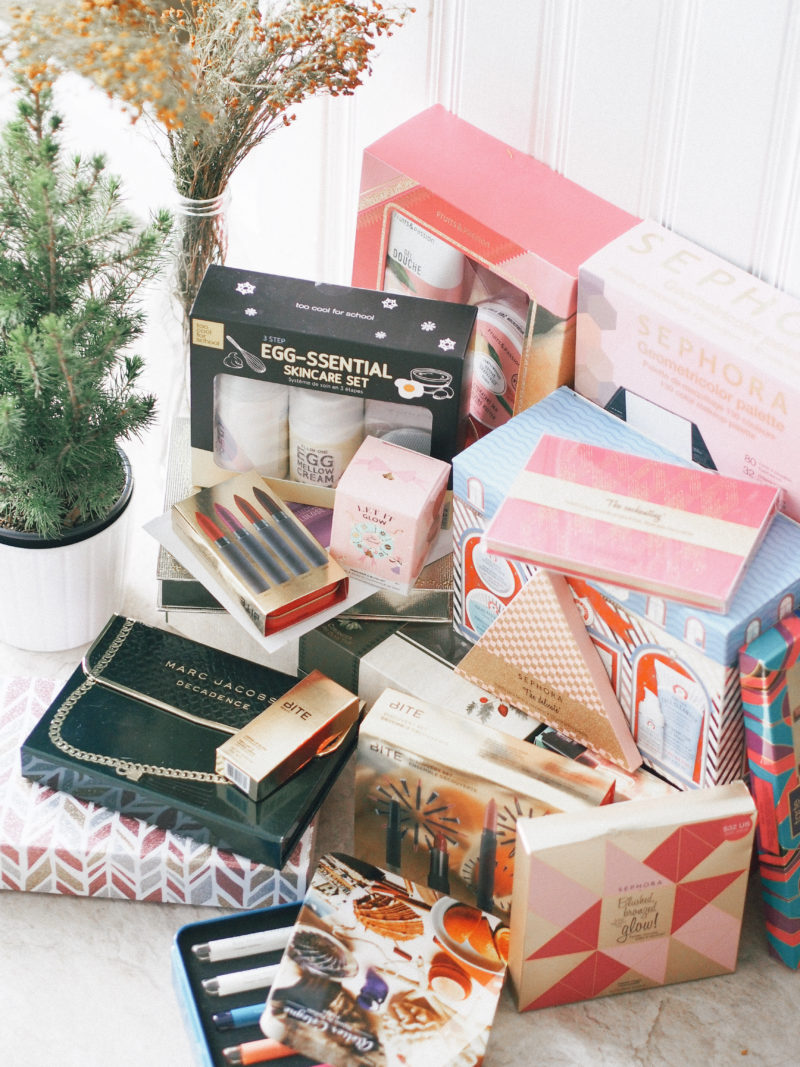 Ways to save money and time while Holiday shopping? Beauty gift sets, yep. They cost way less than buying all the items separately and they are easy to wrap and go. You girlfriend loves eyeshadows? There is one for her. Your mom loves to discover perfumes and sents? Sephora got you covered. You sister is obsessed with skincare? Search no more.
Here is a round up of the best of the best beauty gift sets. You can buy them online by clicking on the photo, it actually saves gas and headaches (especially if you dread the cash lines at beauty oriented stores). Click on the arrows to shop them, happy shopping!
Skincare
[show_lookbook_widget id="326632″]
Makeup
[show_lookbook_widget id="326636″]
Perfume and others
[show_lookbook_widget id="326656″]
Here is also a great selection from Fruits&Passion:
Cucina deluxe gift set package– Contains a candle, Cucina soap and hand cream.
Handcare duo package– Contains hand soap and hand cream
Body care ritual gift set– Contains everything you need to spend an amazing time showering