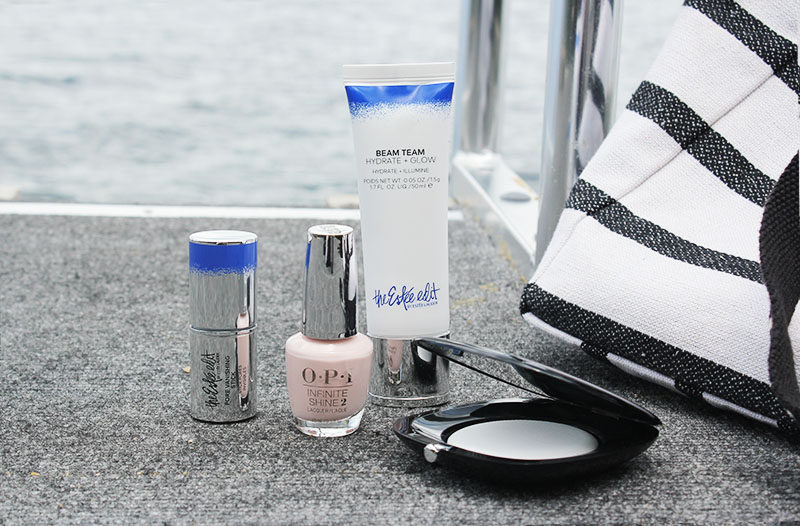 During summer, nothing's better than our natural glow. Thanks to the sun and its vitamin D. If you're still concerned about feeling kind of sticky (yes, it happens to all of us), we suggest you look for lightweight formulas that let your skin breath! We chose 4 products that we tried during a day the beach. Bonus : These products are super versatile and can easily be incorporate to your routine. You can bring them in your bag during the day for a quick-fix.
The Estée Edit – Beam team Hydrate + Glow : Gives you a luminous glow while hydrating your skin. You can use it under or over or even mixed with your favorite foundation!
Mix a few drop in your foundation or BB cream. You will find yourself with a matte foundation with illuminating metallic pigments.
The Estée Edit – Pore Vanishing Stick : Even skin's pores and helps your complexion looks smooth on-the-go when you know…you're feeling a bit oily.
Marc Jacobs – Perfection powder : ultra-light face powder to help you keep your skin matte – perfect for a quick touch up! This one is translucent so it doesn't add pigments over your illuminator.
OPI – Infinite shine 2 in No Strings attached: light pink nail polished to highlight your tan.