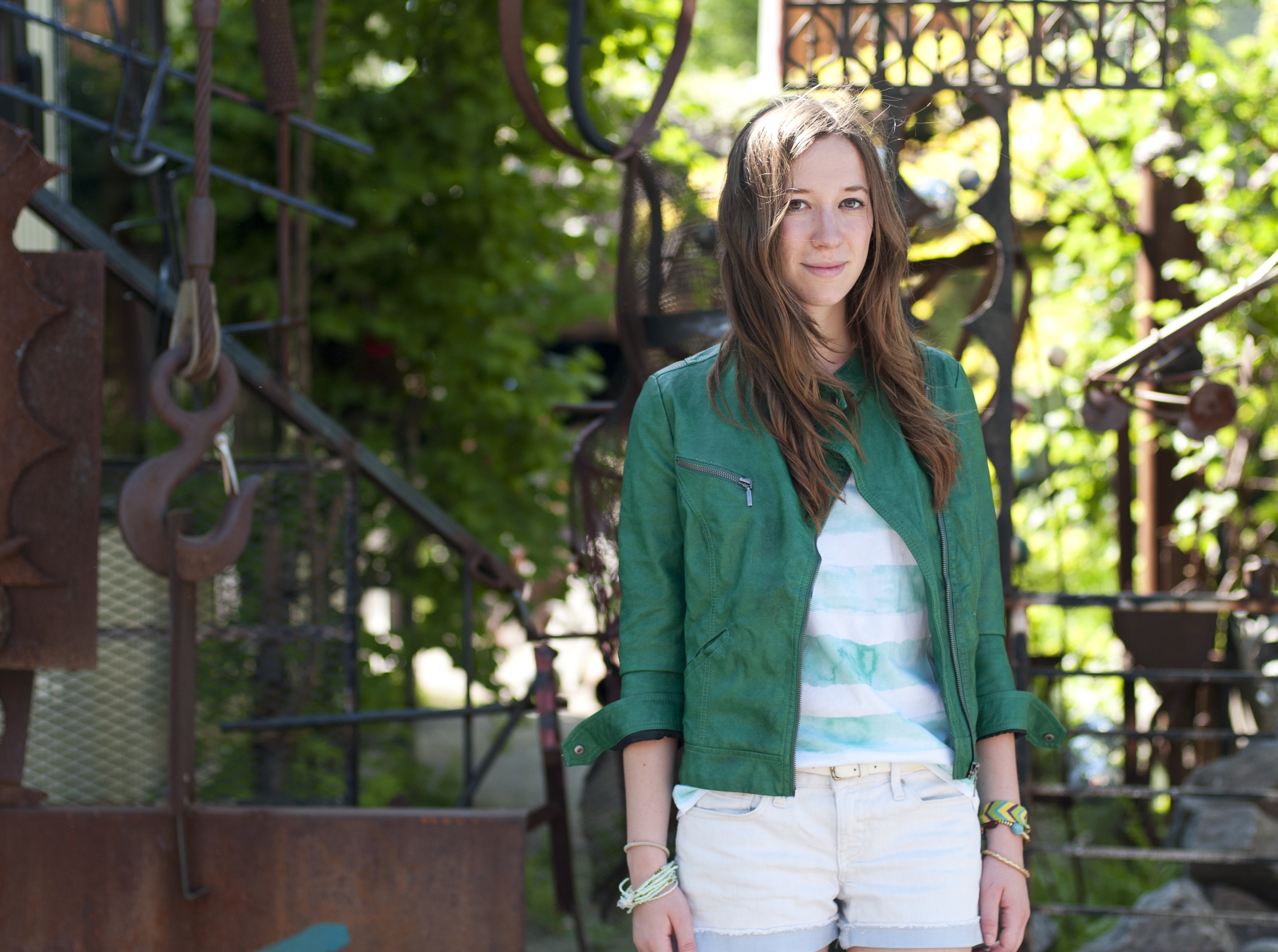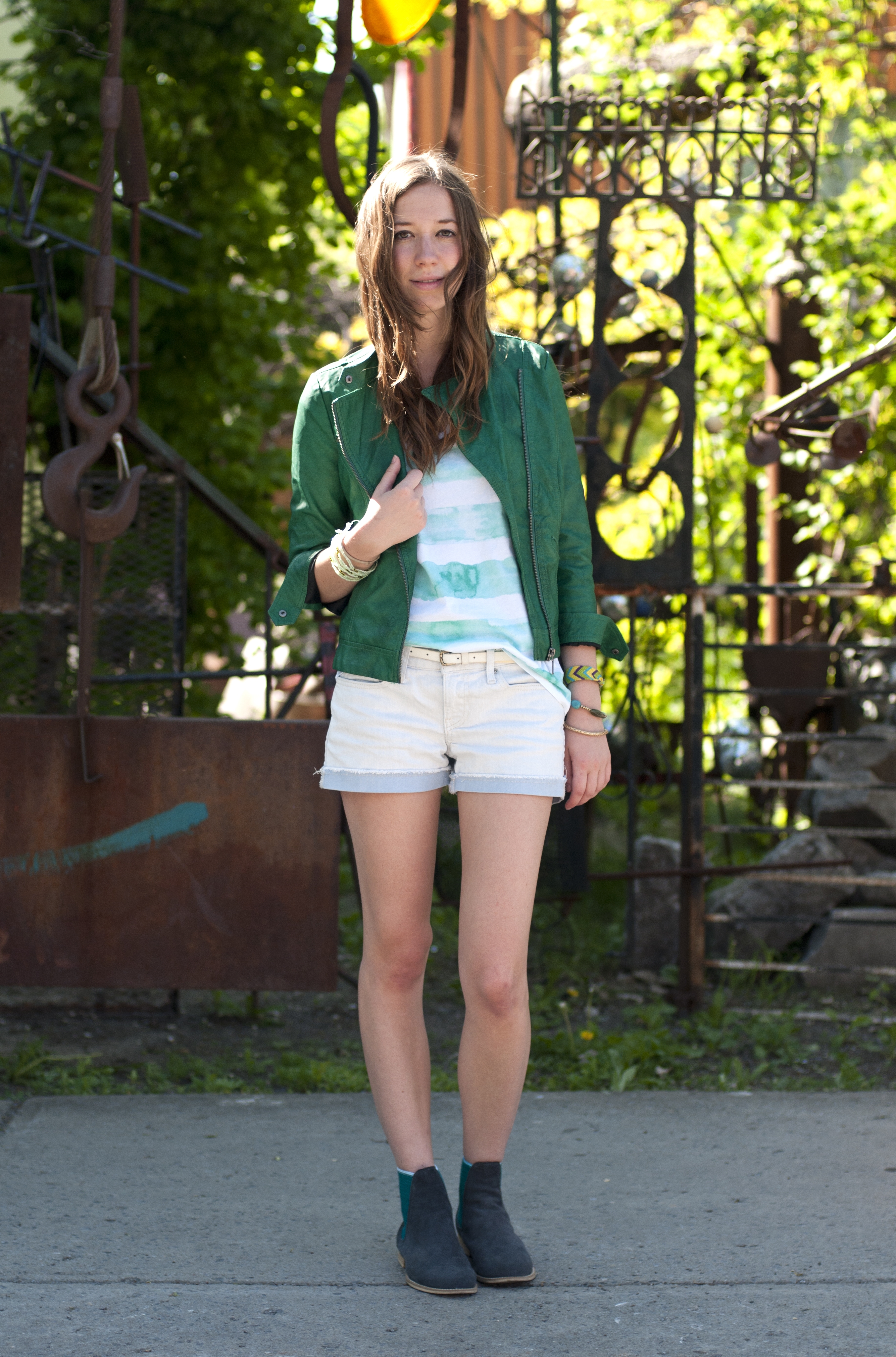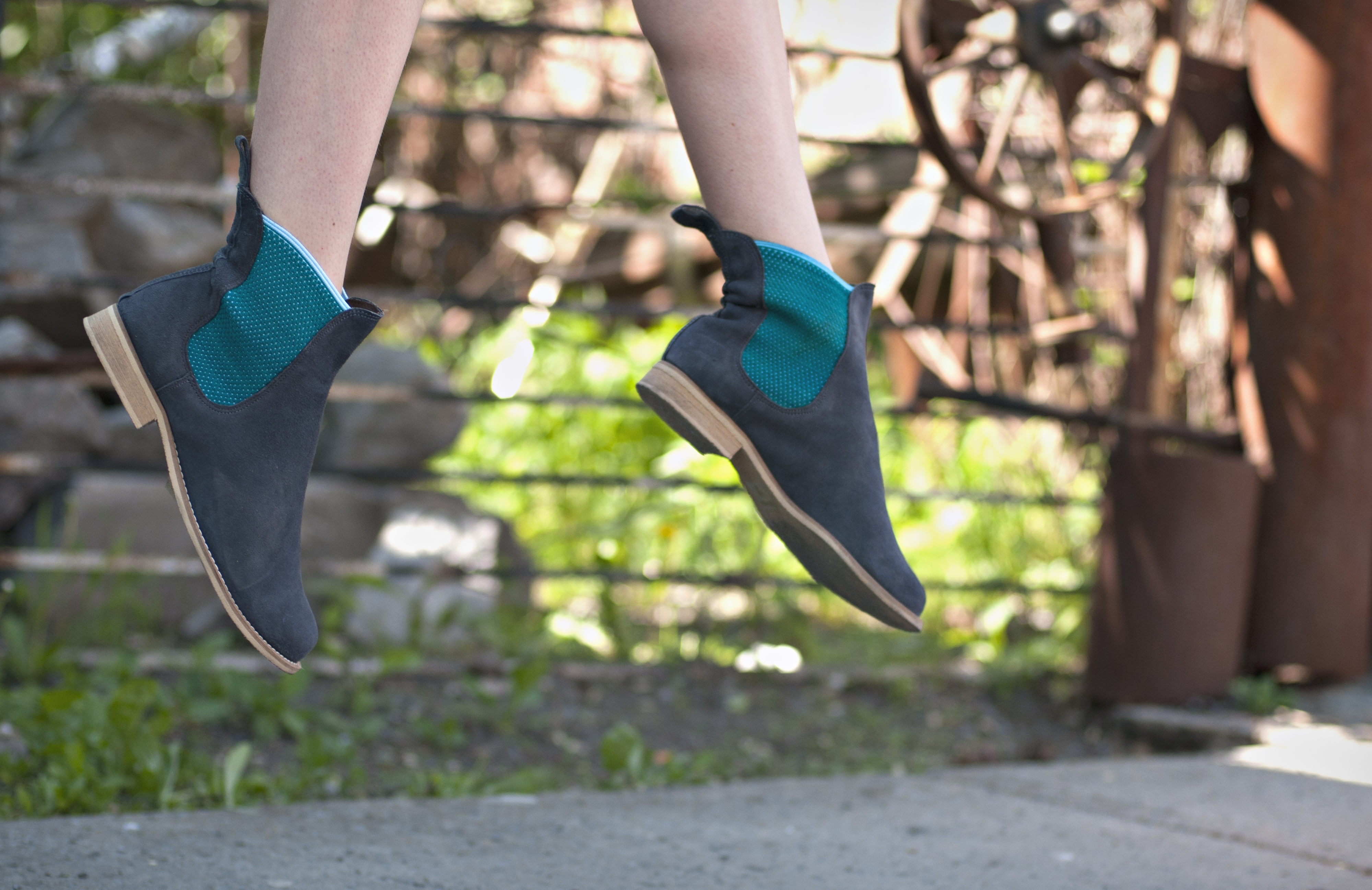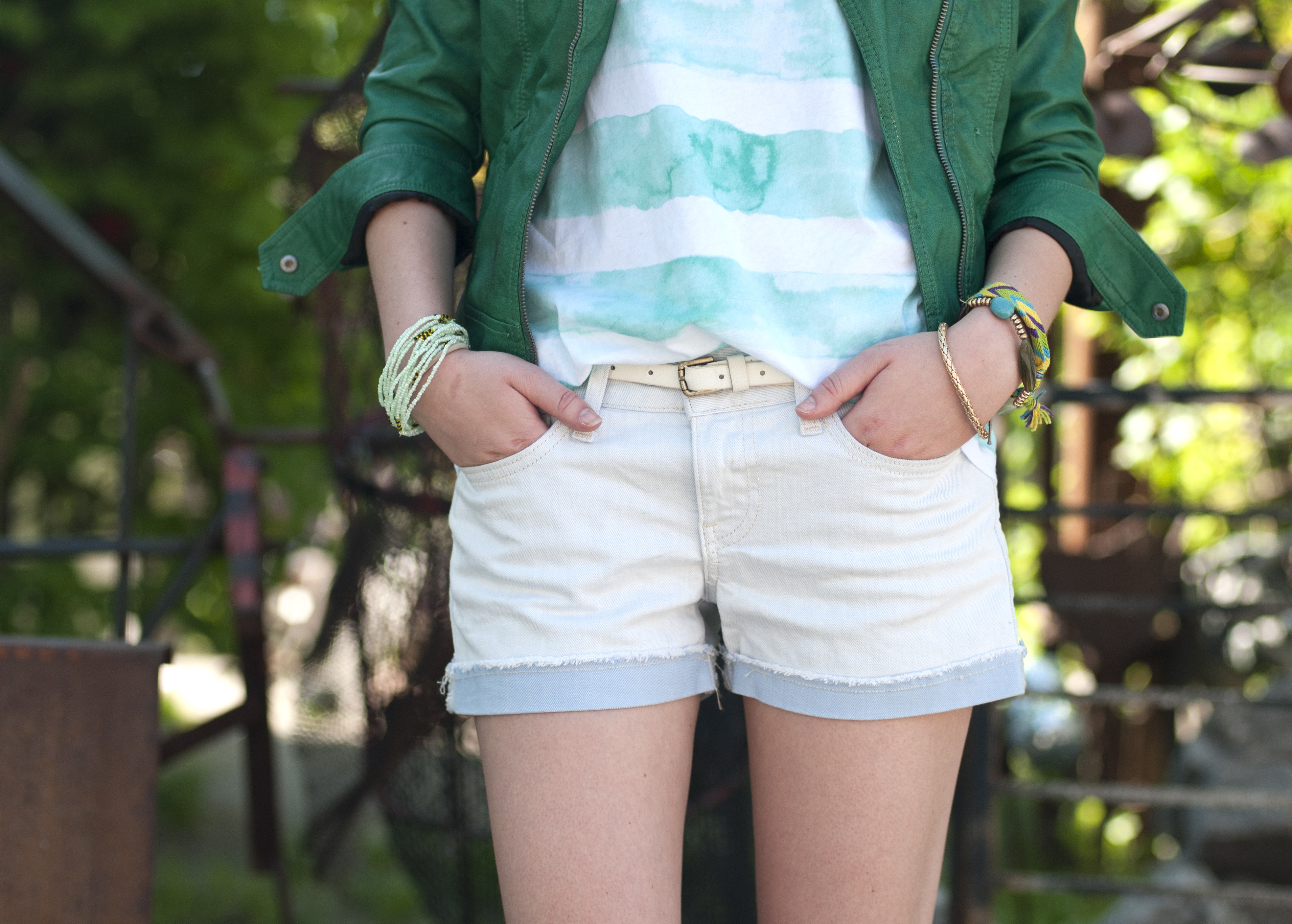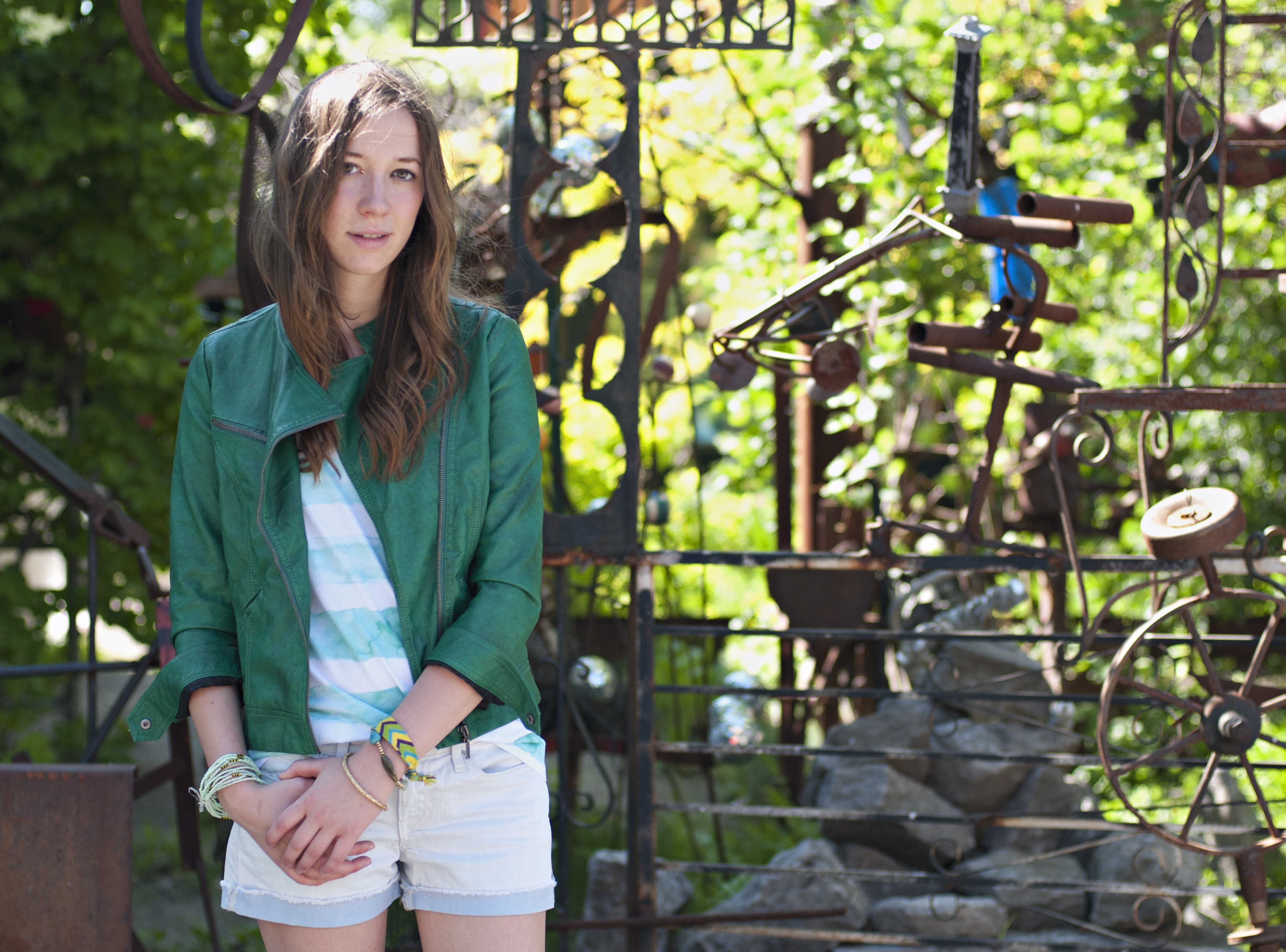 Gap t-shirt and shorts. Zara coat. Asos boots.
Be your own T is the newest Gap campaign promoting their new t-shirt line. They created a multiple range of t-shirts in a billion different colors and I must say that they are pretty comfortable.
This is the first one (out of 3) that I am going to style for you. I chose it because of the pretty aquarelle pattern.
Photos taken by Francis Aubry