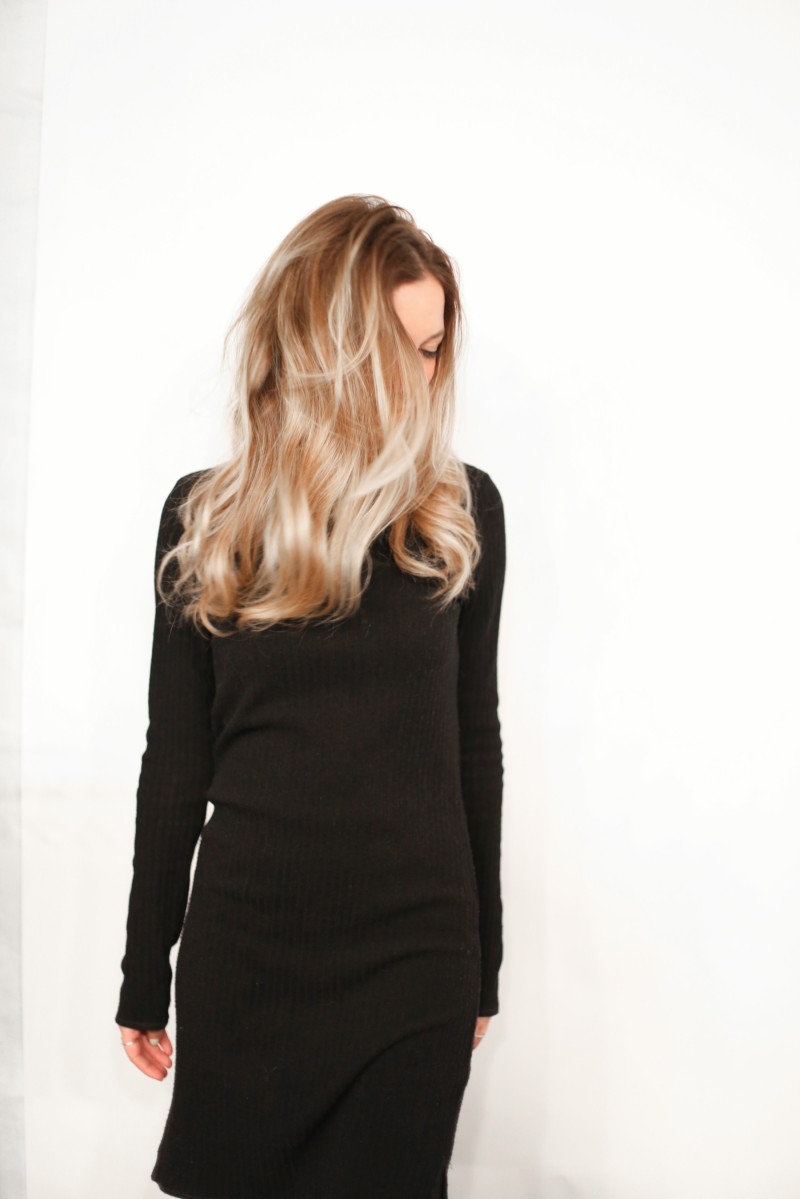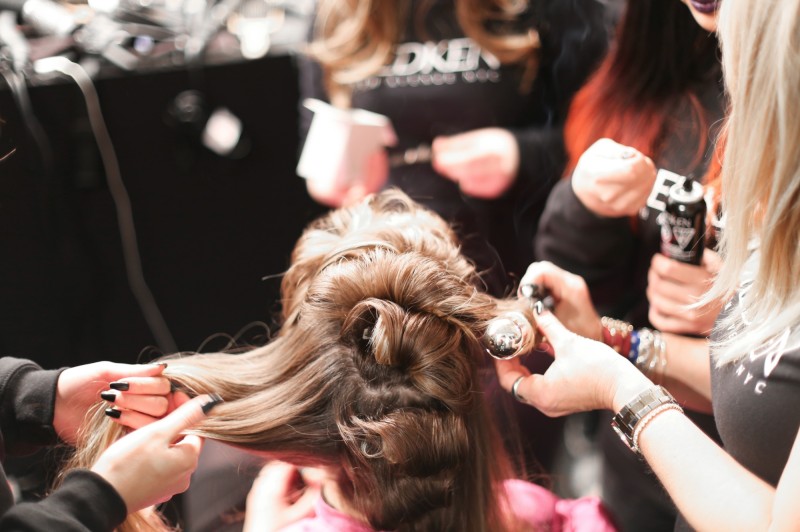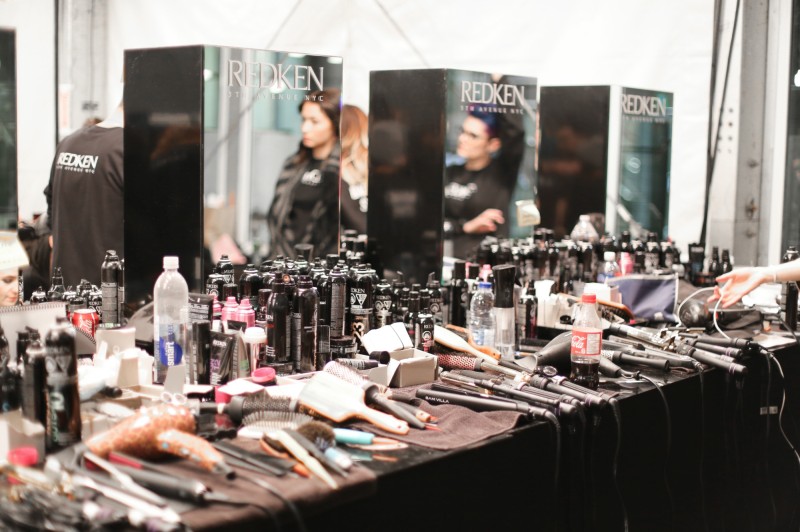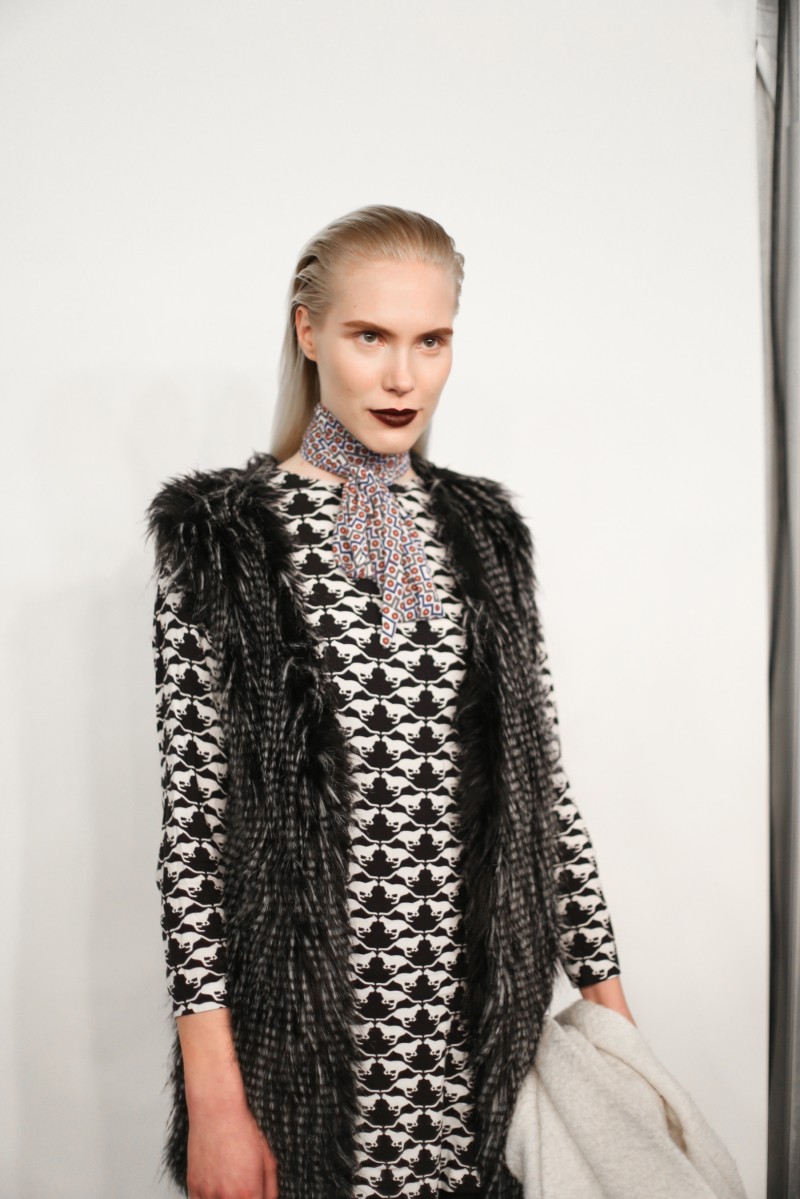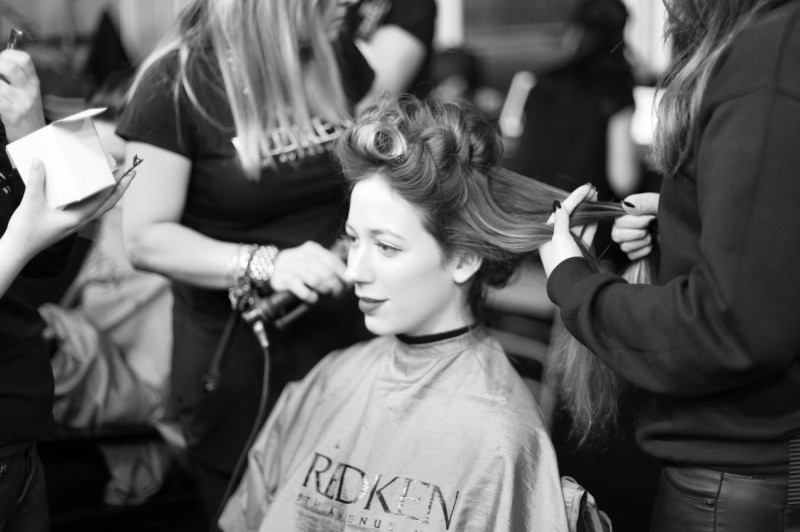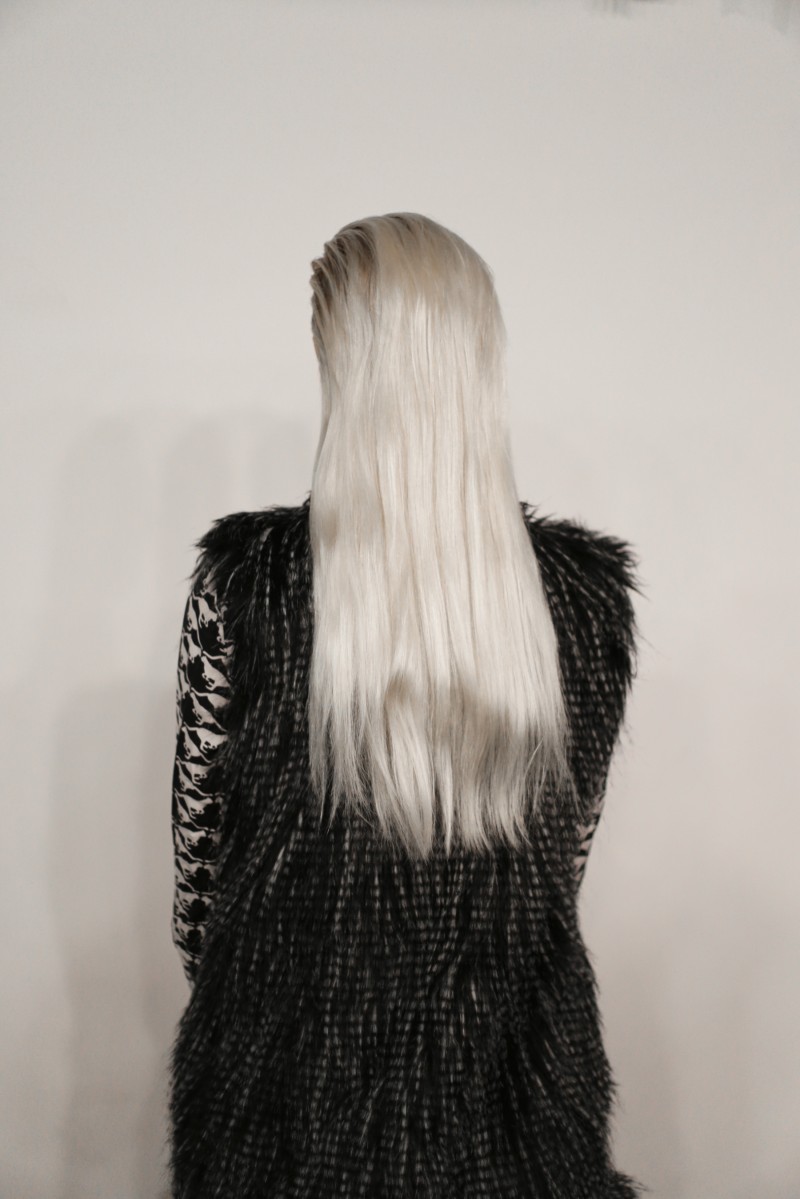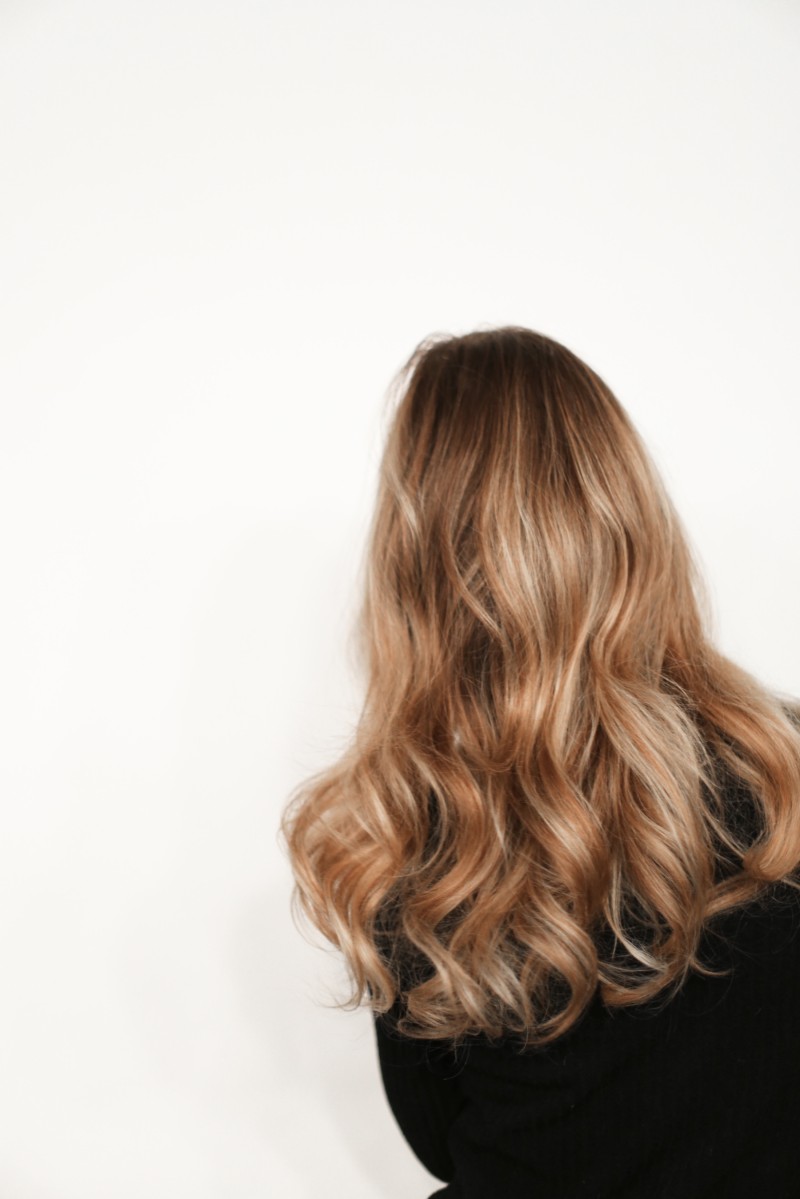 I am always looking forward to Toronto Fashion Week, so I was pretty happy to be back in the 6ix again for this season. Since no fashion week is complete without perfect hair (your hair is 35% of your outfit), I teamed up with Redken Canada to sneak in backstage and get my hair done by professionals.
We started by choosing the look I wanted to go for. I obviously went for loose curls, since I wanted something that was going to still look good the day after (lazy me). Considering that everything at fashion week is done at a very fast pace, I had not one, not two but 3 different girls (Fani, Rose & Linda) working on my hair at the same time, which kinda made me feel like a model (not a bad thing). They started by applying the Heat Styling Satinwear 02 Prepping Blow-Dry Lotion as a primer on my hair, so that it was easier to style afterwards. Then, they curled my hair and pinned them using the Heat Styling Fabricate 03 Heat-Active Texturizer, which I liked since I do not like to use heating tools on my locks. I want to keep them very healthy.
Fifteen minutes later, my hair was already looking stunning. The final result was voluminous and it lasted me 2 days. I simply love to save time in the morning and sleep more, here, I said it.
The girls at Redken were amazing, they took care of everything, such as plugging my low battery phone. I loved being backstage and experience the madness of fashion week and having wonderful curls for the rest of the day.
Fun fact: Since Redken is the official partner of TFW, all models are getting their looks done with Redken products.
Make sure you take a look at Redken Canada Instagram account, I posted a few photos of my transformation on their page last night and my own account for more Fashion Week coverage!