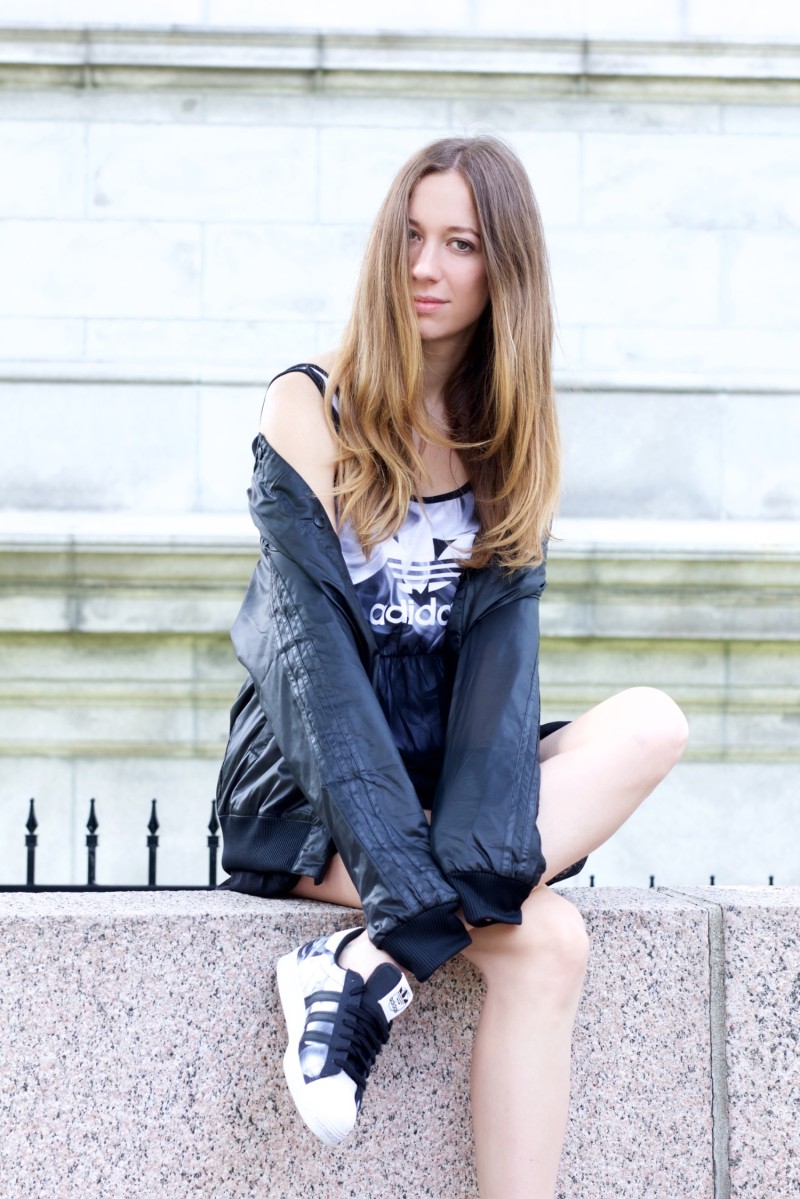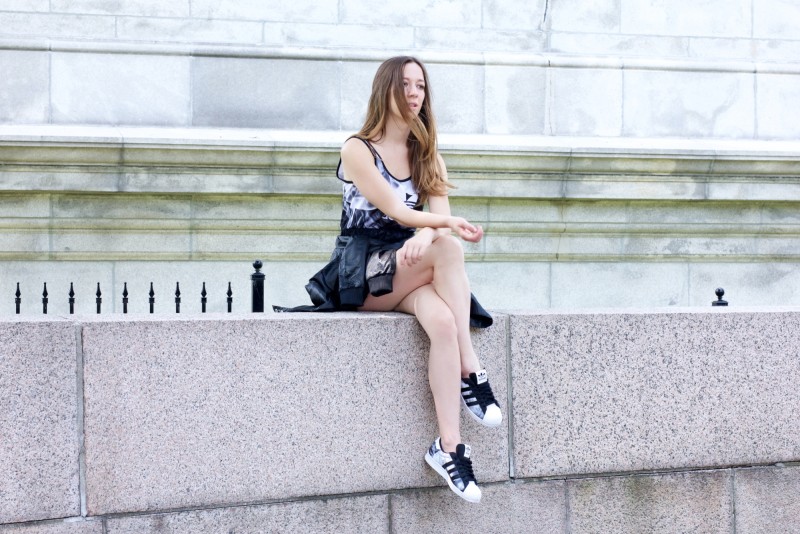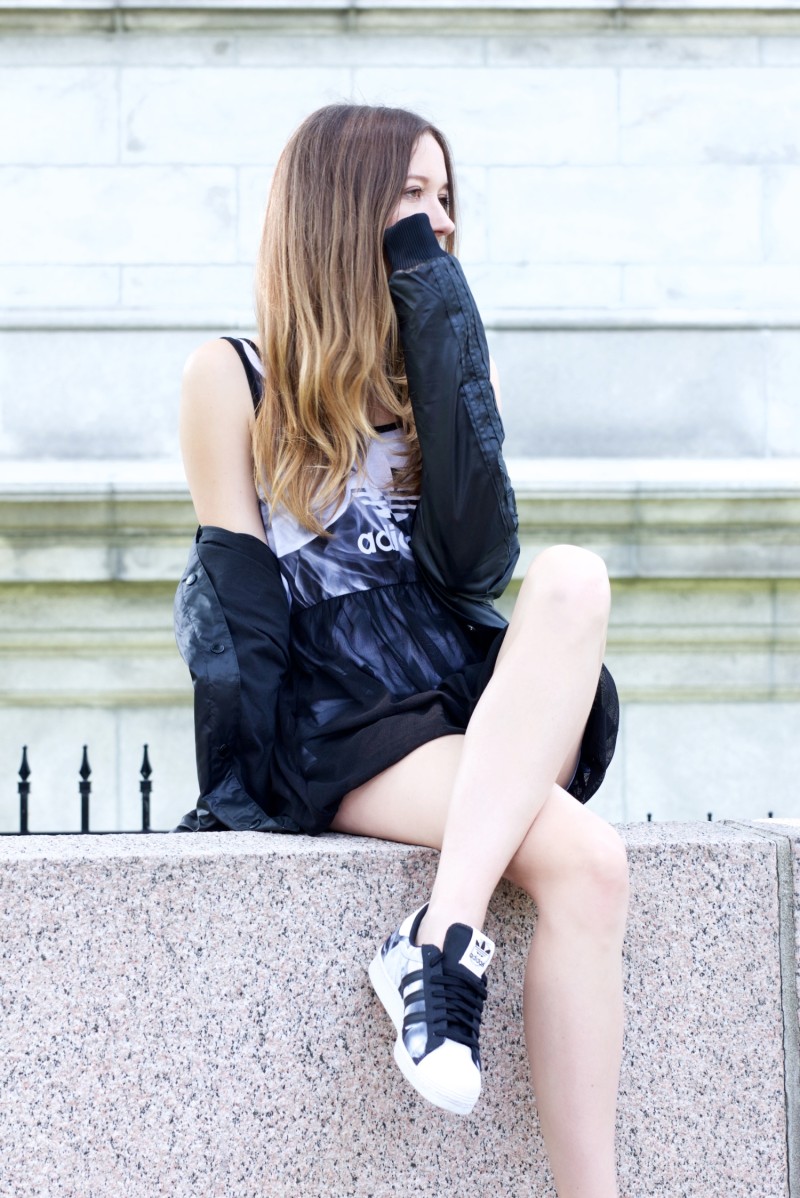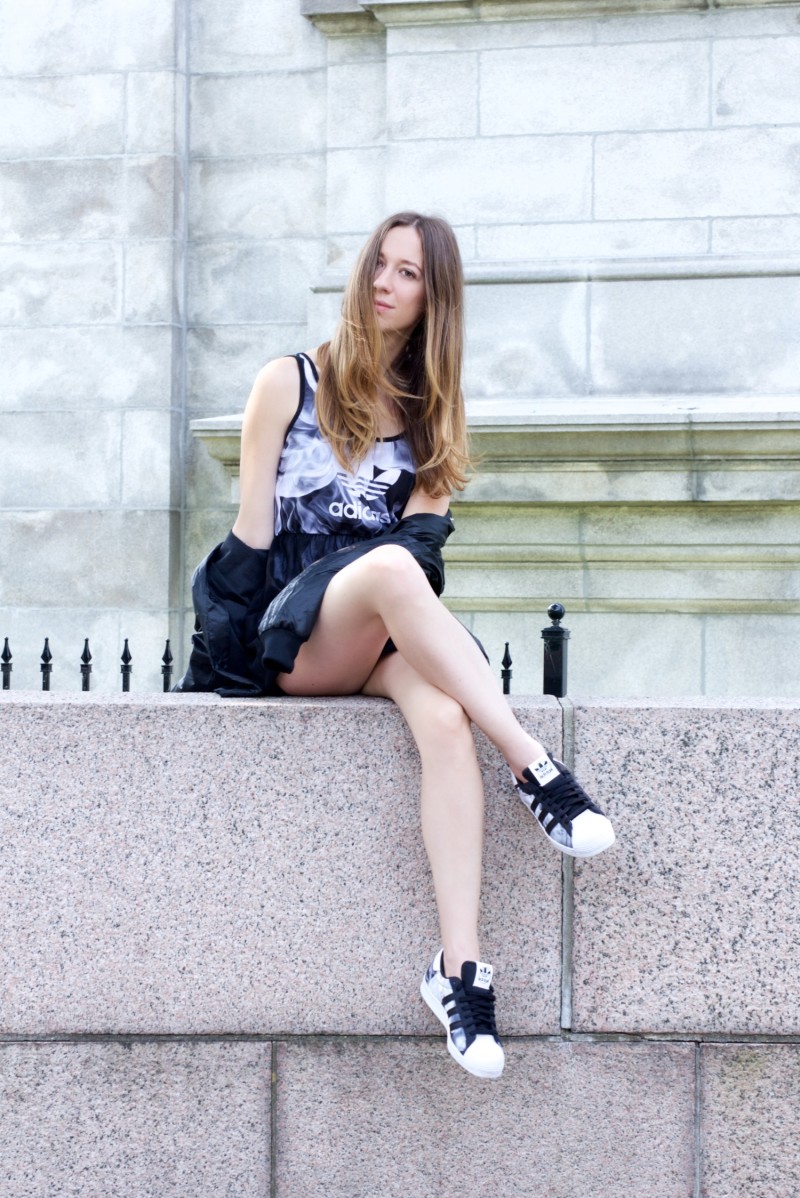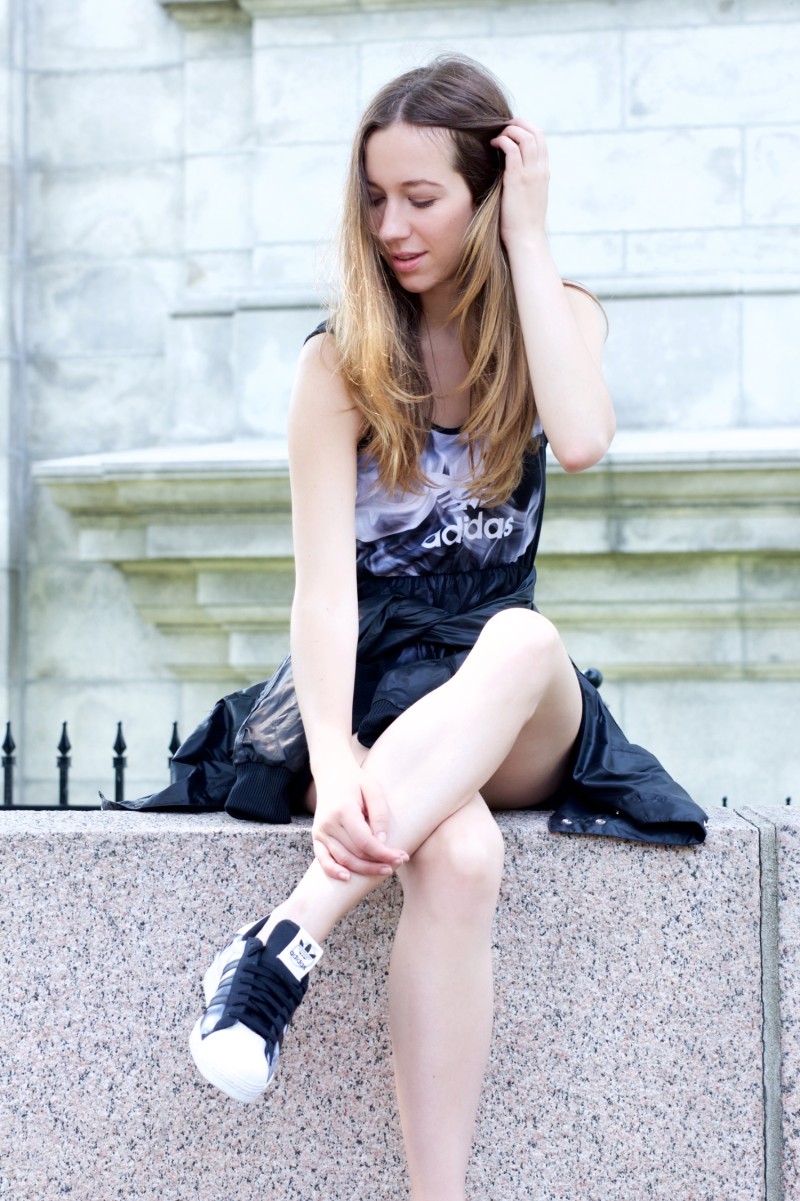 The other day, Adidas Canada asked if I wanted to attend a FIFA game in Montreal with them, cheer on my favourite team and drink a beer while doing it. I was like: of couursseee why not (I am always open for a new experience) and I went. The evening was truly wonderful. I got to attend with partner in crime Candice and we went on the field with the players. I snapchated a lot (@dentellefleurs is you are not following along) and discovered that LOTS of people are actually following the Women's World Cup Canada (yes, I have been living under a rock, don't ask).
In terms of outfit, I got to choose what I wanted to wear for the occasion, so I opted for the full-on Rita Ora dress and shoes. The actress did a wonderful collab with the brand, I highly suggest you go spy on it here.
By the way, I am not half naked on those pictures, I am just wearing a short dress!
Outfit details: Dress, jacket and shoes from Adidas.
Photos: the too-lovely Versepasi