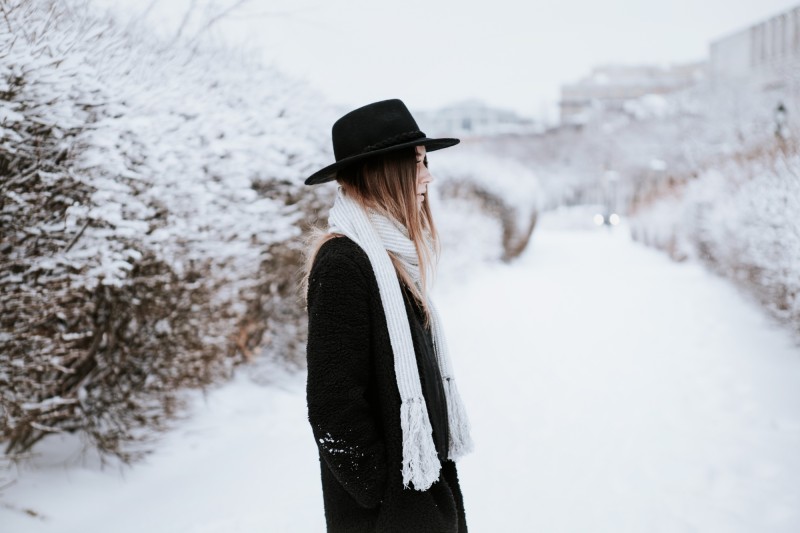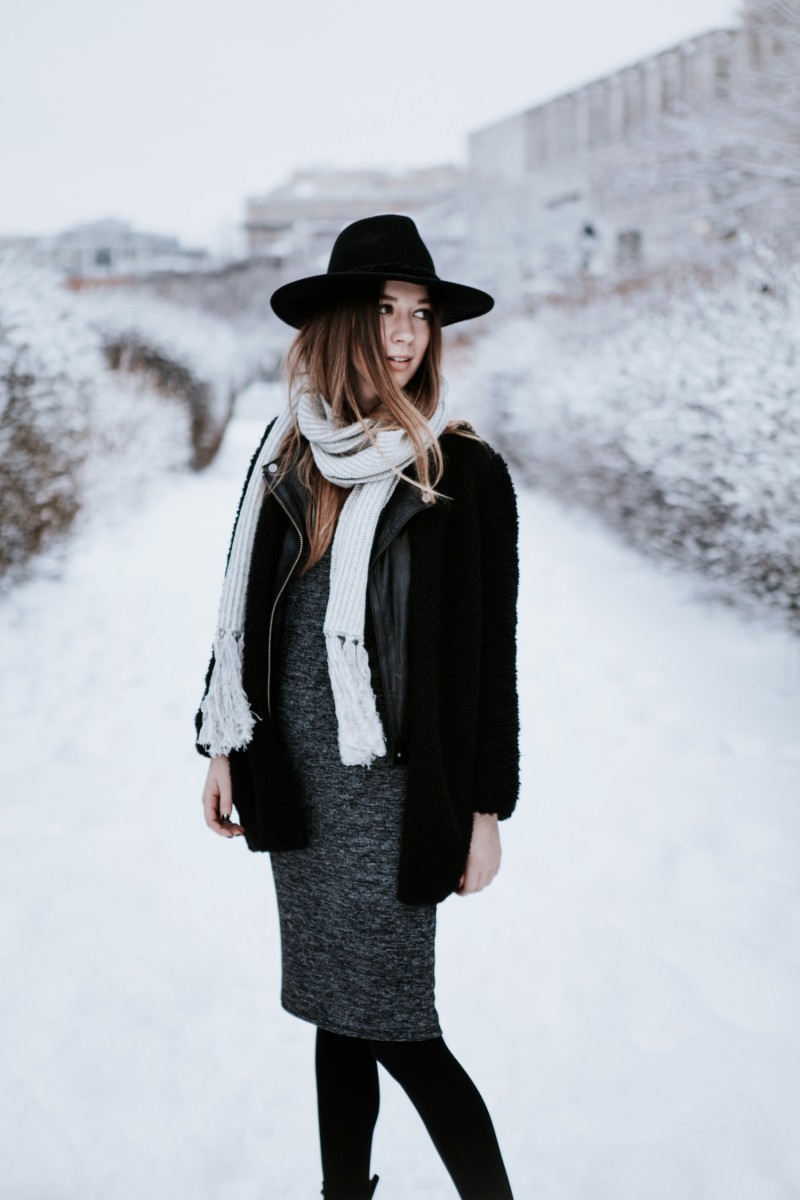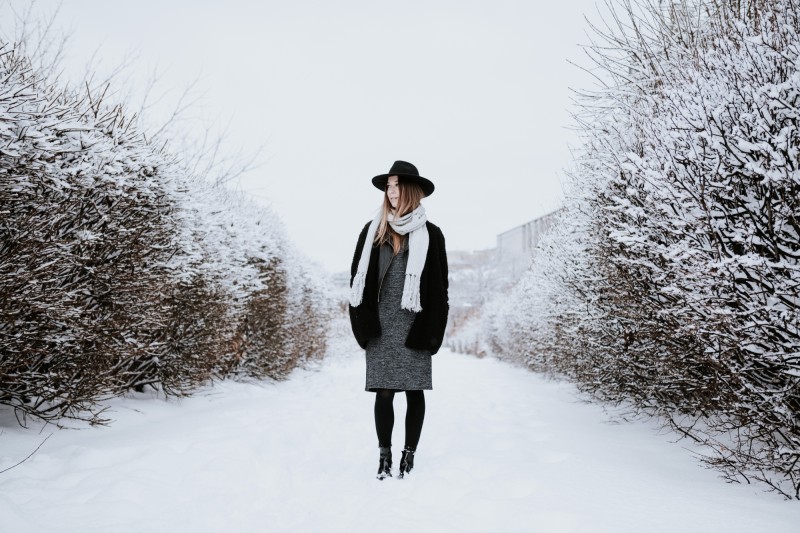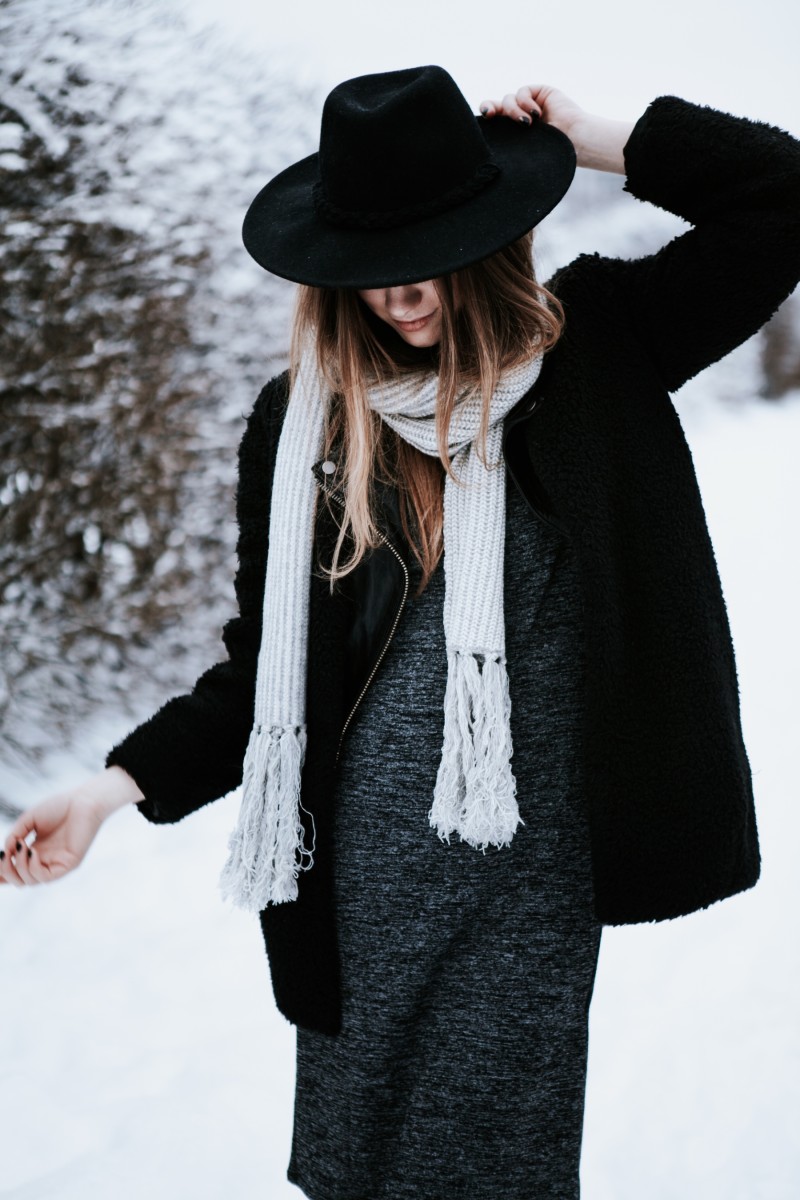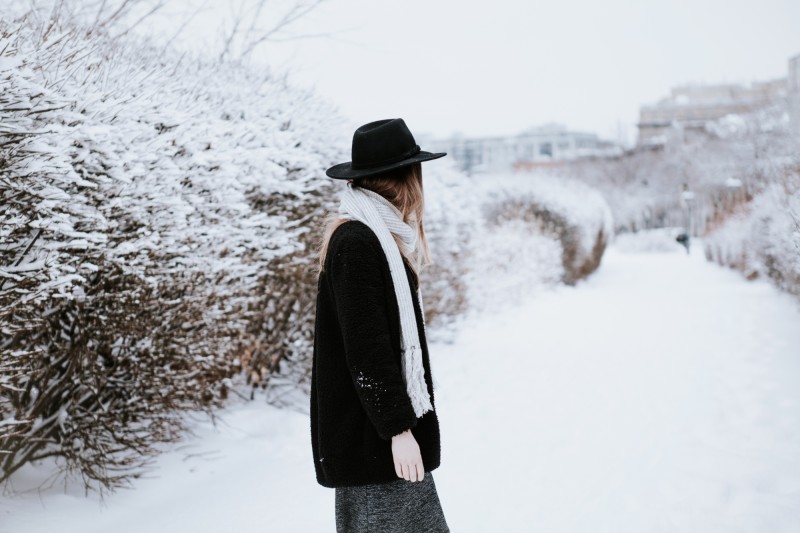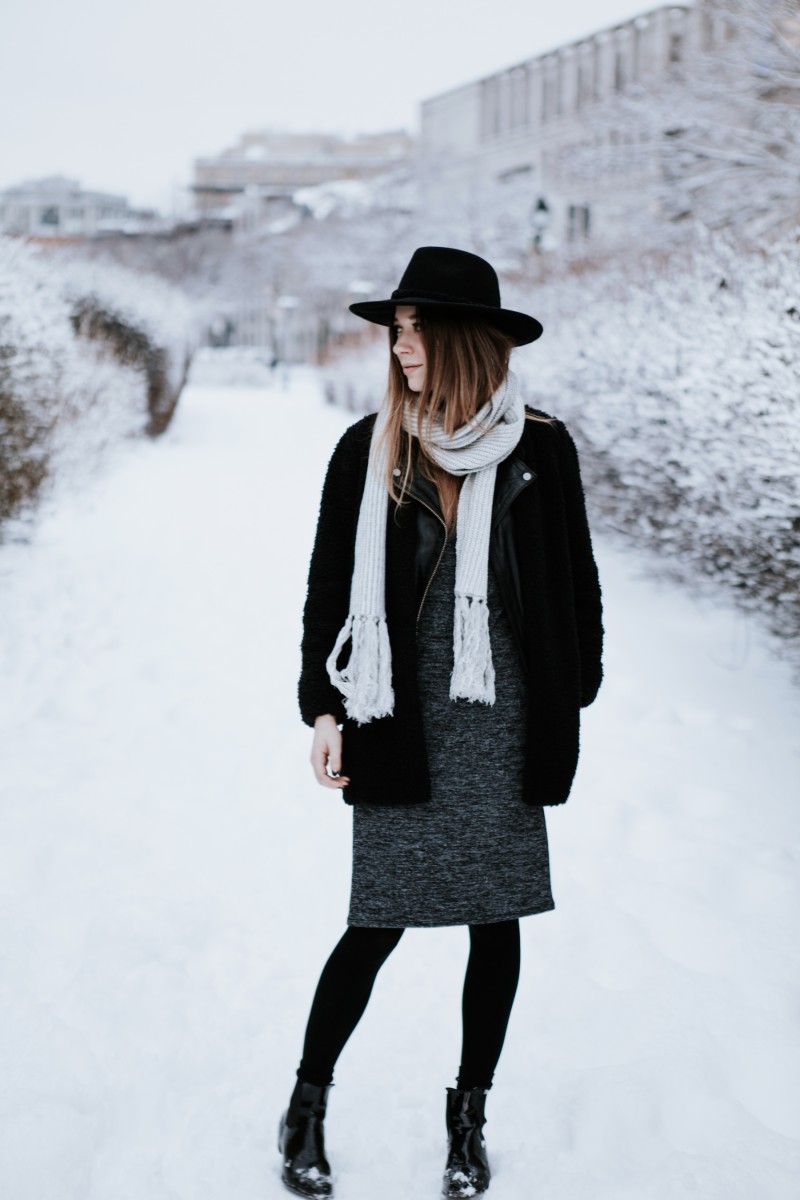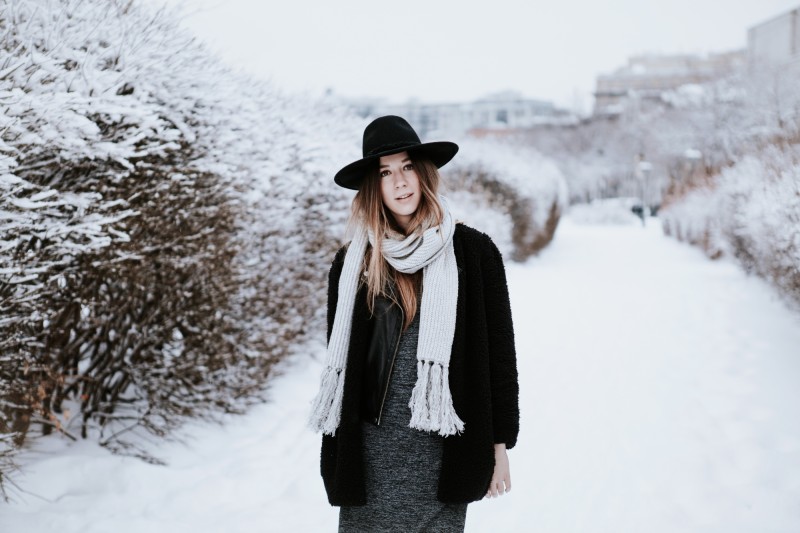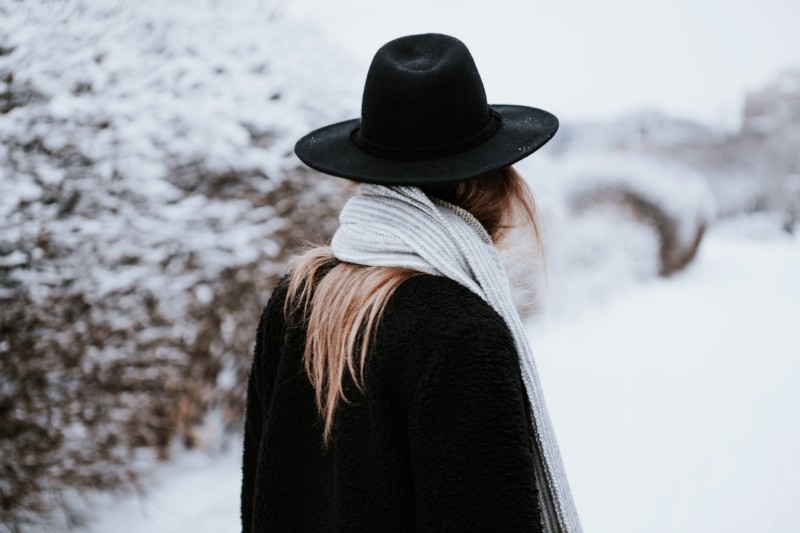 One of the struggle (yes, because there are some) of being a Canadian fashion blogger is having to shoot outfit post outside. It is probably not the first time that I am bringing the subject, but I wanted to clear a few things up, in case you were wondering what was going on during these photoshoots.
The first thing I try to do is pick a not-too-cold day. If the weather is around -10, -20 degrees, I shoot inside, because pneumonia has never been in style. On this particular day, it was only 0 degrees, which is perfect for a winter shoot.
We then try to snap everything really quick, because my face/hands/nose gets red fast and it doesn't look too good in photos. When I first started blogging (5 years ago, yes!), I was taking my coat off, wearing t-shirts in the snow like it was nobody's business. As I got older and wiser, I realized that this was not only bad for my health, but also for my blog. My outfits are suppose to represent the Canadian way of life, and nobody walks around in t-shirt during this time of year (exceptions: drunk girls entering clubs on St-Laurent on friday nights).
Want to know the truth? Yes, I get cold. Yes, my nose drips. Yes, my face gets red. Yes, we turn the heater on as soon as when we get in the car after taking photos.
The thing is, the final result of photos like these is totally worth the struggle. The snow instantly brings a je-ne-sais-quoi and makes everything look wonderful and quiet. It is only in Canada that you will find such beautiful, cold sceneries.
Outfit details: Aritzia vest and leather jacket. Forever 21 dress. LaModa101 scarf. Urban outfitters hat. Cartel footwear boots.
Photos: Gabrielle Robert