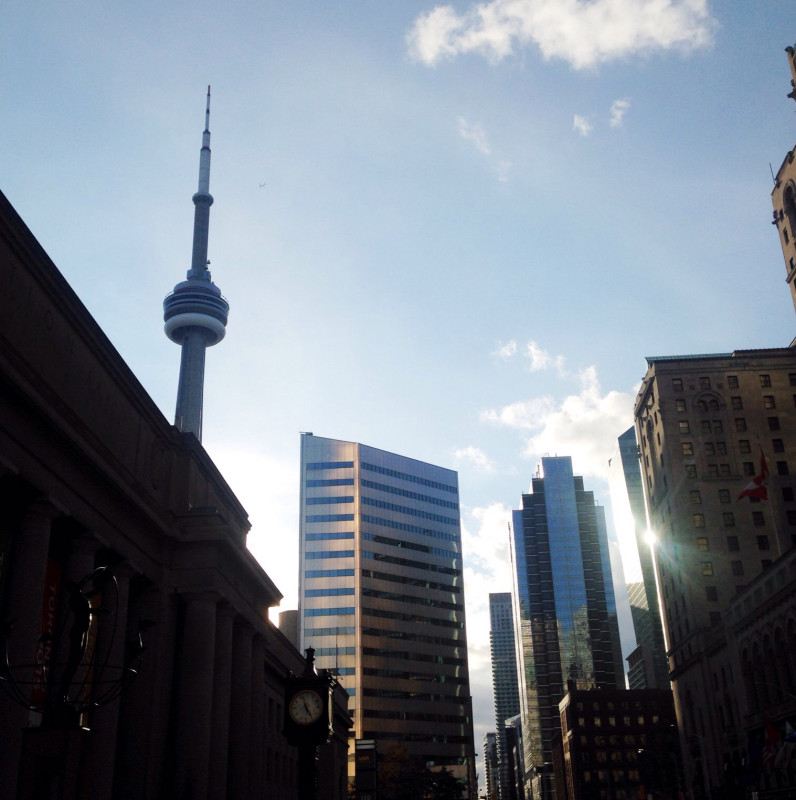 Ha, Toronto, my not-so-new favourite city (after San Francisco, of course). A few years ago, I went to TO for work and completely fell in love with the city. I felt at home and thought about moving there instantly (I still think about it every week, I must admit). My friends now call Toronto my very own city (example: oh I'm going in Dentelle's city this week-end) and every time I have the chance to go, I take it, because it is a place with great food, amazing people and cool shopping spots.
Since Transat just released a new web series about travelling and shopping, I got inspired to share with you guys my favourite spots to shop in Trana (how I call the city), because sharing is caring. Go ahead, takes notes or Google them, as you prefer.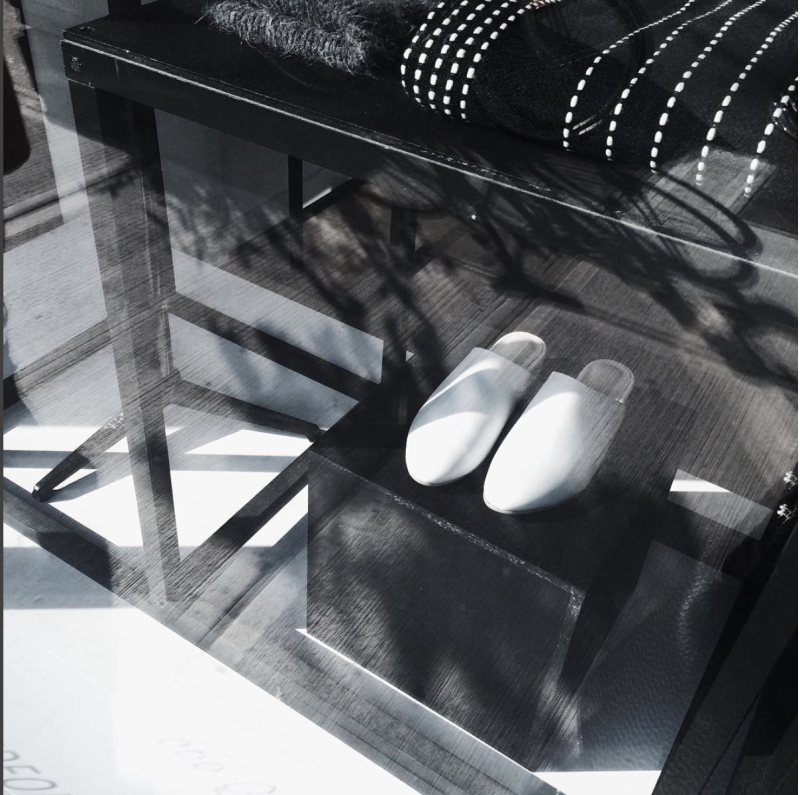 Oak+Fort (666 Queen Street West)
Oak+Fort represents everything I need/want style wise. Every time I enter this place, I scream « someone anyone please take my wallet, run away with it and never come back pleeasse ». The pieces are minimal, well cut, sometimes unexpected (in a good way) and the jewellery selection is (emoji of the thumbs up).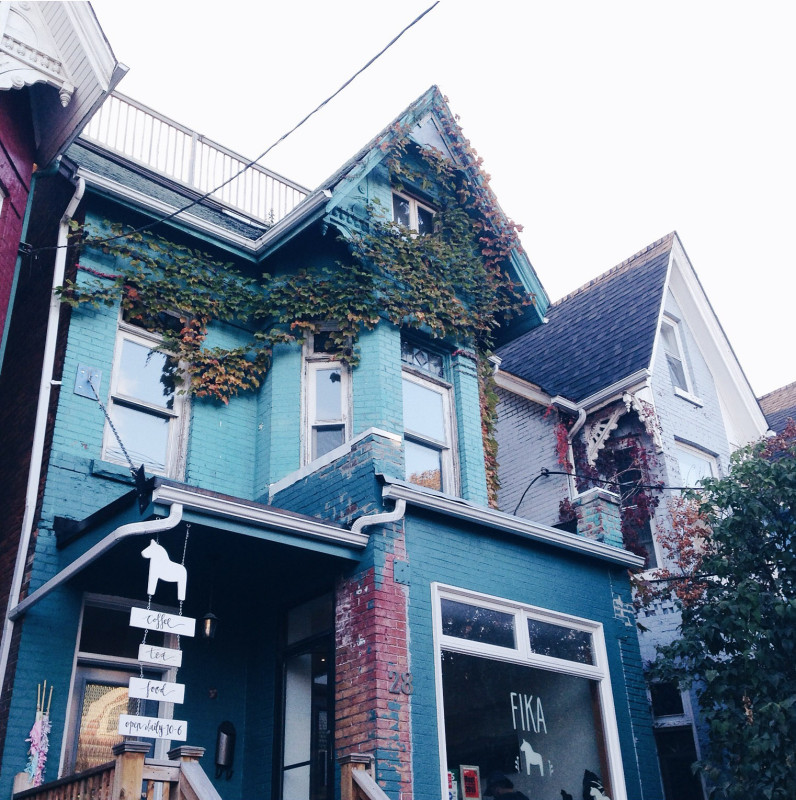 Kensington Market
I would recommend hanging in Kensington market during the summer, since every little shop display their clothes outside at this time of year. I must admit, I never bought anything there, but I simply like to go to eat tacos, shop, get a green juice and hang.
Lost&Found (44 Ossington Ave)
I wouldn't mind having a boyfriend that dresses at Lost&Found. The selection of shoes is quite impressive and the decor makes me want to hang out there for a few hours (but I don't do it, that just be weird). Bonus: It is near every cool vintage store located in West Queen West.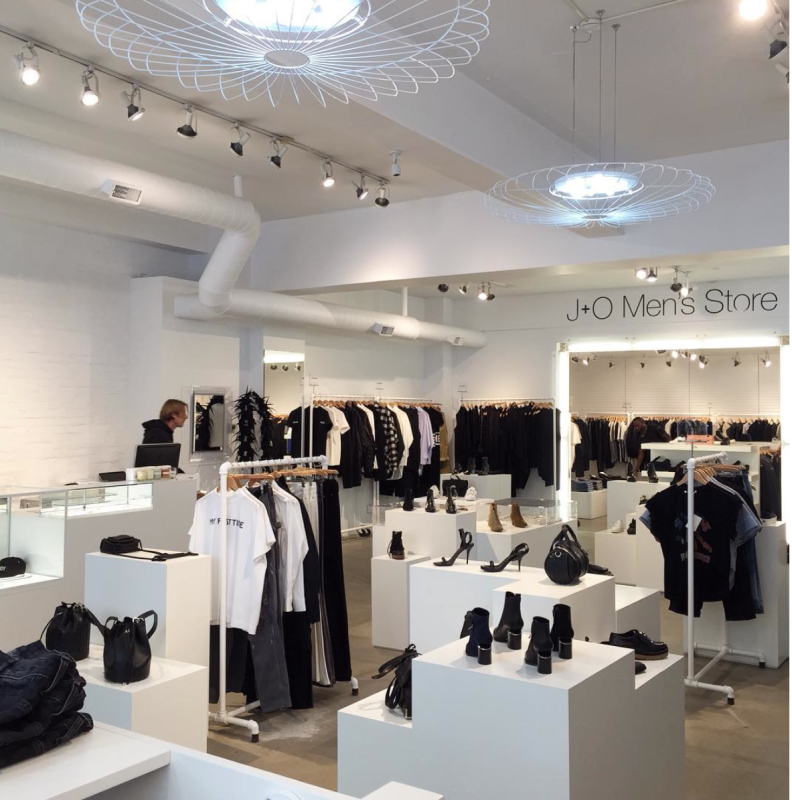 Jonathan+Olivia (49 Ossington Ave)
I remember the first time I entered Jonathan+Olivia. I was with a friend and he wanted to buy an Alexander Wang jacket. I stepped in and my heart stopped. From Isabelle Marant to Acne studios, every brand I cherish was there, waiting for me to play with them. I always make sure I stop when I'm in the 6ix, just to make sure I cry a little inside when I touch a brand new pair of Alexander Wang shoes.
Serpentine (132 Cumberland St, in Yorkville)
A Toronto-based friend once brought me there because he needed a new shirt and also needed help to pick the right one. Even though the store is menswear only, I was kind of jealous of the selection of shoes (Common Projects, Guidi) and bags. Also, the boutique is located in the heart of Yorkville, one of the city #1 shopping destination.
How about you guys? Where do you shop in Tarawna? Have you ever tried any of these boutiques? If you ever find a great place that I haven't mentioned, make sure you share it on social media with the #MystyleJaunt, whether it's on Instagram, Facebook, Twitter or even Youtube. I want to know it all!
Photos from my Insta (Oak+Fort one is from IlikeIwear Insta)