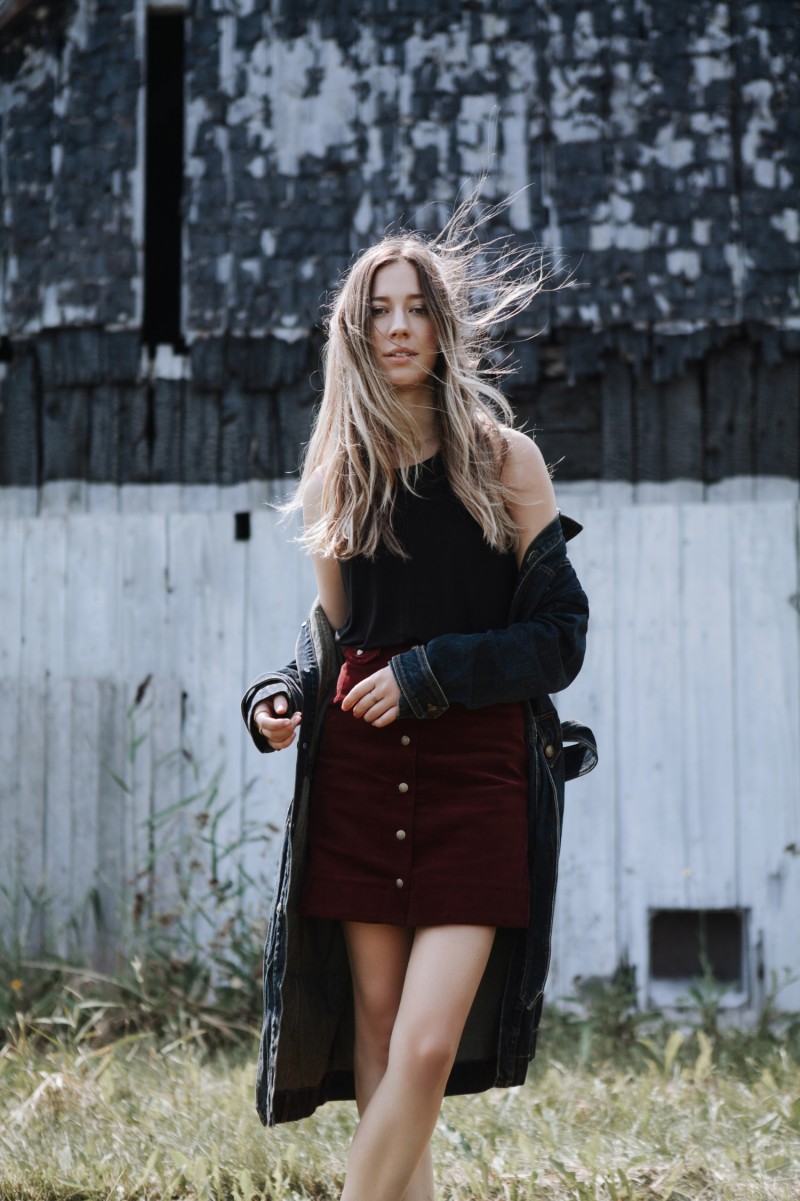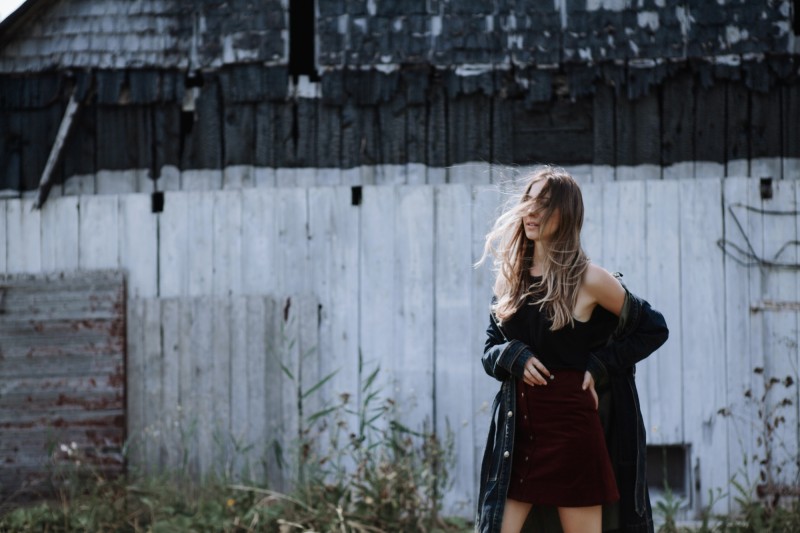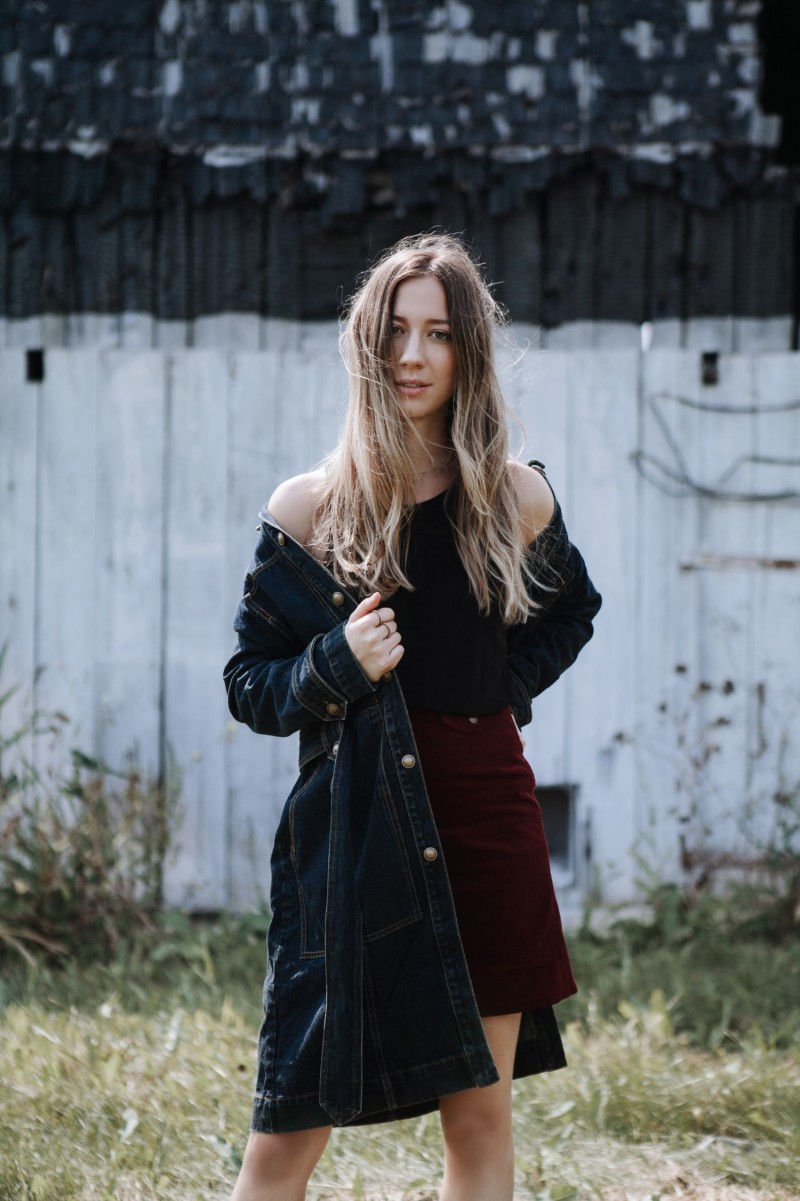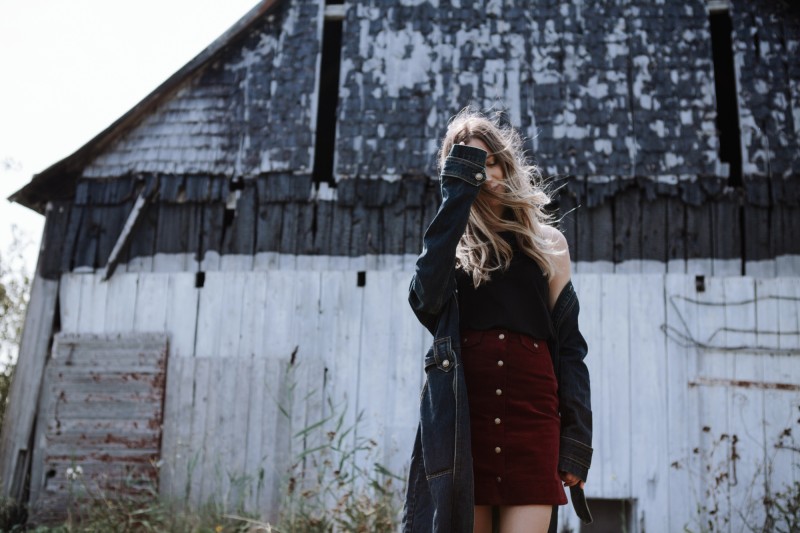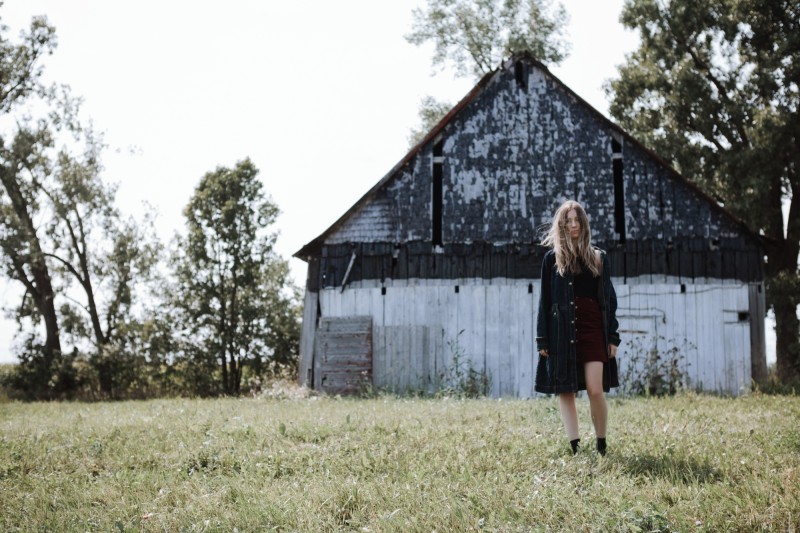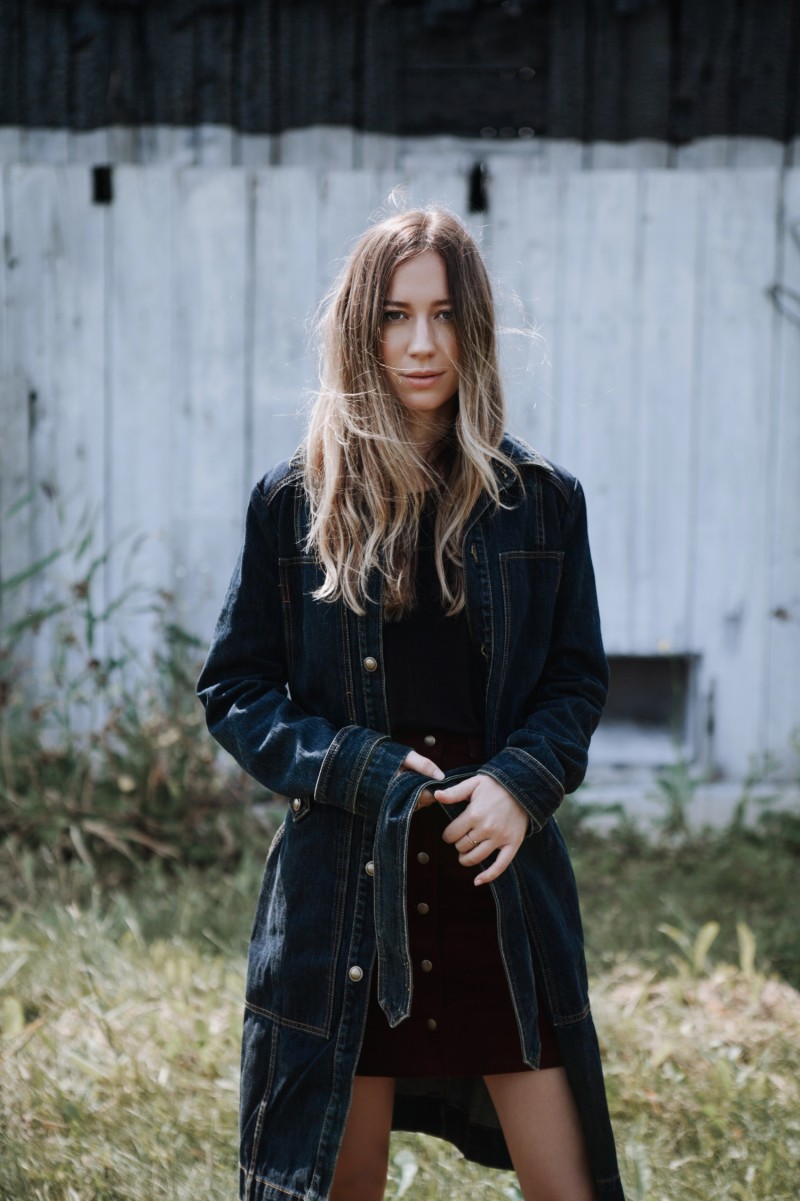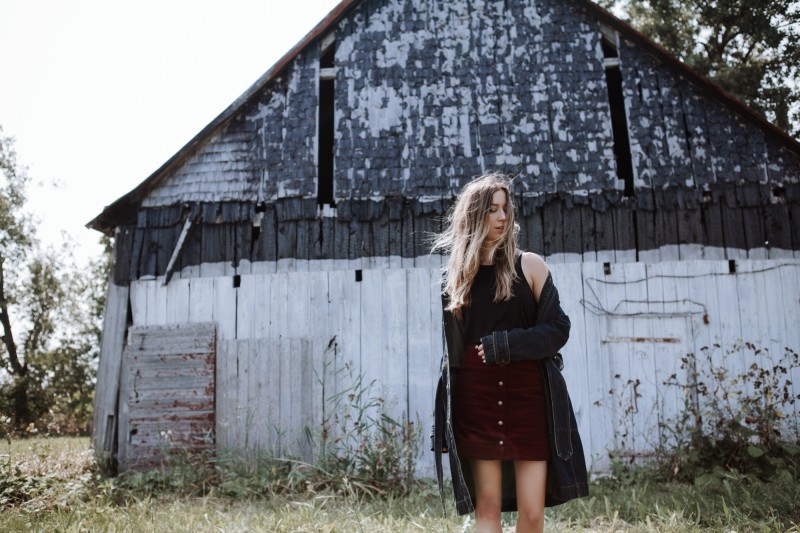 A denim trench may sound like a weird thing, I know. Who the hell would want to wear such a vintage-y, over the top piece like that? Hi, me, of course. When I saw this one online on Free People I immediately wanted it, it was like an urge. GET ME THIS DENIM TRENCH NOW.
Anyways, now I have it and I love wearing it. A lot. I borrowed this corduroy skirt from Betina Lou to match with it and my outfit was pretty much done.
Outfit details: Free People denim trench. Betina Lou skirt. Joe Fresh top. Jeffrey Campbell shoes.
Photos: Gabrielle Robert. Makeup: Mayillah Ezekiel