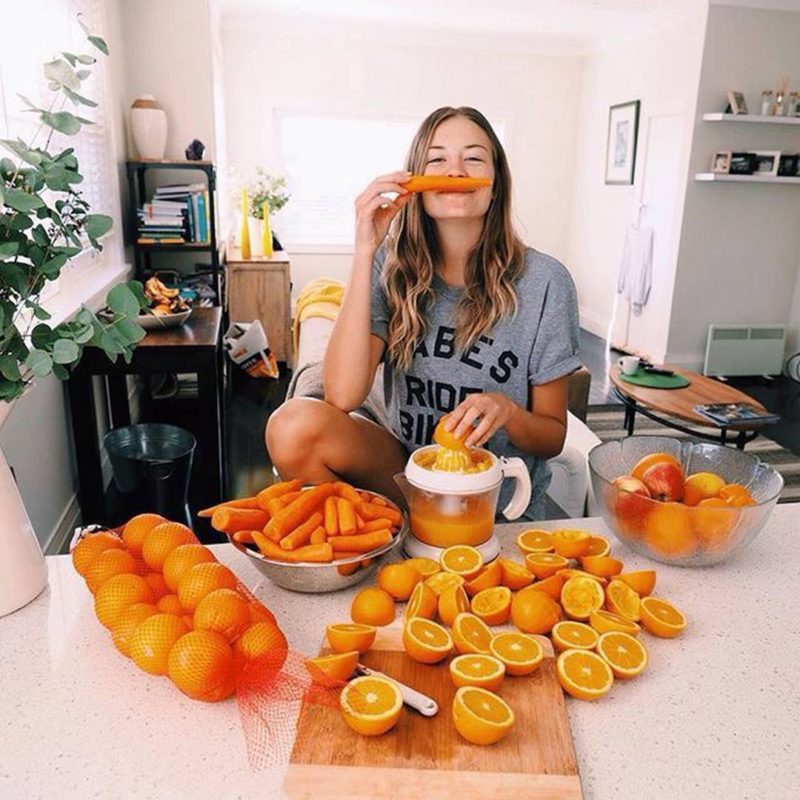 #1. Eat more whole food: more raw fruits and veggies, sprouts (why we love them here), more lentils, chickpeas, black beans, whole grains, etc. If you struggle in eating more raw fruits and veggies, frozen fruits and veggies are amazing and very useful to have – put them in a smoothie or in your overnight oats.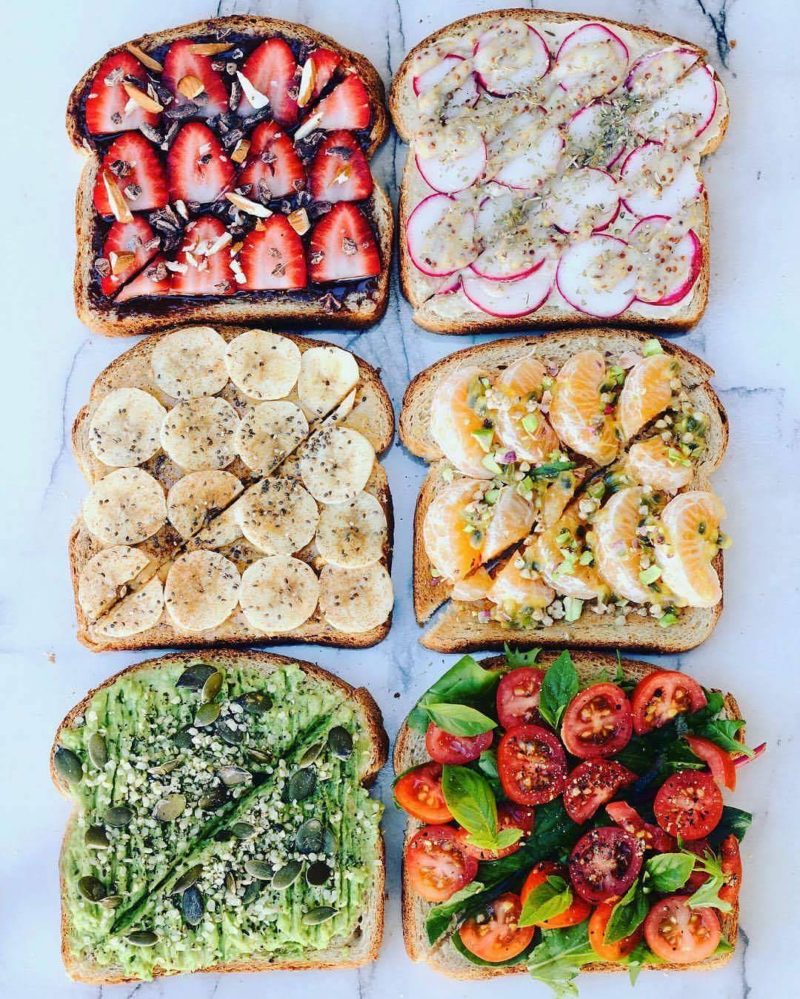 #2. Add seeds to your diet: chia seeds, hemp seeds, flax seeds, etc. We all recognize the names, but sometimes are afraid to use them. Mix them with some old fashion oats, dates and nut butter to make amazing homemade and healthy granola bars. Also add them to your morning yogurt, your smoothie, soup or salad. Still not convinced about the power of seeds or which one to choose? Here is a short list of a few that we like a lot and why they are great here.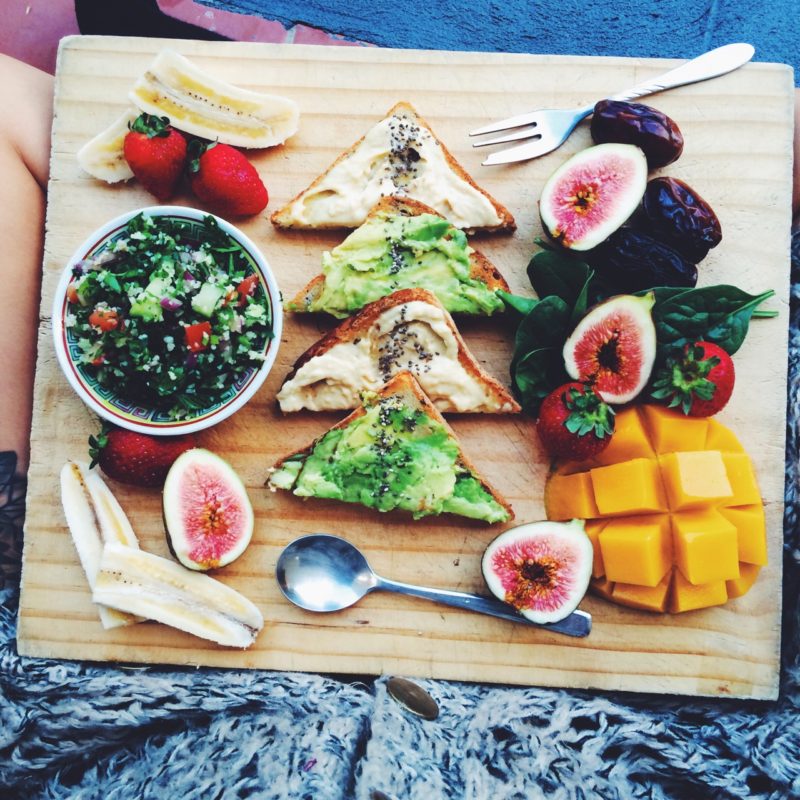 #3. Ditch processed foods: eat less of the processed snacks you always crave, such as cold cuts, commercial crackers and cookies, bagels and baguettes, etc. Of course, a French baguette sandwich tastes good, but a whole grain wrap is so much better (extra points if sprouted!)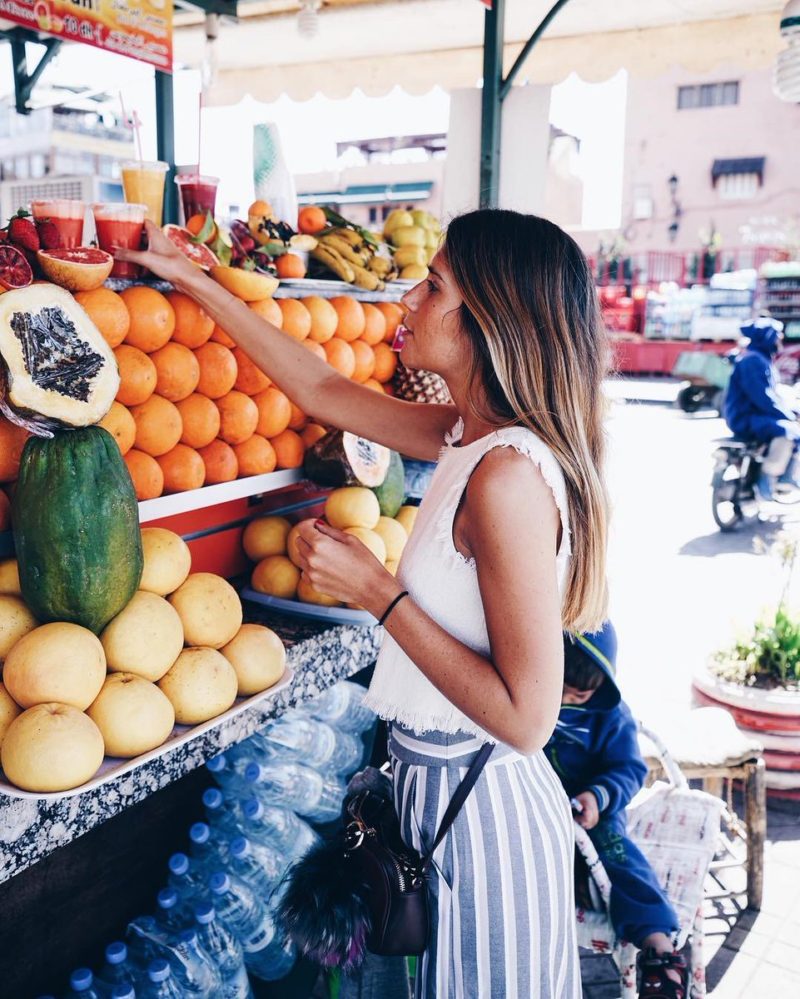 #4. Go for sprouted grains: We LOVE sprouted grains. They are easier to digest and full of benefits for our health. Don't know where to start? Ezekiel breads are amazing but can sometimes be quite expensive so you can simply look out for breads made out of sprouted grains – they can usually be found in the natural section of your grocery store. Read more on why sprouted grains are great here, here and here.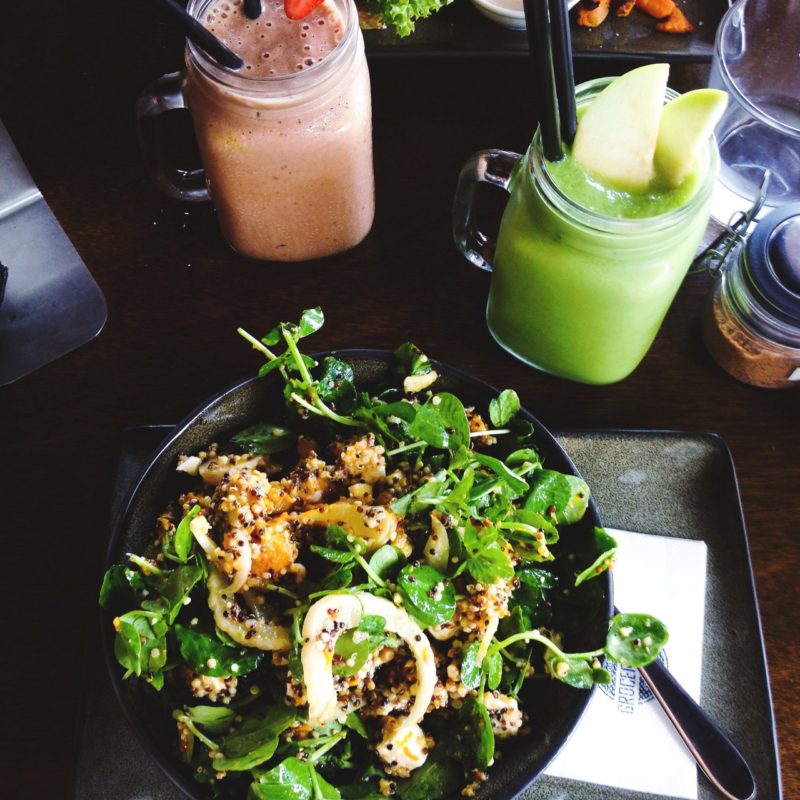 #5. Ditch the sweet & soft drinks when going out: Gin and tonic? Vodka and cranberry juice? No thanks! Ask for soda water instead of tonic and extra lime and cucumber. You will skip tons of refined sugar and carbs – not to mention you will feel better the next day. You can thank us later.
#6. Count on the ingredient list : when buying packaged food, forget about marketing or brand. Refer yourself to the ingredient list to make a choice, not to what is written in the front of the box. The shorter, the better, and above that, look for food with the least amount of refined ingredients.
#7 (BONUS – This one isn't related to food but we had to share it as it is vital to a healthier lifestyle!) Switch to clean beauty products = Try a natural beauty product once a month: whether it's a shampoo, body lotion, day cream, eyeshadow or a soap bar. Beauty products are filled with harmful chemicals and switching to natural beauty products truly makes a difference on your health. Read more here.
Adopting these everyday habits will certainly improve your general health and make you feel better. And remember… One little step at the time, as long as you don't stop improving!
Photos via Pinterest (if you know the source please share!)