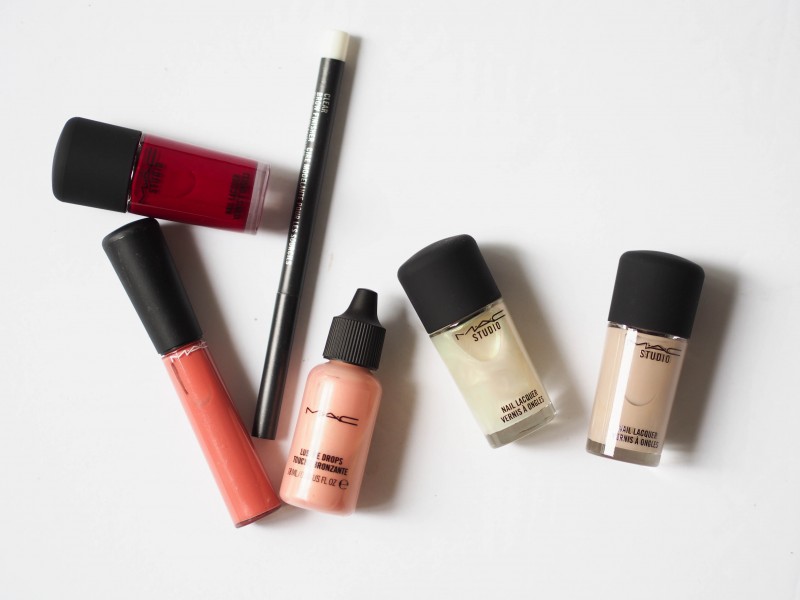 Don't we all just love MAC? The quality, the collaborations, the colours, the choices. I remember buying my first MAC product when I was 18, it was a blush. Best blush I ever had. Since then, the brand never failed me. Here are my top picks of the moment from this awesome cosmetic brand:
Those 3 nail polishes. The colours are simply amazeeee and the application is so easy (In Sour cherry, Quiet time and Green Pearl)
The Lustre Drops. Apply a few drops of it on your cheeks and you'll glow like a star. Or even more.
The clear brow finisher. Use it on your brows to define them. Its clear colour is perfect for a natural look.
The Gloss. The smell is wonderful (reminds me of cotton candy) and the color is ideal when you want to go for a natural look.
Photo: Je