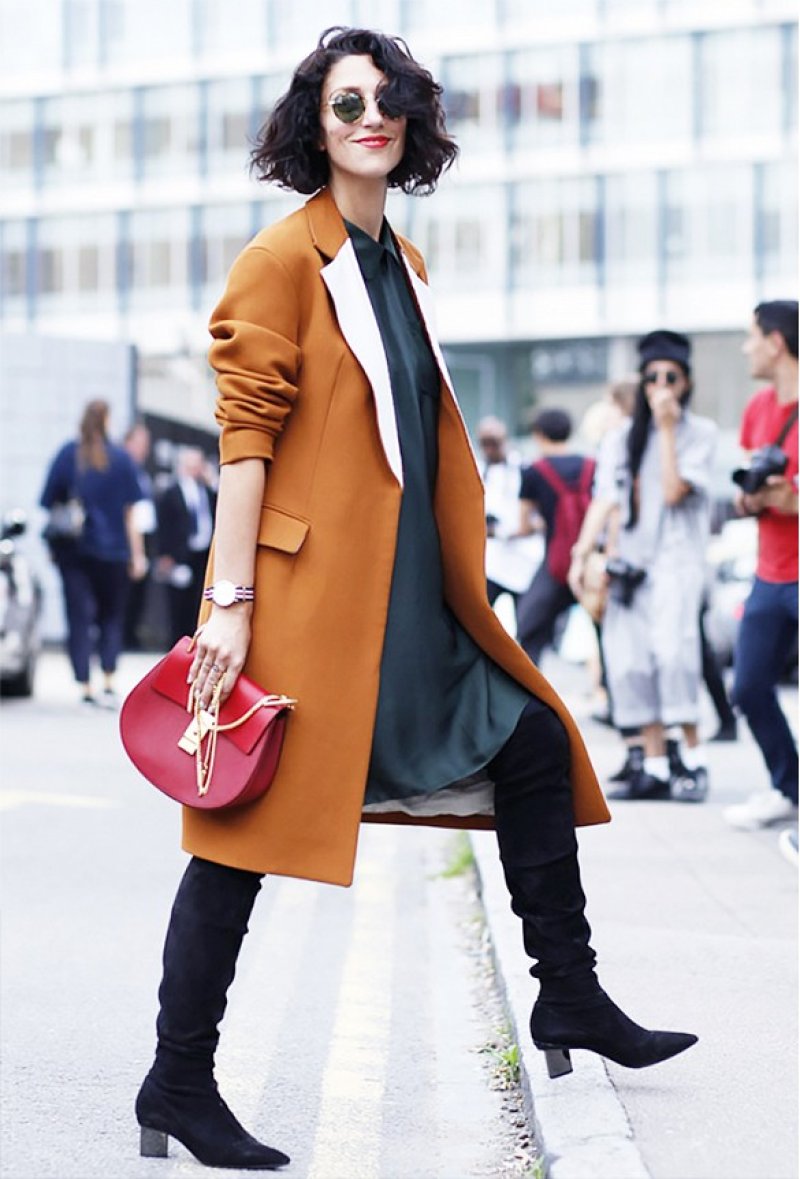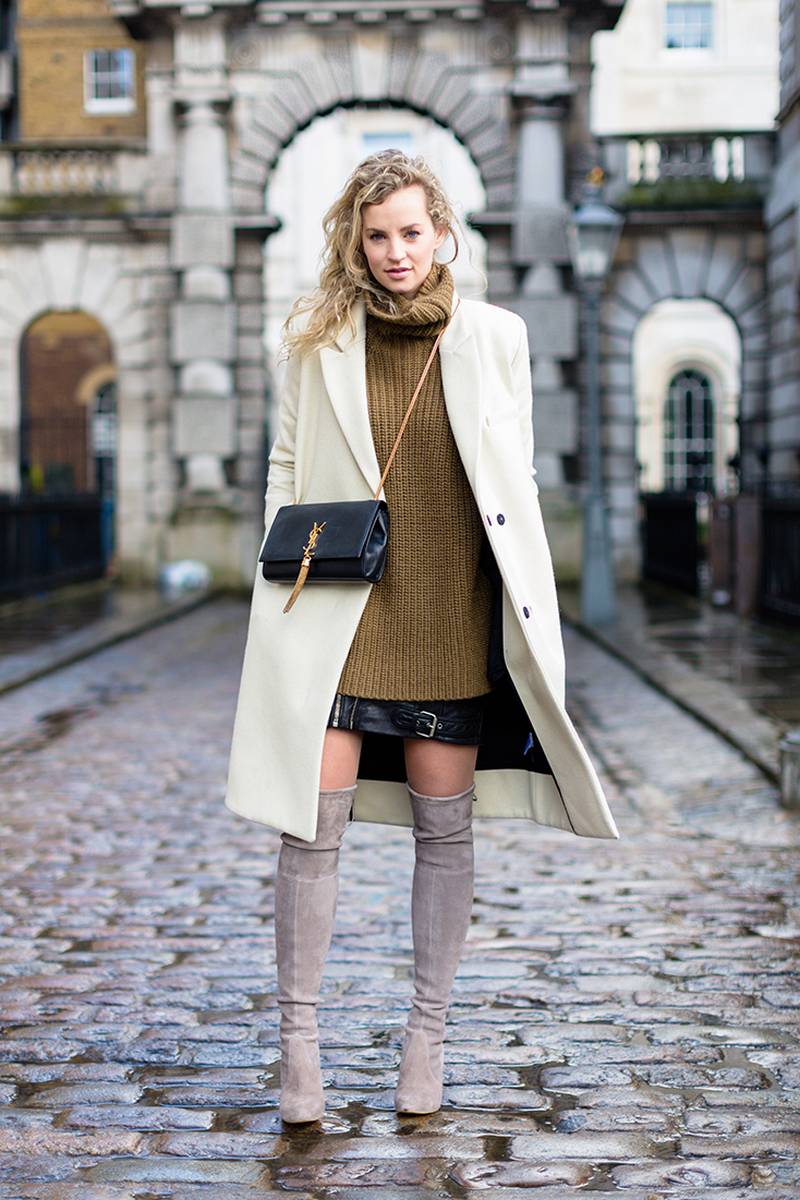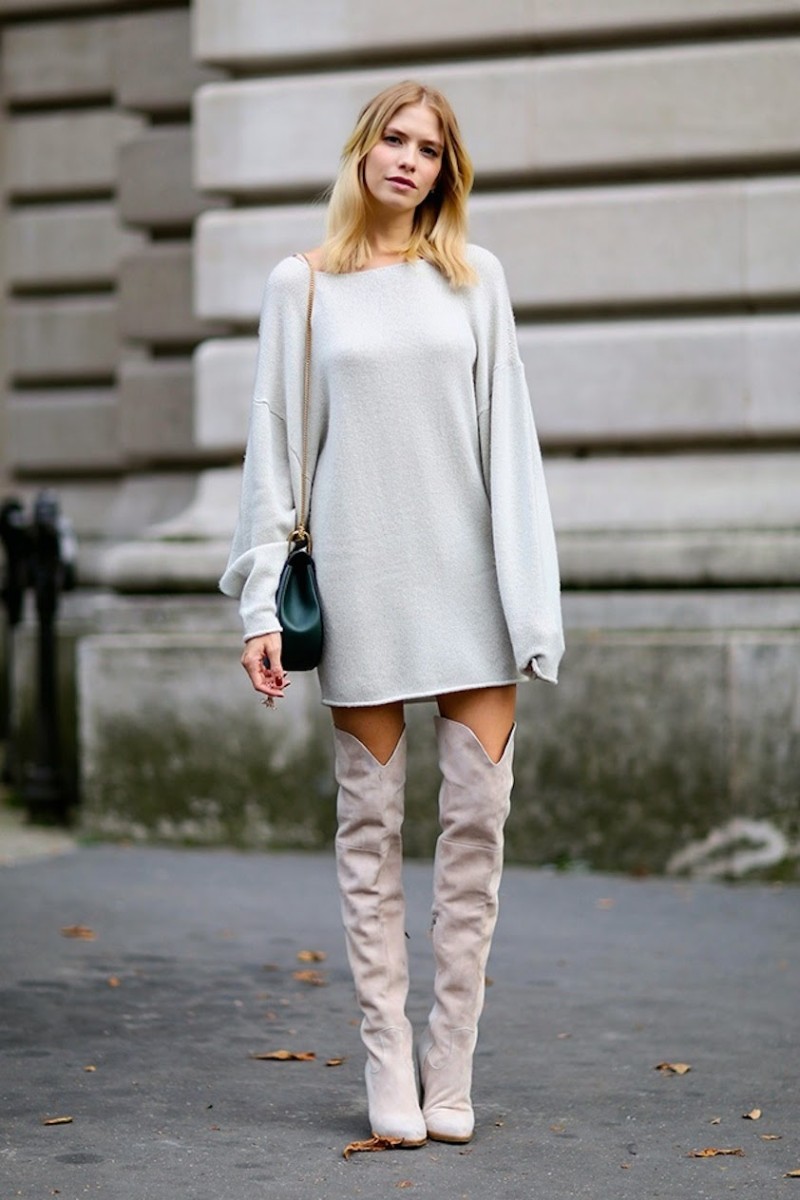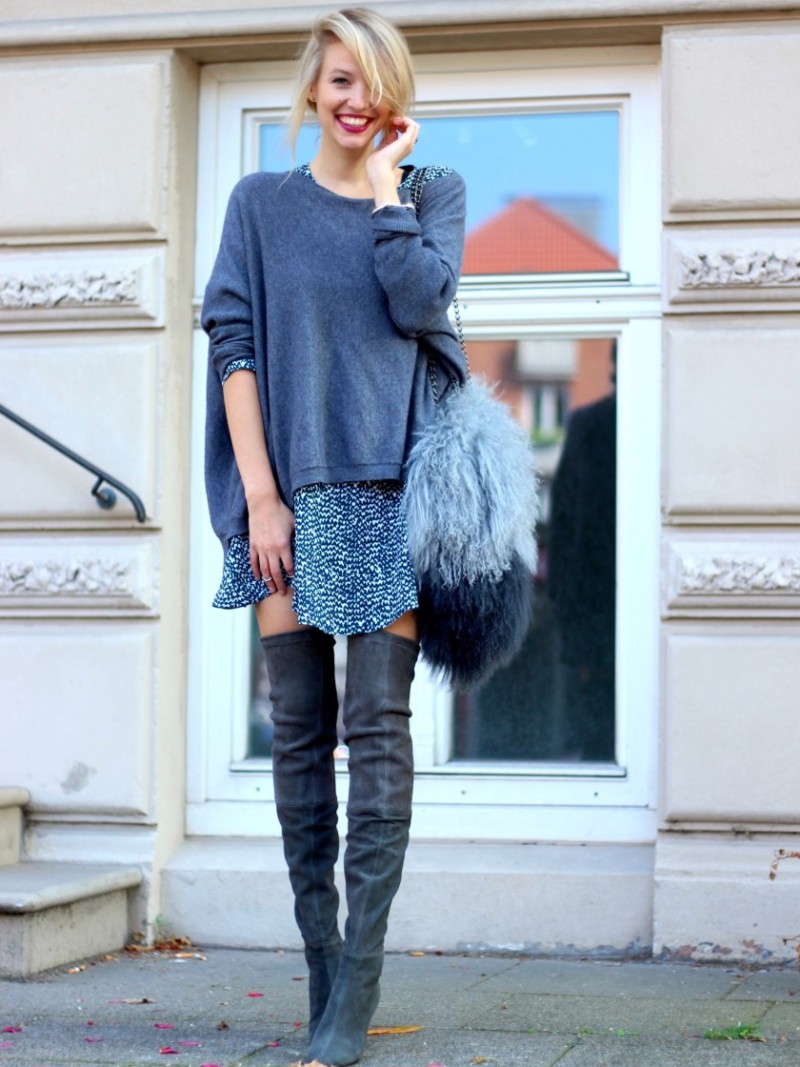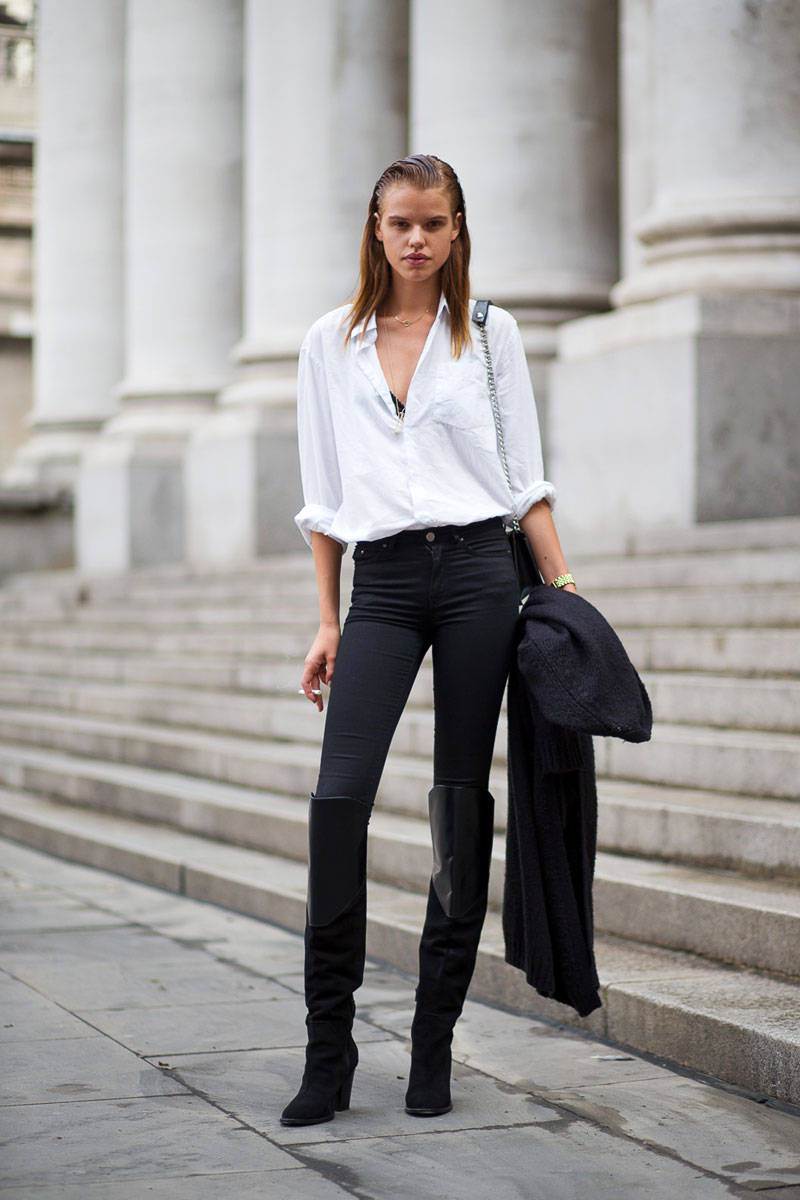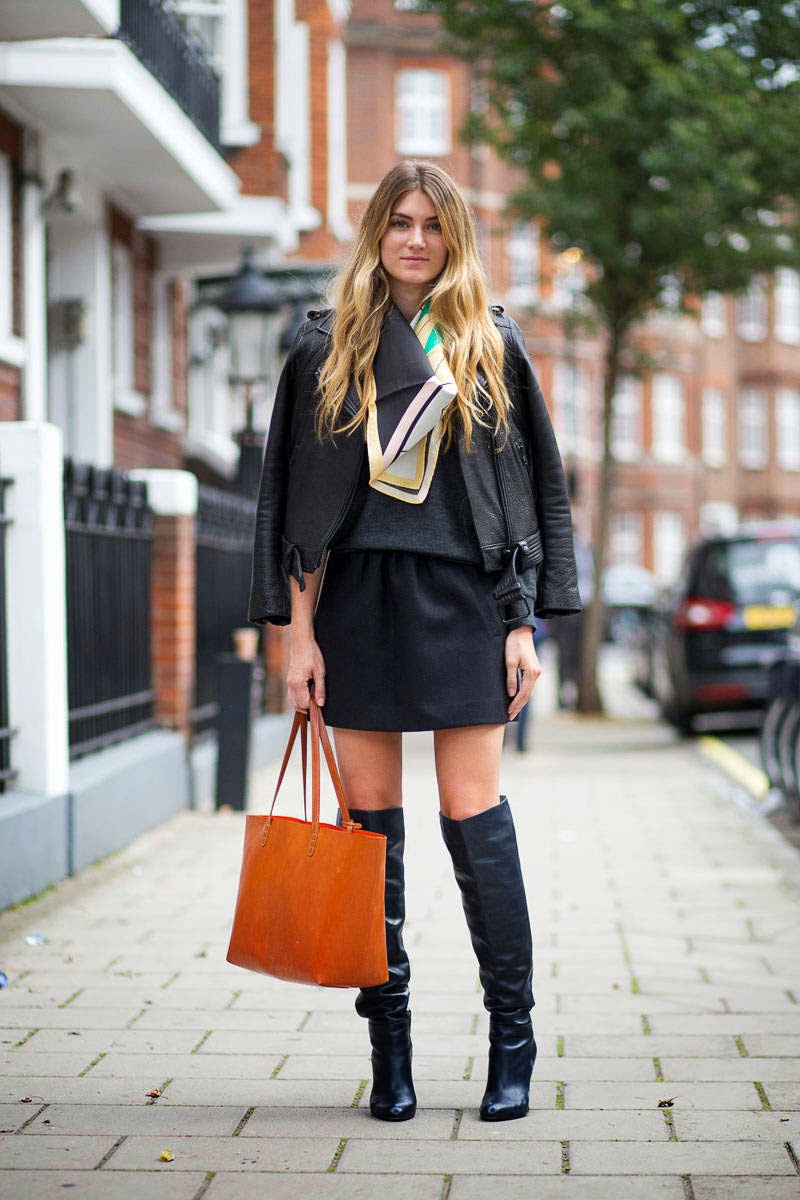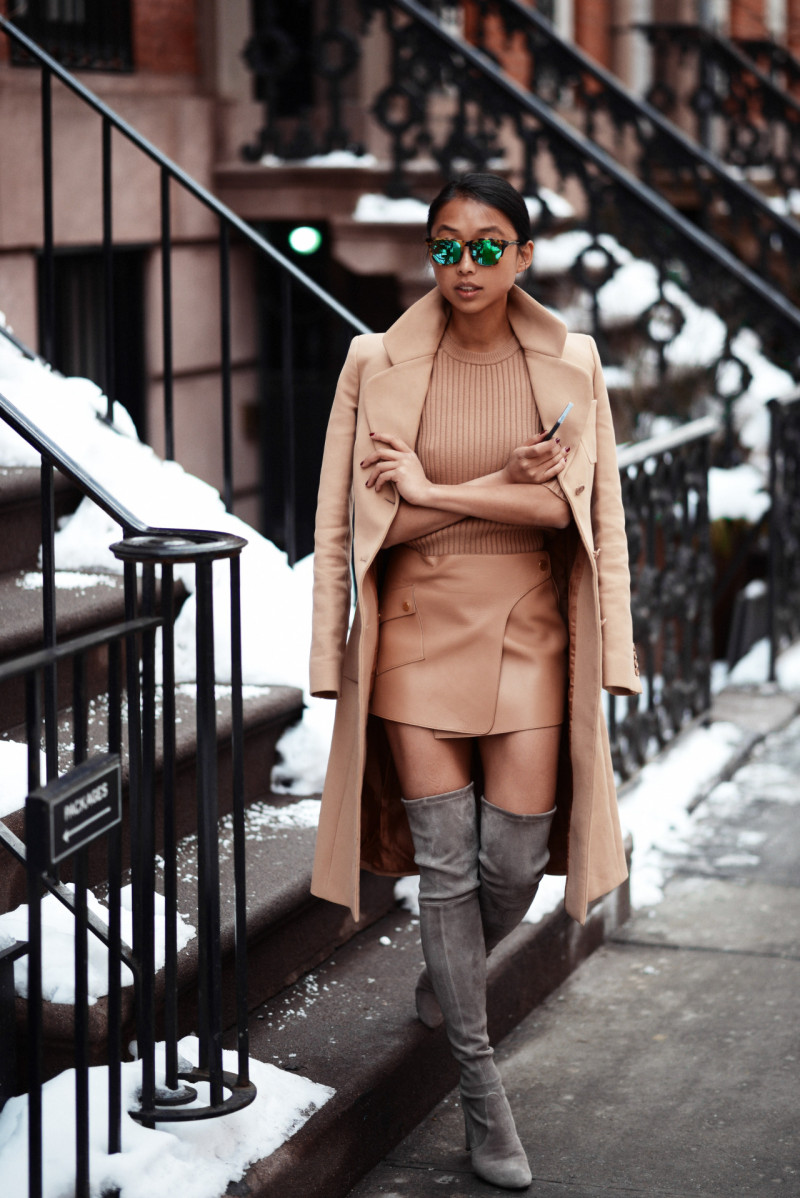 Fall is almost here, which also means boots season is on its way. Soon, it will be time to adapt your shoe game to the cold weather. This season, the sleek and chic over-the-knee boots will make your legs look endless and elongate your silhouette. To help you pull off this look, here are our favorite ways to style them:
A sweater dress paired with over-the-knee boots is the perfect duo. Comfortable and warm, this outfit will be your go to look this season.
Another great combination we love is a classic pair of jeans assorted with these high boots. These statement shoes will take a basic outfit to the next level by adding an edge and make a casual outfit seem fancier.
Inevitably, temperature will soon get colder so we suggest adding a long coat to your ensemble. This will result in a more structured outfit and intensify the lengthening effect of the boots.
Since it's a stylish way to stay warm and mix your favorite pieces, layering is always a strong trend during Fall. Good news: it will also look super good with over-the-knee boots.
Looking for a daring look? Style your boots with a short skirt, it will instantly add an edge to your ensemble. If you are not about this bold pairing, you can easily adapt it by simply wearing a longer skirt. It will look as good as a shorter one, but appear more casual.
So, do you agree with us:  higher the better?
Images: Who What Wear