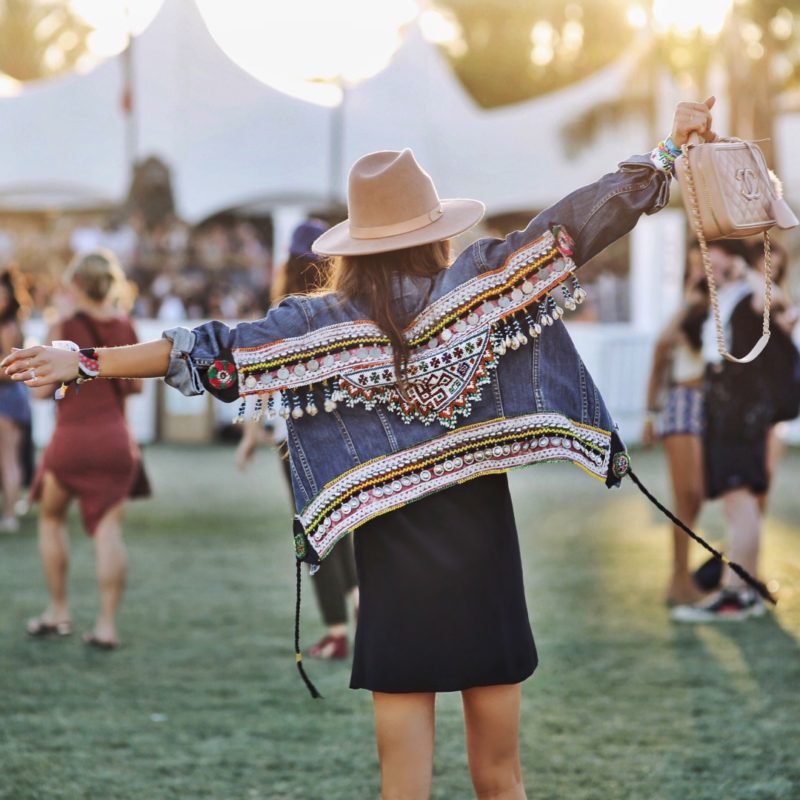 The Montreal festival we've all been waiting for (sorry, just for laughs) is right around the corner and we couldn't be more excited. As a major live music fan, I make sure I attend every year and make the most of these 3 wonderful but oh-so-tireing days. After a few years of getting to Ile Jean-Drapeau as a non-VIP, I developed a few tactics that I decided to share with you guys. Some might appear obvious to you, but I am displaying them because I've experienced/seen my friends do most of these mistakes already. Takes notes.
1. No sandals
I remember once at a music festival, one of my great friend decided she was going to wear those cute, slim sandals that she got for the occasion. Then, summer weather being unpredictable, a huge storm hit the festival site and the whole ground transformed into quicksand. I wore Docs for the occasion, so I was good, but her very cute-unpractical sandals got eaten by the ground and she never saw them again. Plus, she had to walk barefoot for the rest of the day on a wet, muddy floor. Not her best experience.
2. Ponchos and wipes are your best friend
I know, ponchos are not the most fashionable thing, but I've never been to a Osheaga weekend that wasn't hit by some sort of intense rain. It is easy to carry in your backpack and to put on if anything occurs. As for wipes, I don't want to get into details too much, but at the end of the day, you might need them for bathroom purposes or just to get your hands clean to eat your fish tacos.
3. Don't try to use your cellphone to meet up with friends
Service is pretty much dead during a music festival, because everyone is using their phone next to you for different purposes: Snapchat, Instagram, a quick call. This results into service being inexistent and you trying to send this text to your friend in the VIP more than 7 times without any results. Try to schedule meet ups at the beginning of the day before your get there or, in my opinion, don't try at all because you will end up playing the waiting games near the bathroom instead of seing Flume in action. If you see multiple friends, amazing, if you don't, you'll see them after for a drink.
4. Don't wait last minute to go to the bathroom
How many times have I done this? You drink 2-3 beers, wait for the end of your favourite live show to end, then you consider going to the bathroom to wait in line. DON'T! Plan your bathroom stops, because lines are long and your bladder, not that resistant.
5. Plan your schedule
Of course, you attend the event to Instagram, dance and hang out with friends, but the main reason you are there is for the music. Head over to Osheaga's website and organize your days, which band you want to see and where they are playing. If you have a good schedule, you won't miss on anything and this aspect won't stress you out when you get there.
Bonus: Buy metro tickets in advance. A smart move that saves your lots of time.
Enjoy your Osheaga and come and say hi if you spot me in the crowd!
Photos via BlankItinerary