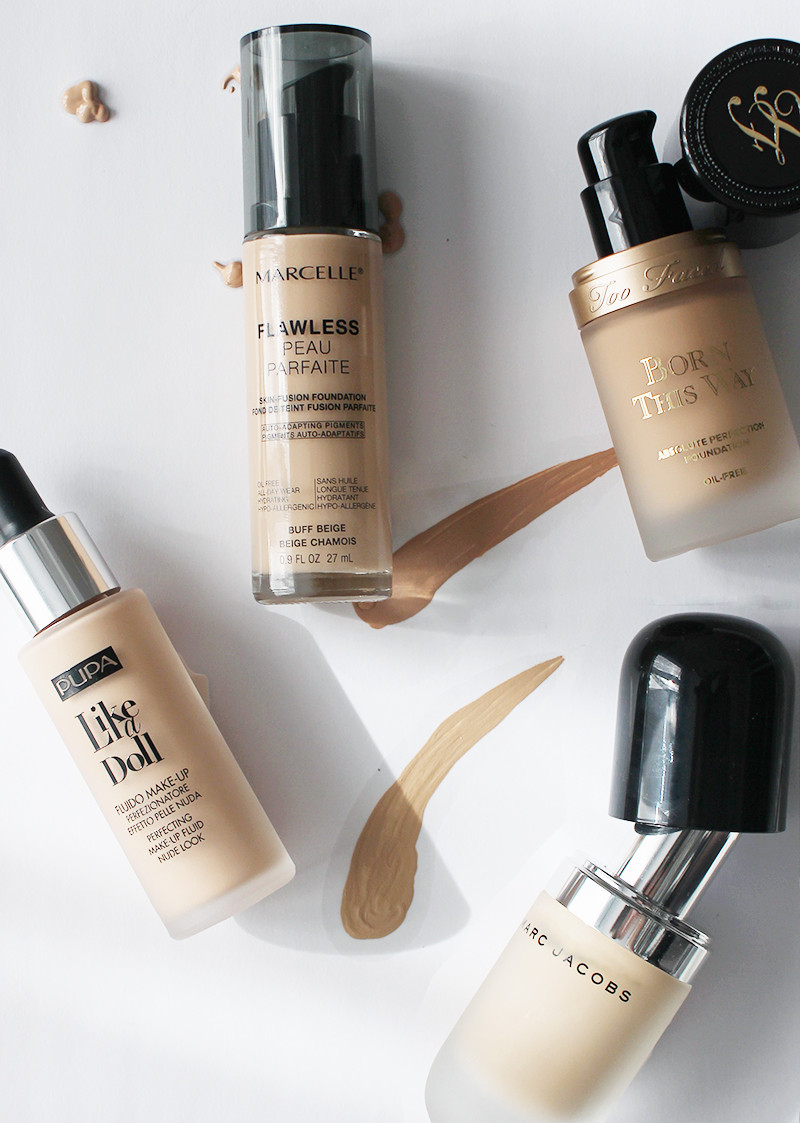 We've been cosmetic junkies since we could reach out for our mom's trays on the bathroom vanity. We have forever been in search for the BEST of every cosmetic product out there, but we will no longer be looking for the perfect foundation. We picked out 4, and here's what we love the most about each of them.
Pupa – Like a doll perfecting make-up fluid: The formula disappears the second you start blending and leaves behind smooth, luminous skin with a fresh smell.
Marcelle – Flawless skin- fusion foundation: Auto-adapting pigments obscure every imperfection making your skin look flawless.
Marc Jacobs – Re(marc)able eliminates shine all without suffocating pores or settling into them, almost as if you were using a powder. Dry to normal skin can benefit of its moist feeling.
Too Faced – Born this way Absolute perfection foundation – A little goes a long way! Put only a few dots, blend with fingertips and buff with a brush. It's also infused with coconut water to hydrate dry skin.
Why one is your ultimate favourite?