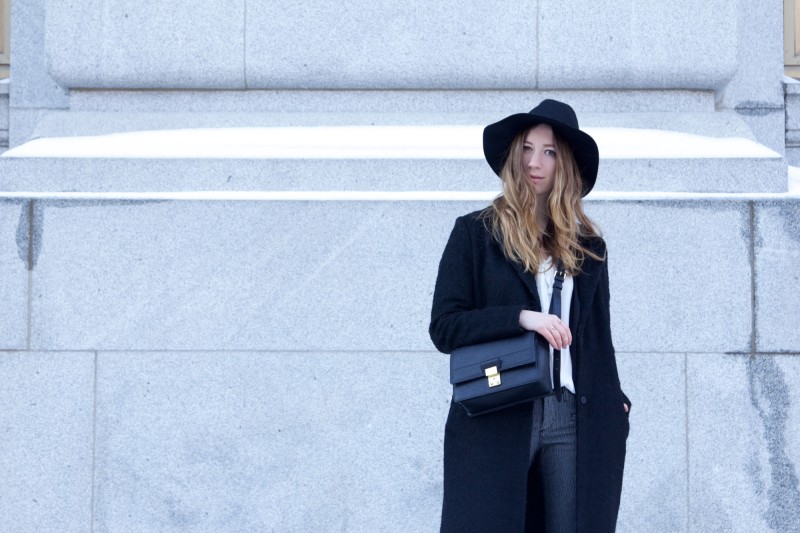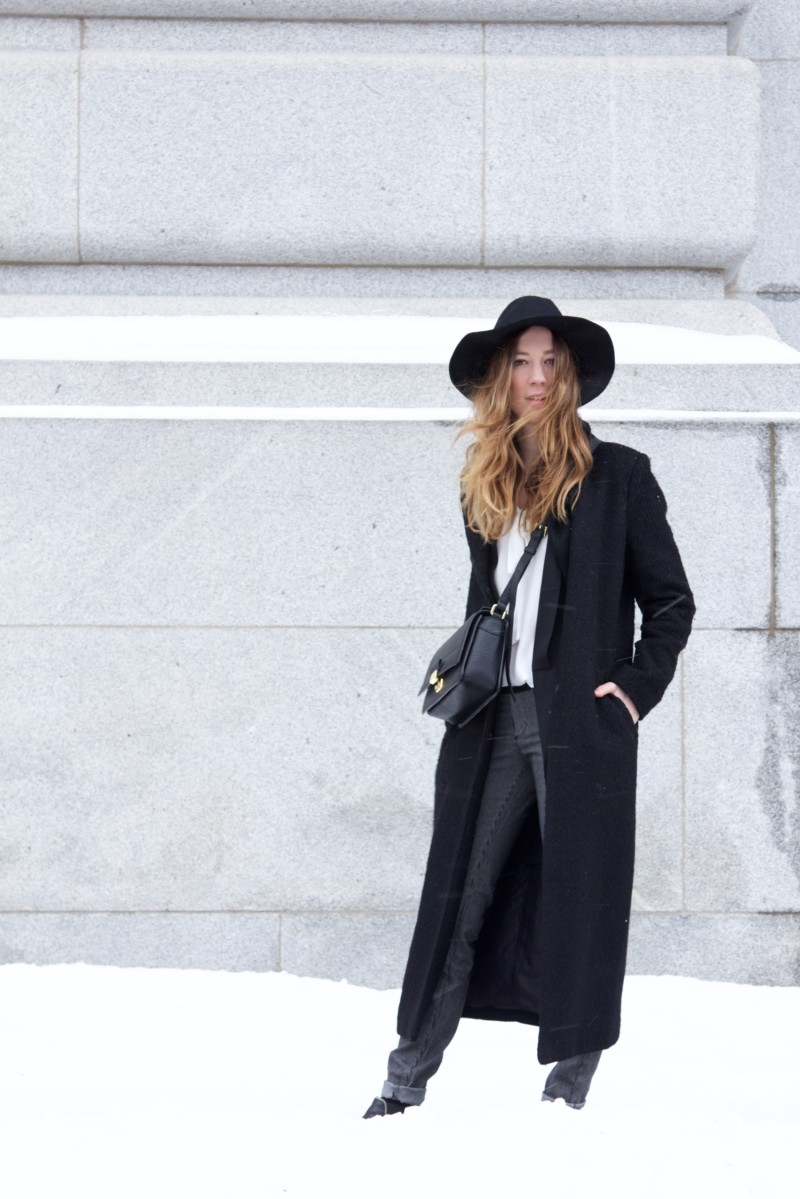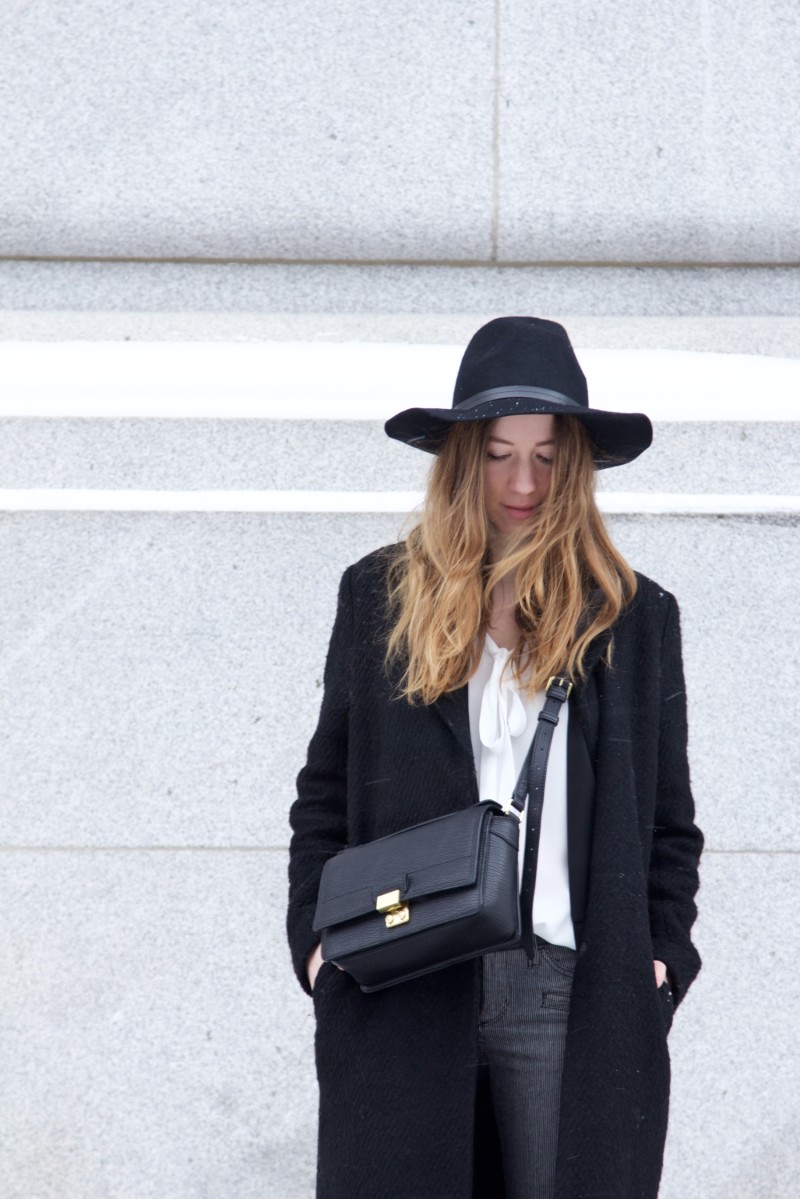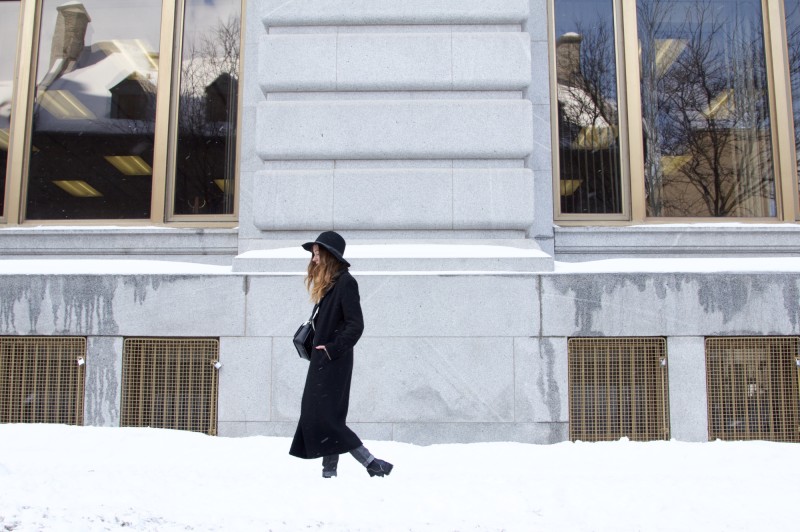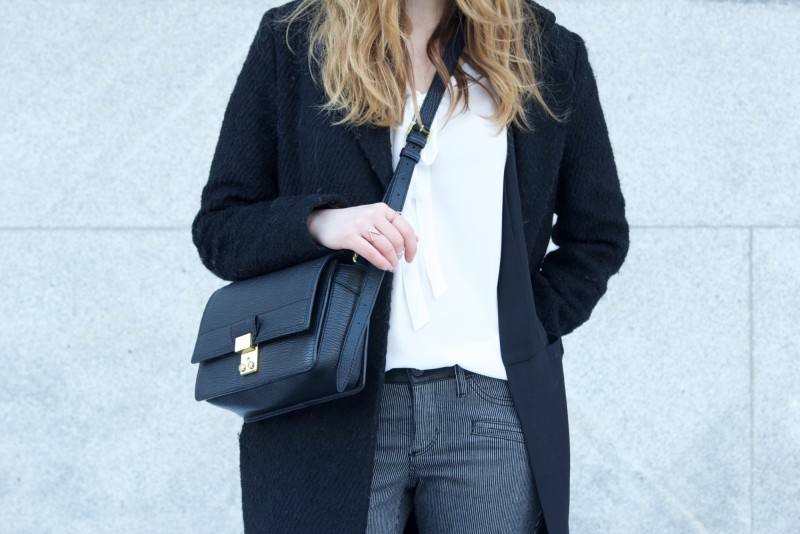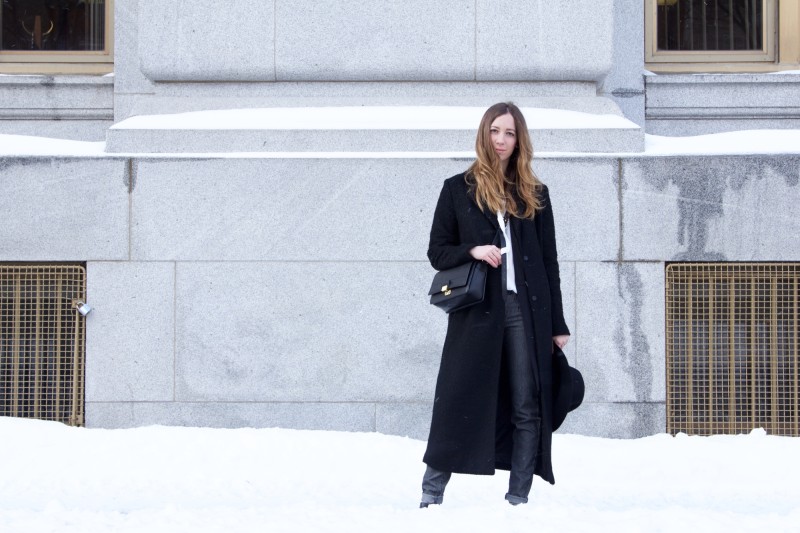 It's been awhile since we started the 1 piece 10 styles challenge with Smart Set and lots have happened since then. You've seen different vibes, pieces and sceneries through all 10 canadian bloggers that were doing this challenge. This month, we had to style those jeans and once again, I am surprised how we all managed to create different outfits with them.
I wore my usual black coat with them, hope you are not too tired of it. Do not worry, it is probably the last time you'll see it this Winter, because Spring is coming! I decided to keep the rest of the outfit casual, since I am not too much of a high heels girl. Black and white is also my go-to colours (or non-colours) for this season.
Outfit details: White top, jeans, blazer & hat from Smart set.
Pictures: Versepasi
Do not forget to take a look at the other girls outfits, which are awesome, by the way. My personal fave of the month? Vanessa, with the cozy scarf.