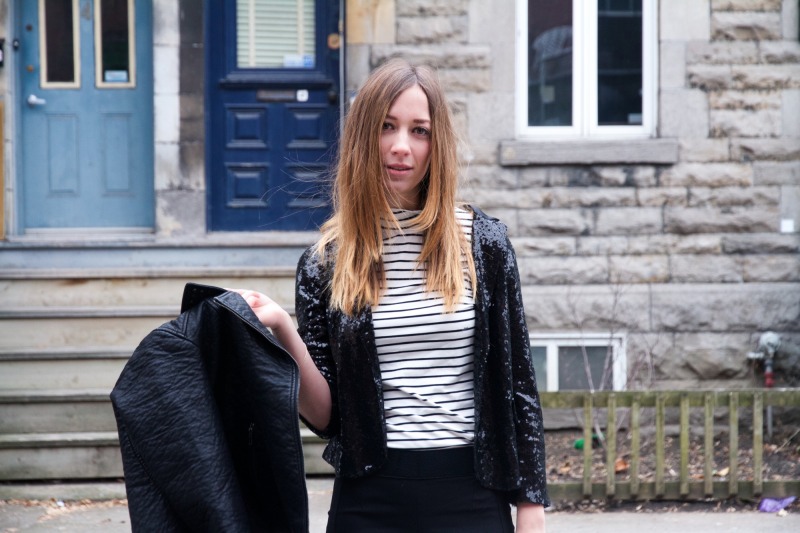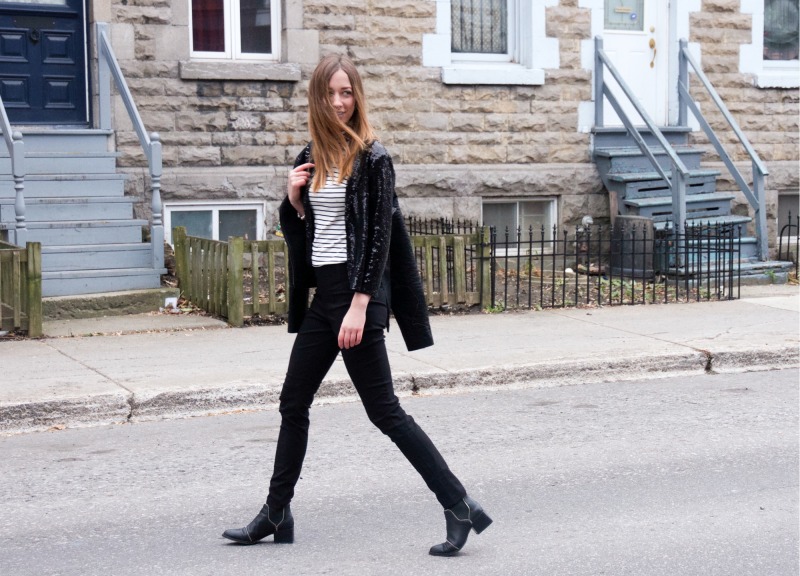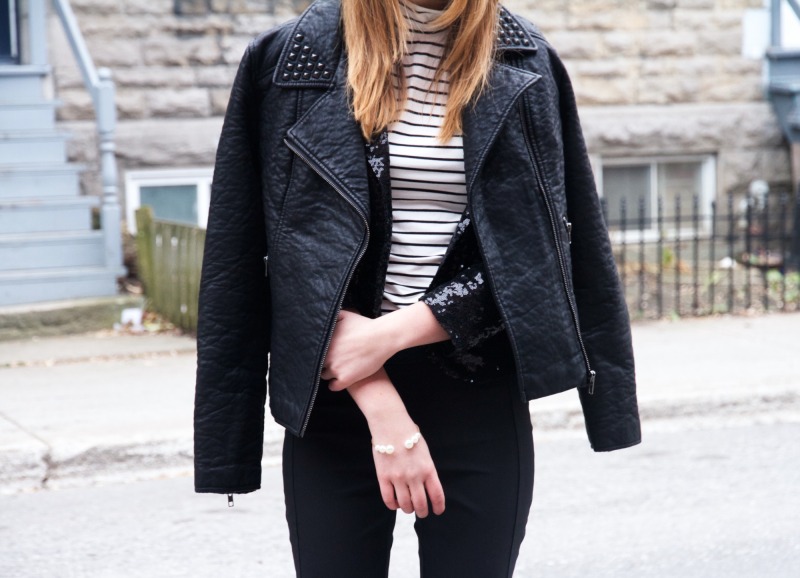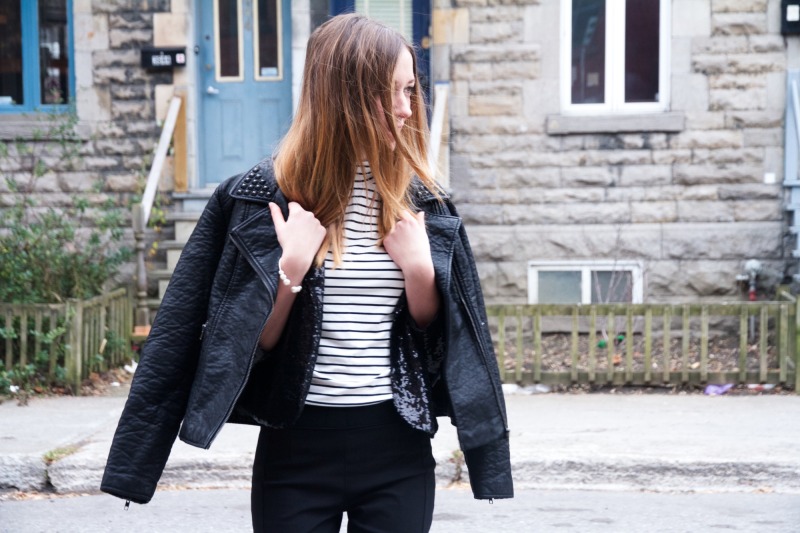 Sequins, glitters, sparkles. This month challenge was to style this Smart Set sequin blazer, just in time for the holidays. As per usual, I dressed mine down, because I am a fan of mixing super chic with casual. I layered mine with a thin turtleneck (the must have of the season) and a leather jacket, to add a little toughness. Some of the other girls when for a more dressed up look and it looks super great too. The skinnies that I am wearing on these pics are actually some great high waisted pants that are perfect for work. They represent a mix between the skinny jeans and the dress-up pants.
What about you guys, how are you dressing up (or down) your sequins for the holidays?
Outfit deets: Pants, Leather jacket, turtleneck, bracelet and blazer from Smart Set.
Pictures: Sarah Babineau (edited by me)
Don't forget to look at the other girls outfits! We all went for a black and white mix, very interesting coincidence!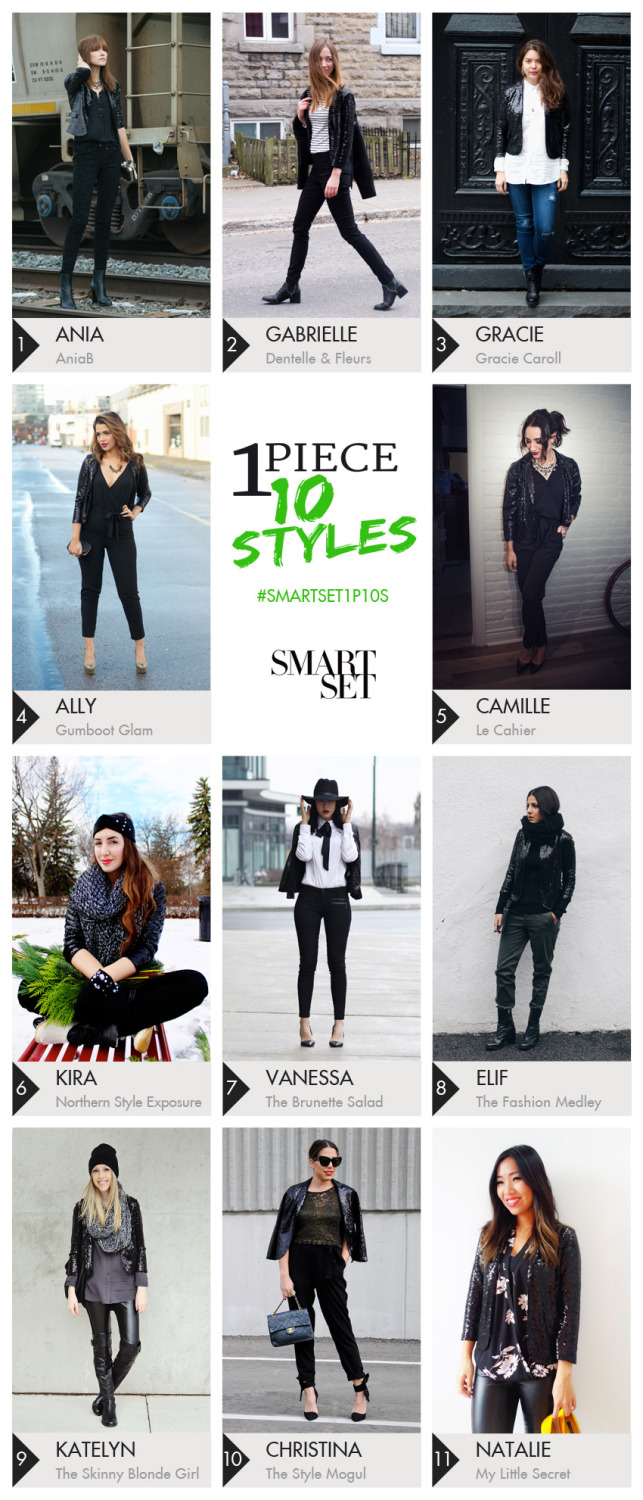 1. Ania B 2. Me 3.Gracie Carroll 4. Gumboot Glam 5. The Booklet 6. Northern Style 7. The Brunette Salad 8. The Fashion Medley 9. The Skinny blond Girl 10. The style Mogul 11. My little Secret