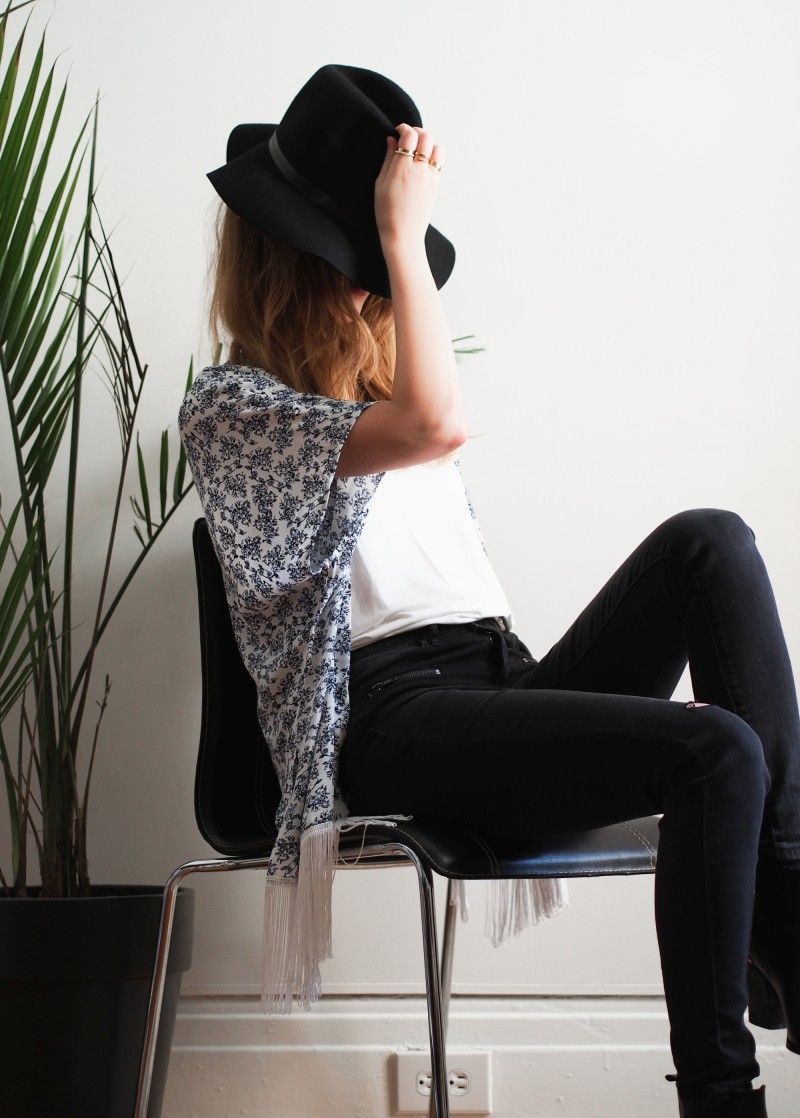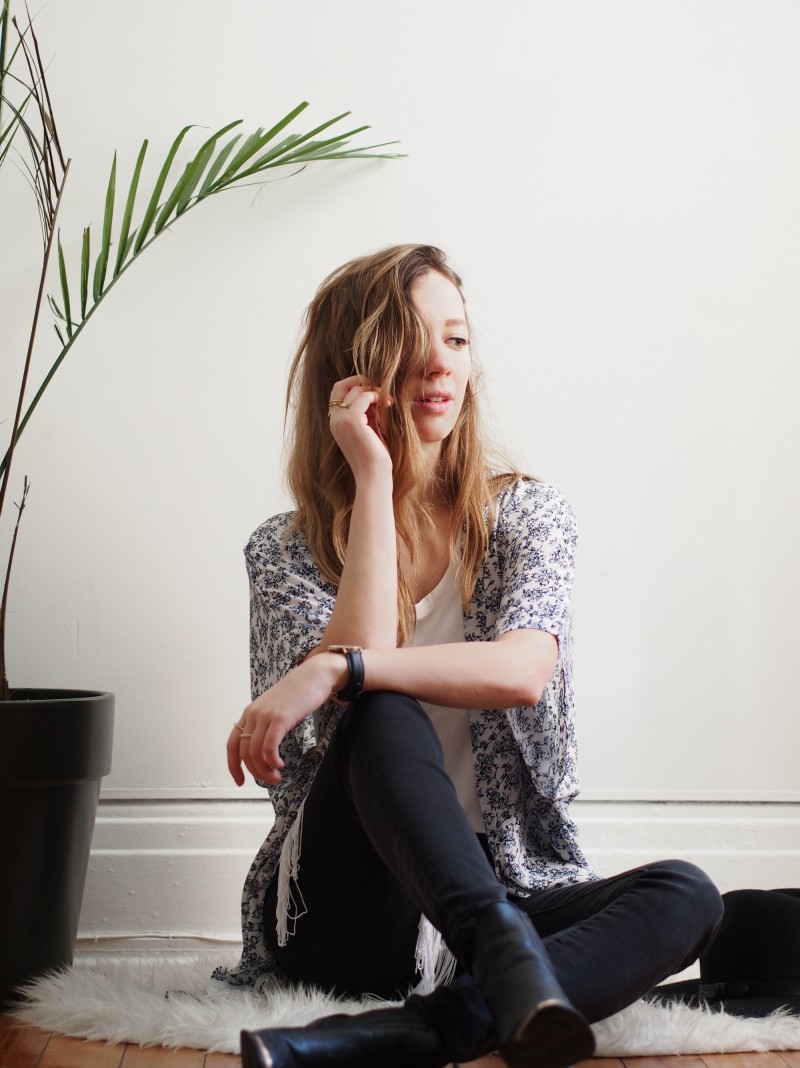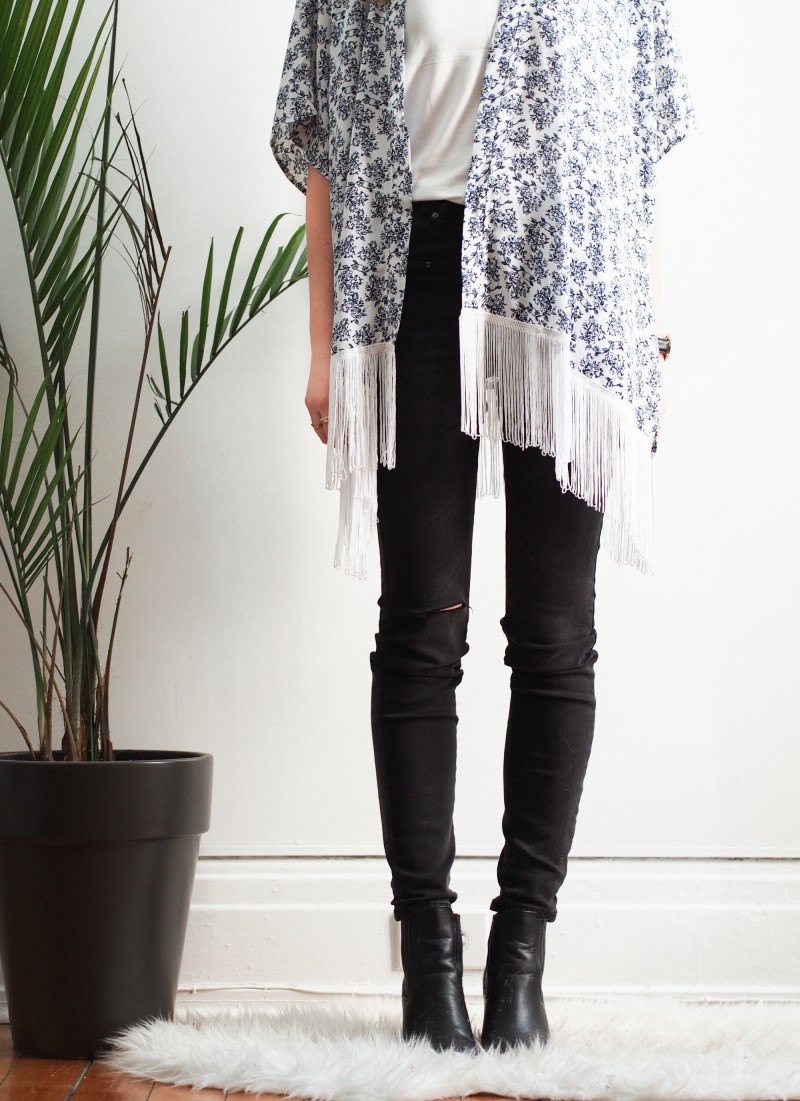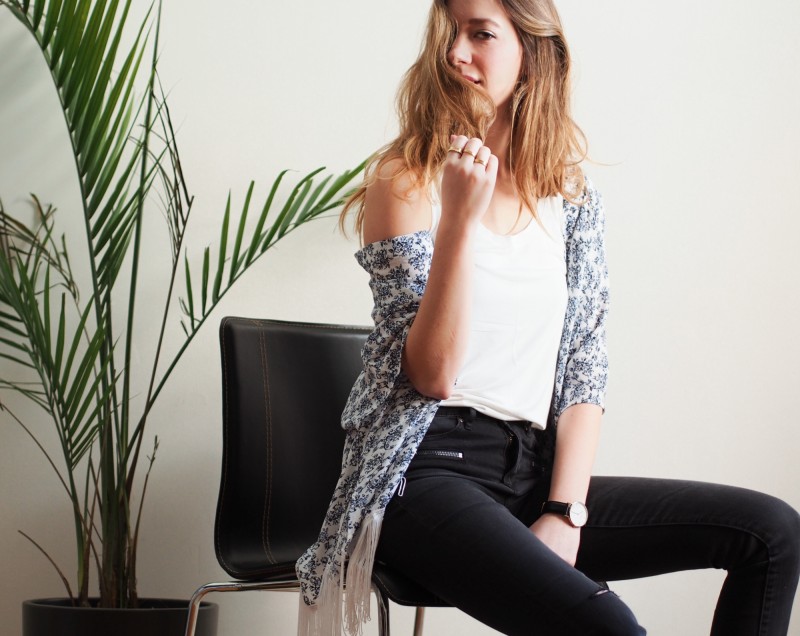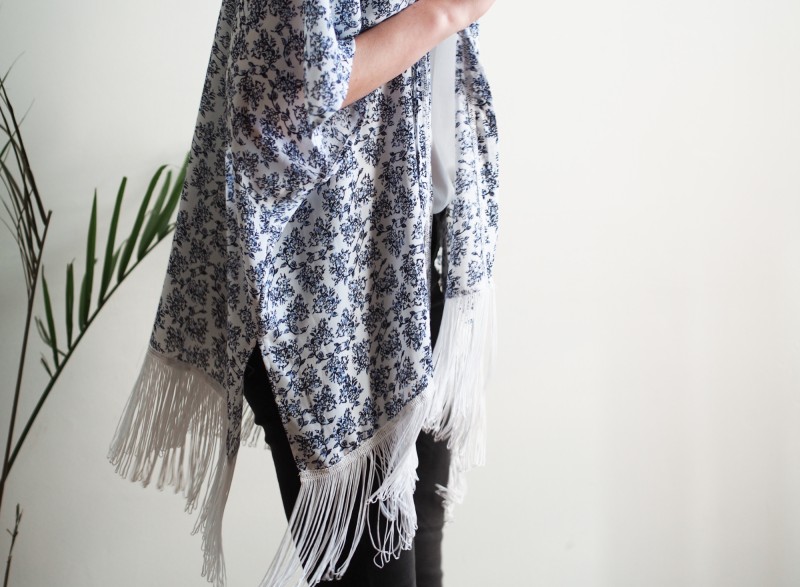 This month challenge with Smart Set was to style this very spring-ish Kimono. Of course, Montreal does not look like it is Spring (was it ever warm here?) so it was one real challenge for me. I decided to shoot the Kimono inside, since it would be hard for you to see it under my warm-furry coat (-35 does not call for bare arms).
I went in stores to find those amazing high-waisted jeans, ripped on one knee. They are the perfect gray colour and I thought they would fit nicely with the Kimono.
As you can see, this month piece inspired us all differently, from the dungarees to the couch lounging/tea holding. My favourite is by far Ania, this girl is way too stylish and her photos are amazing!
Want to know more about the Smart Set challenge? Head over to the first 1p10style post!
Outfit details: Kimono, hat, jeans and tank top from Smart Set.