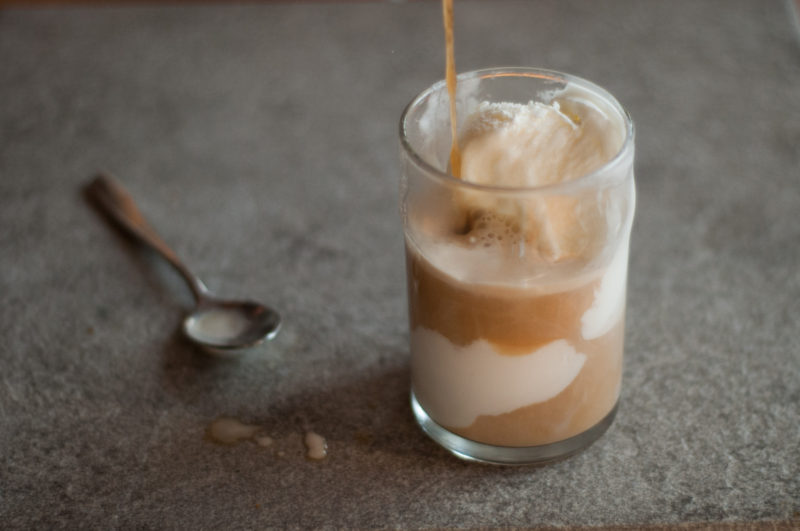 Everybody knows that moving season wouldn't be the same without pizza and beer. But after long hours of unpacking and decorating, we're pretty sure you will want something sweet and refreshing. This three ingredients dessert will be the perfect treat to have between coats of paint!
Cold brew Affogato
Yield: Makes 2 portions
Ingredients
1 cup vanilla ice cream (Coaticook is our favorite)
1/2 cup cold brew coffee (Café Névé makes the best)
2 tablespoons Bourbon
Instructions
Place 1/2 cup scoop of ice cream in two bowls.
In a small pitcher, combine coffee and Bourbon and stir.
Pour 1/4 cup of this mixture in each bowl and serve immediately.
Enjoy and get back to work!