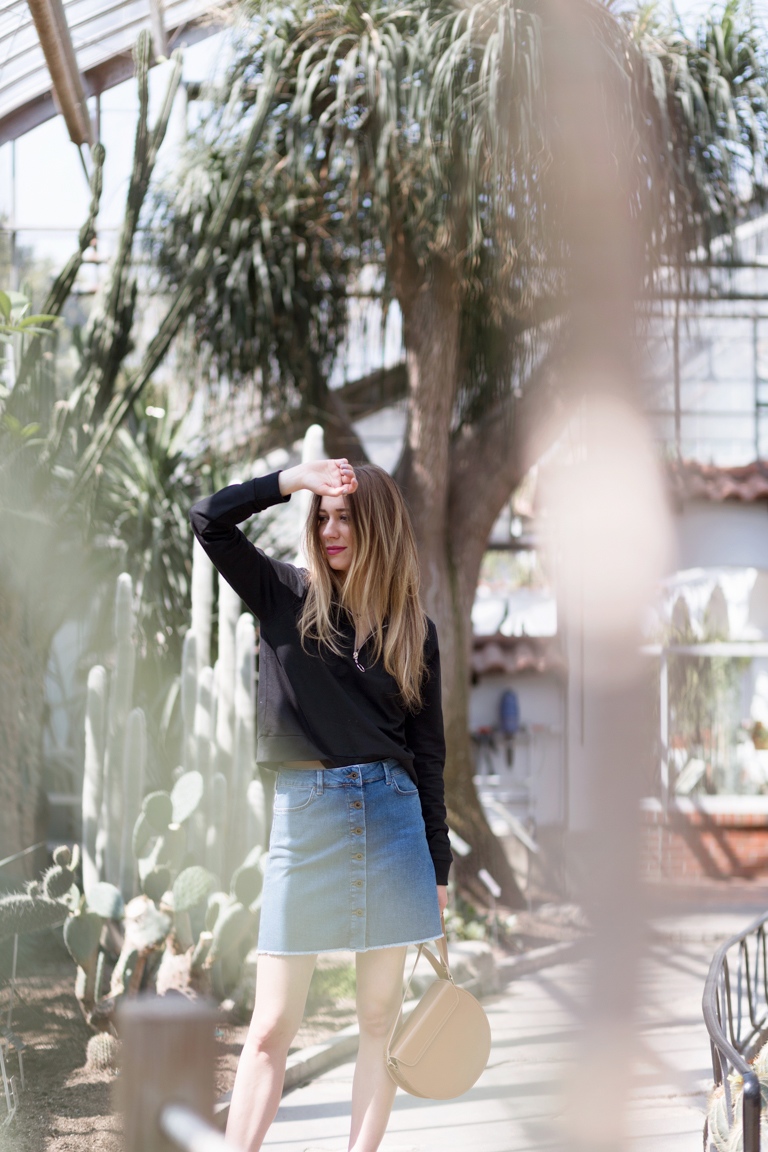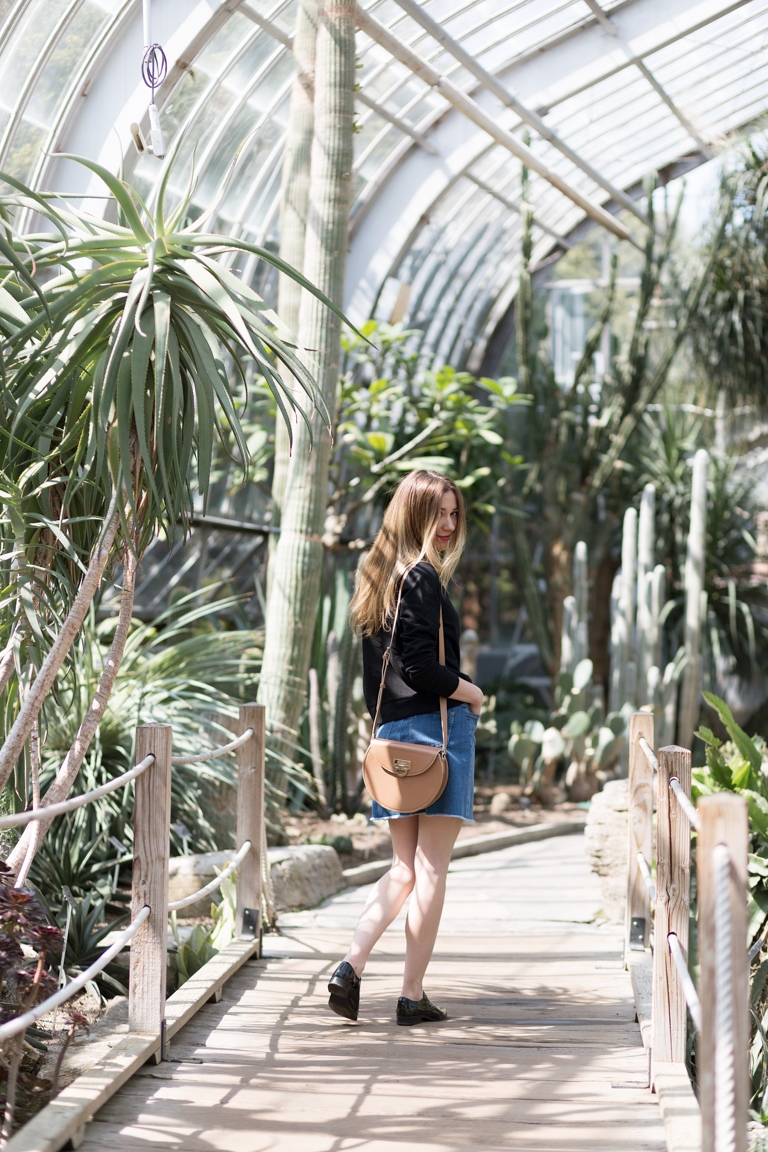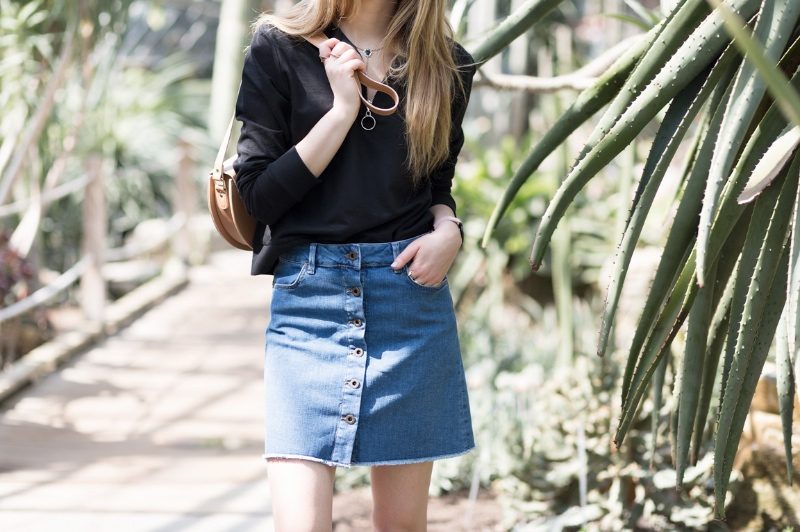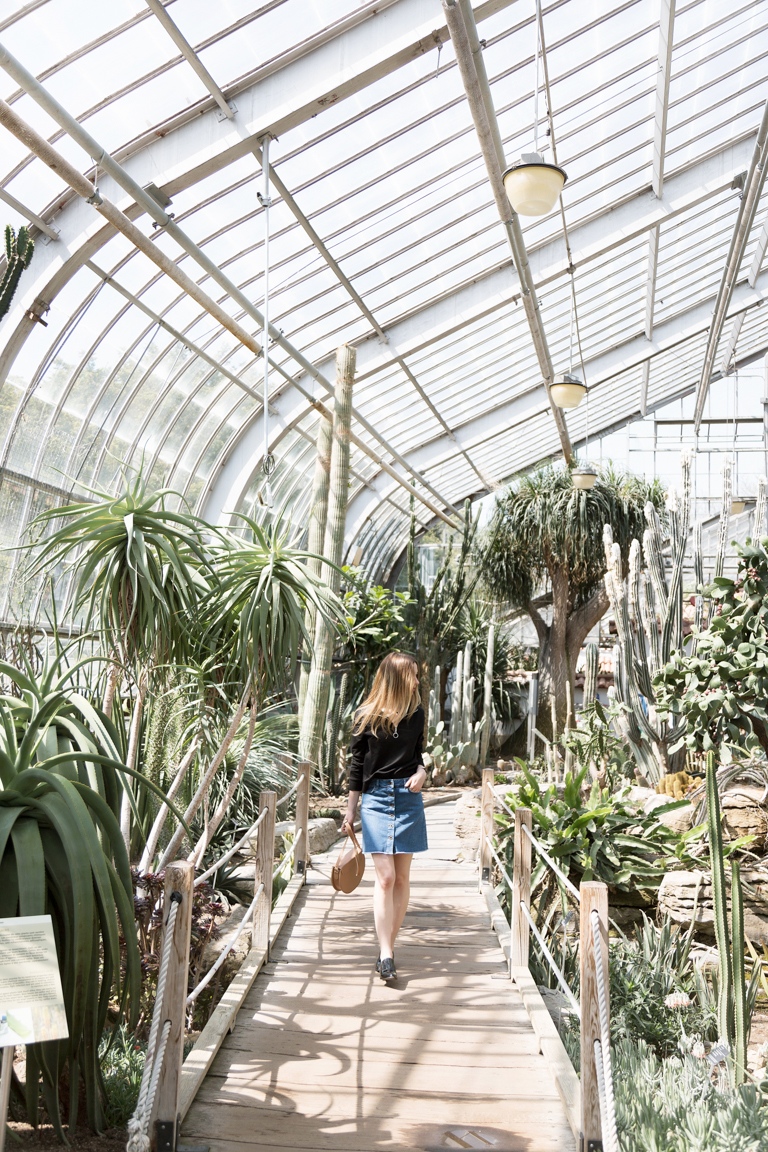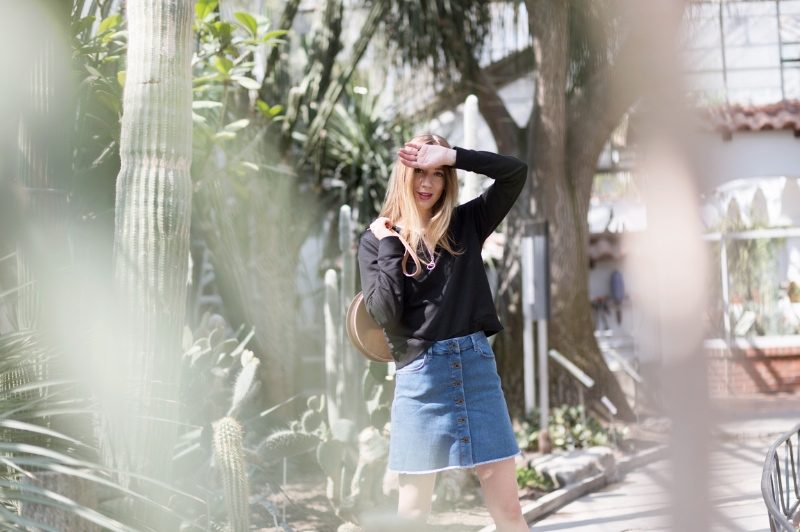 After six + years of shooting outfits and sharing them here, finding new places to snap my latest buys can become quite a struggle. Photography is a big part of Dentelle+Fleurs and I feel like always posing in front of a white wall would become a little dull for you (and for me).
I always try to discover new spots and get the most out of my city (and other cities I visit) to create great images for the website. Colourful Walls, Chinatown, Greenhouses, Oldport, those places make every outfit stand out in a different way. Changing scenery can bring what you are wearing to a whole other level.
This denim skirt and flats combo is quite simple but perfect for a day of exploring great spaces. While waiting for my next LA gateway (August!), I am pretending I am at the Getty Center, enjoying the heat.
Mavi skirt. Na-kd top. Spartina449 bag. Cartel shoes.
Photos: Sarah Emily Gelais