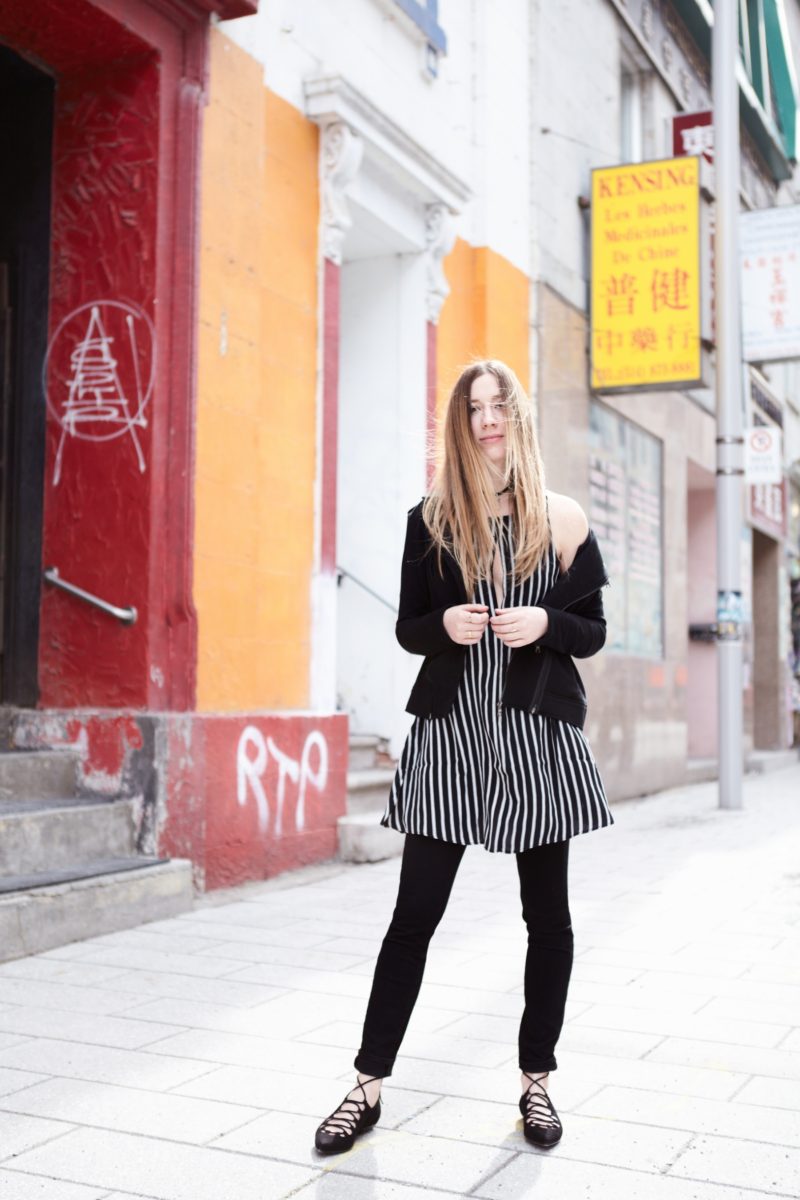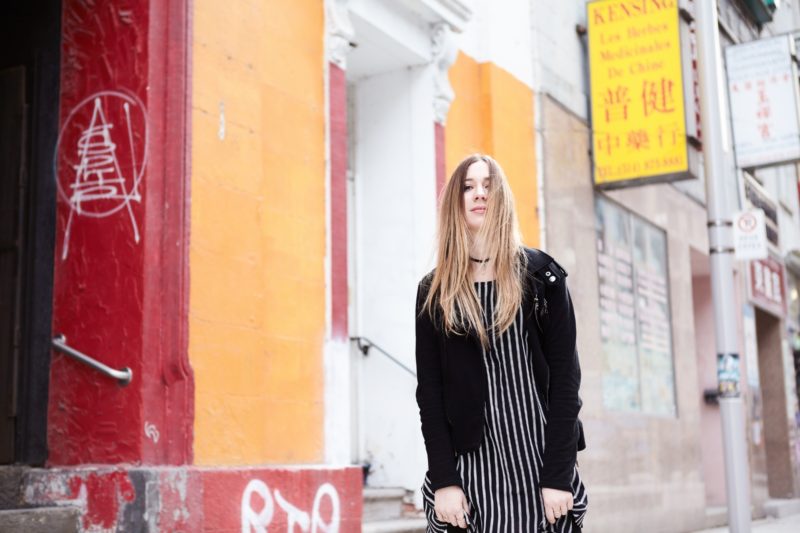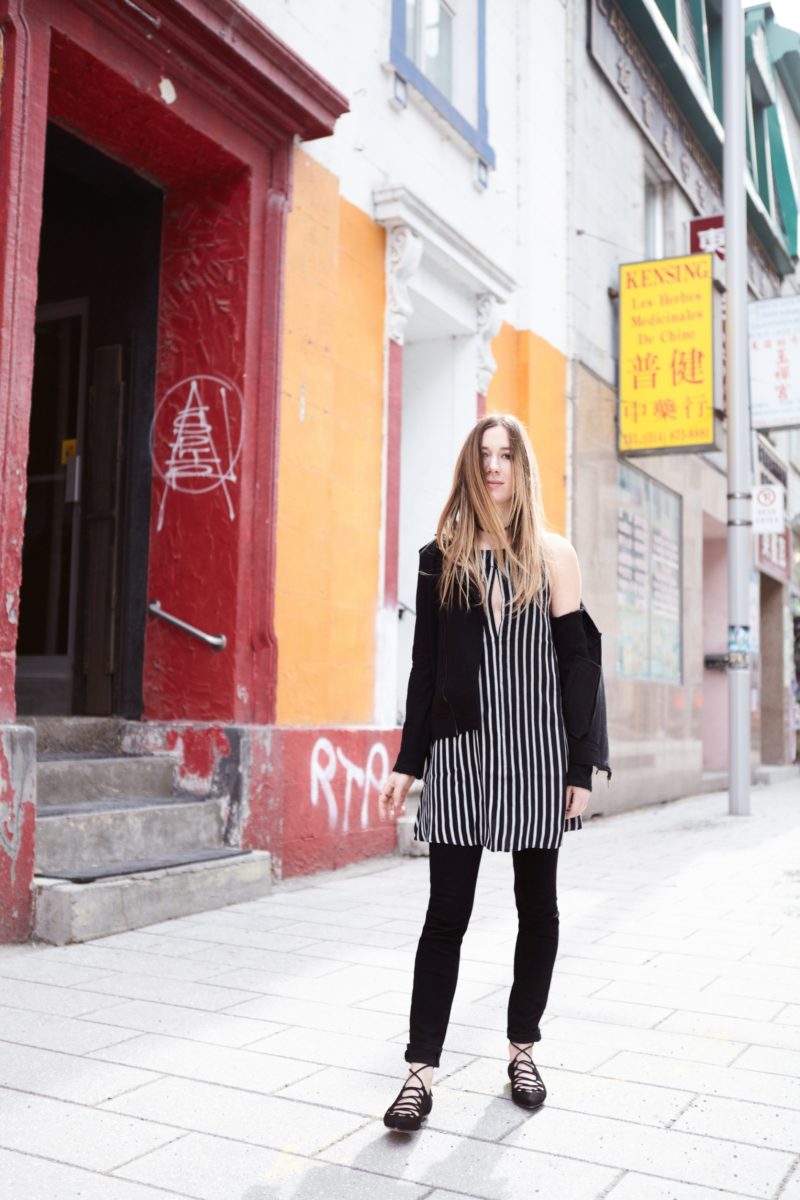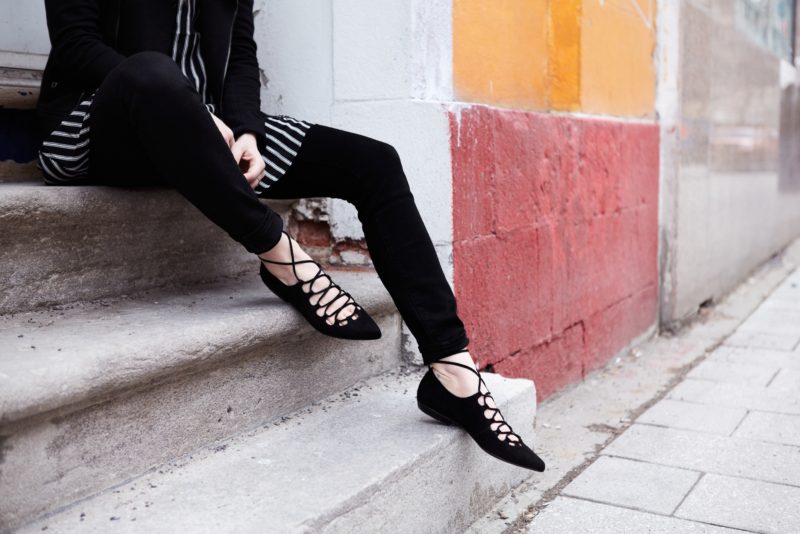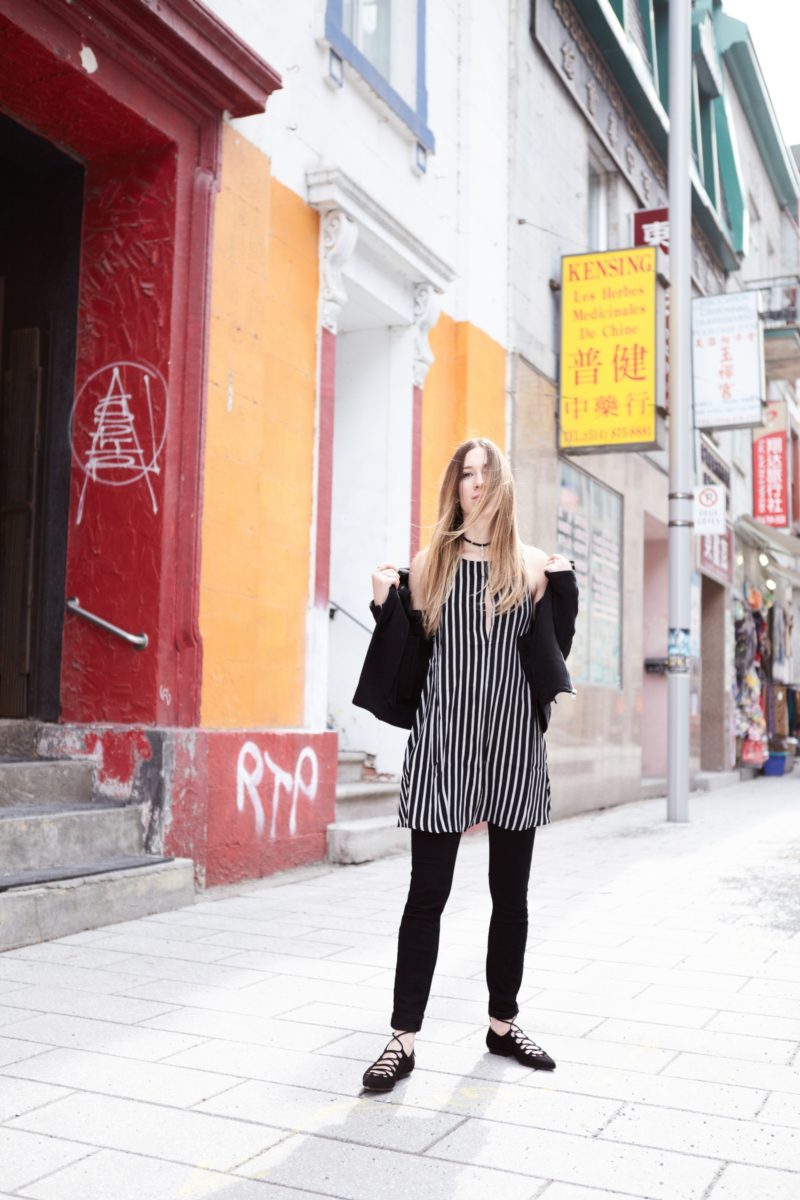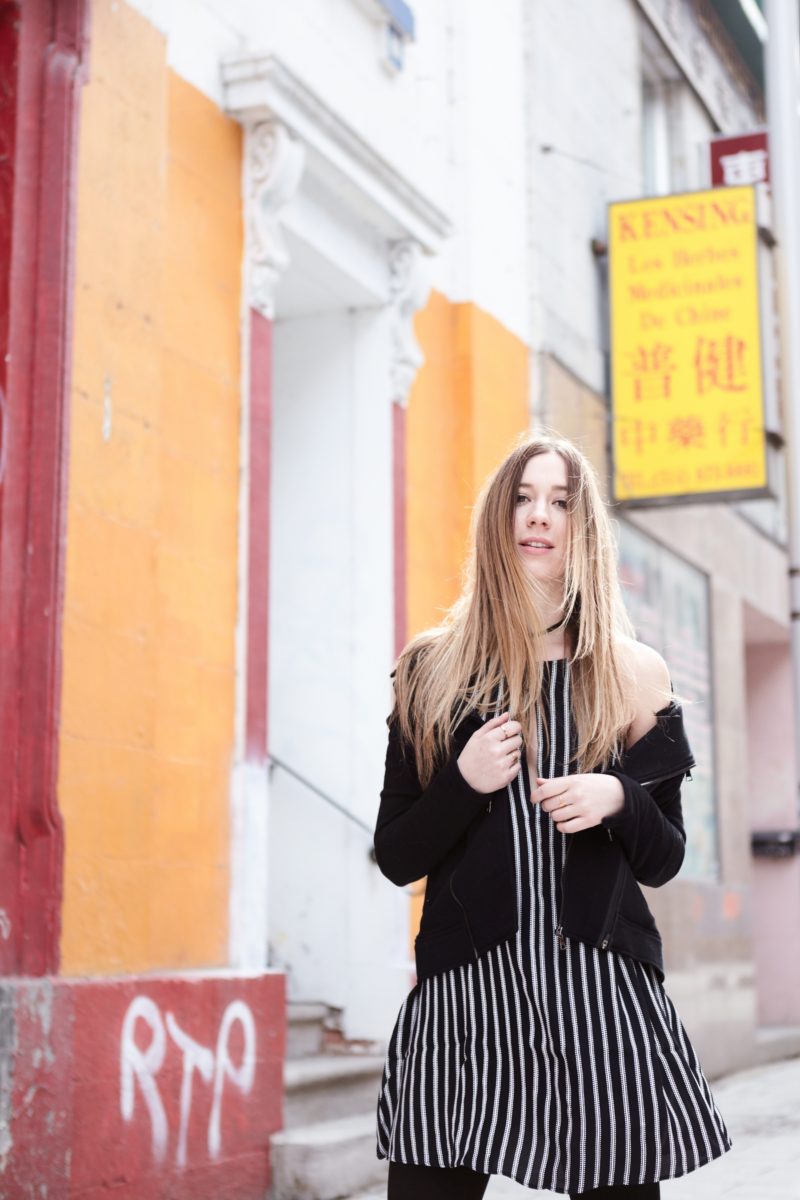 A lot of people rely on colder days to show their layering skills, but you can definitely do it when Spring shows up. Is there anything better than jacket season and a few layered pieces to make sure you make it until later in the afternoon (warm days, cold nights, hi Canada).
Wearing a dress over pants is something I've always been dreading, even if it was A THING in elementary school (now you know how old I am). There was an actual pants and skirt combo that you could buy all together if you were not inventive enough to create you own kit. Look at me now, embracing this layering trick, when I used to hate on my classmates for this fashion choice.
People do change, eh!
Outfit details: Revolve dress. Hudson jeans jacket. Paige jeans. Stuart Weitzman lace-up shoes.
Photos: Gabrielle Robert