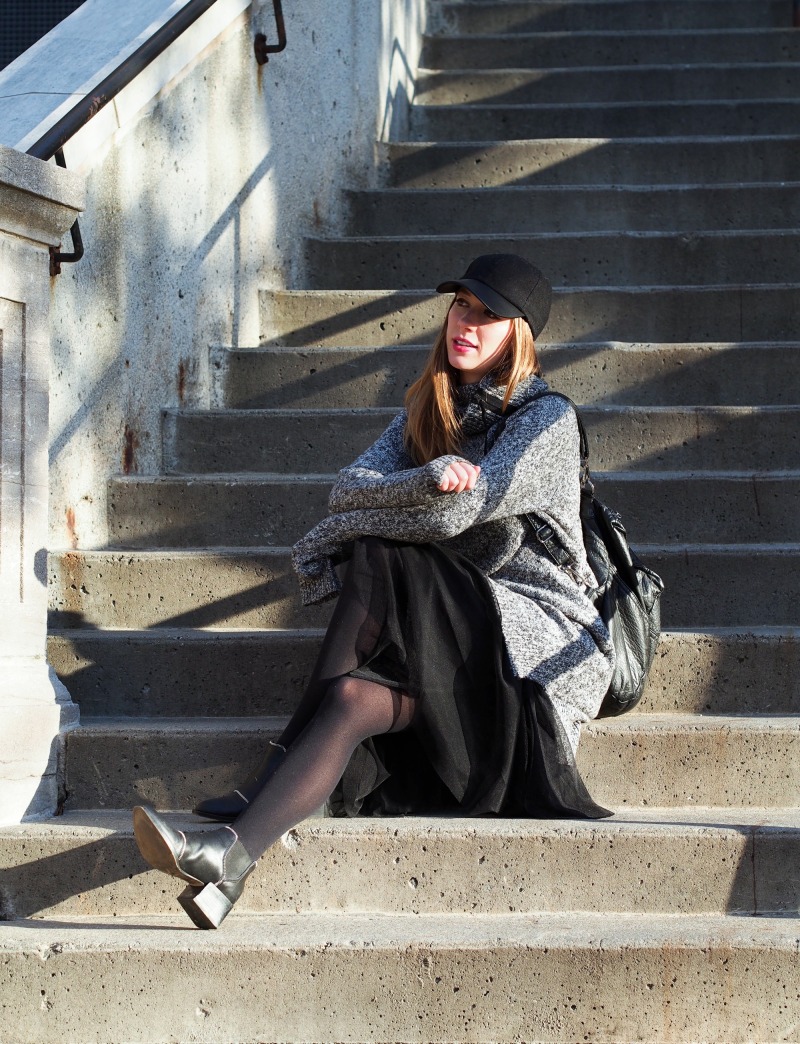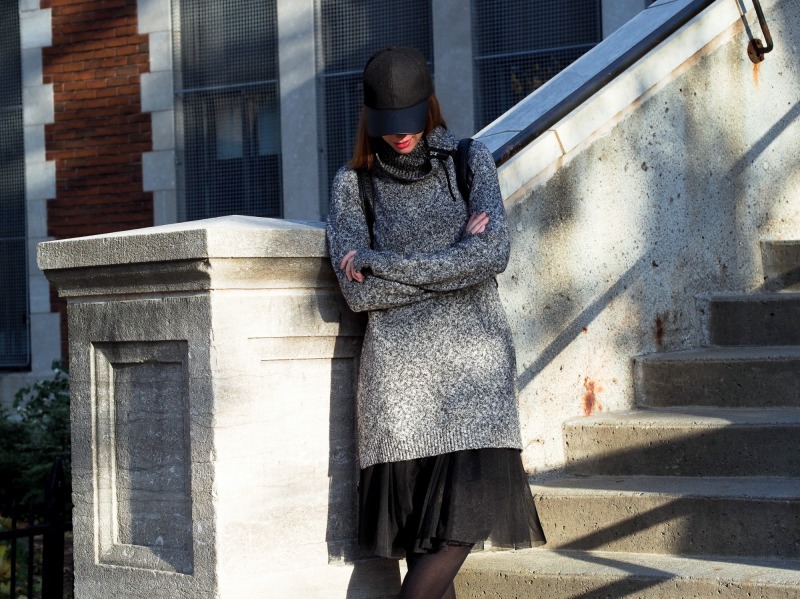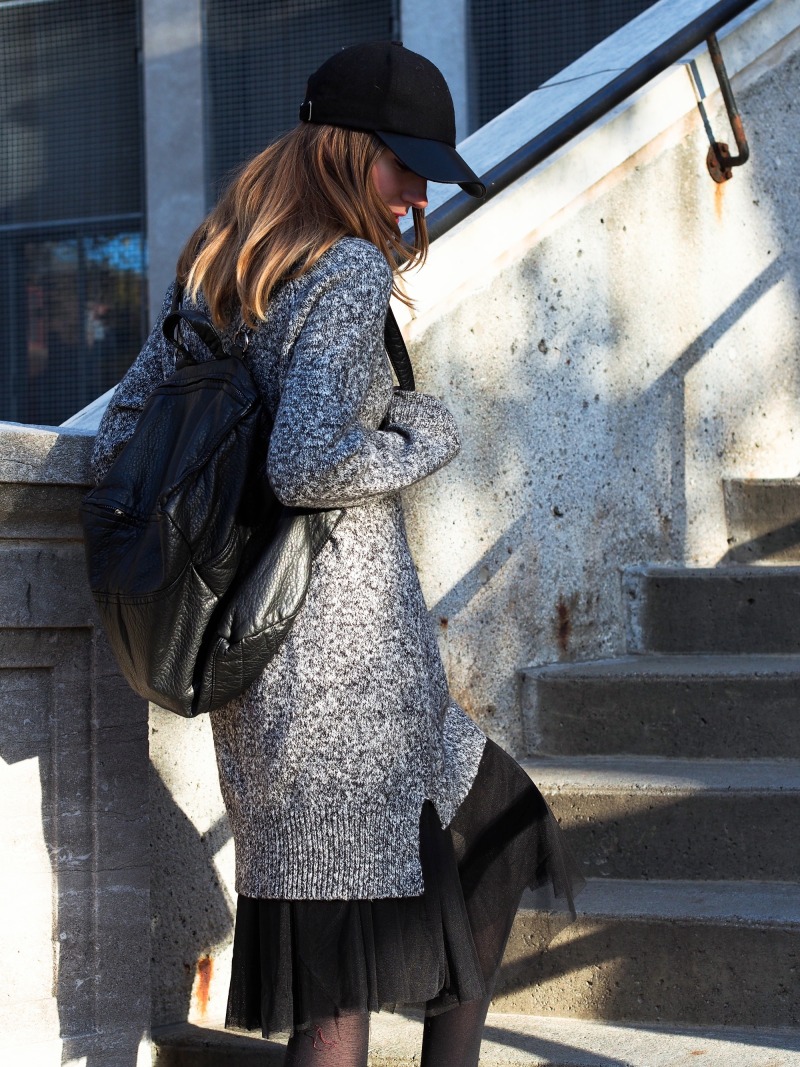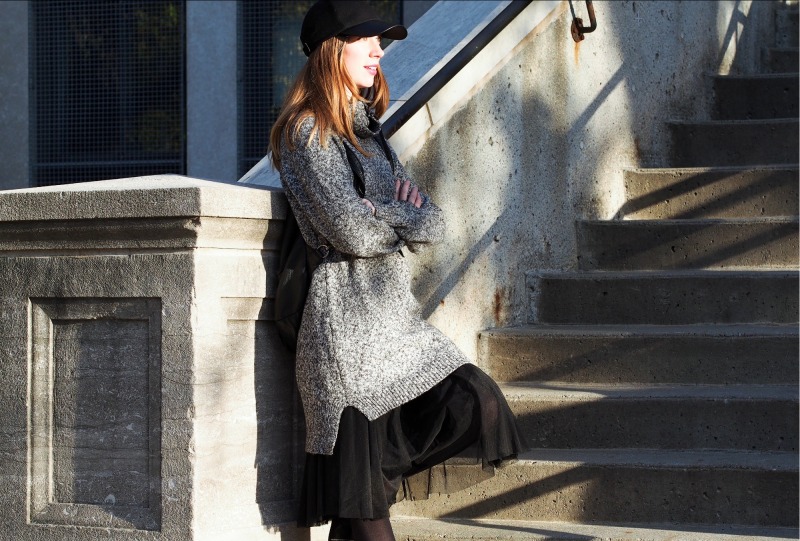 This month challenge with Smart set was a hard one for me, I must admit (you do not remember what the challenge is? Head over to the first month here). The old Gabrielle would have loved to wear a tulle skirt, but the new one, the one I am now, is not a fan of the trend anymore. It is not because the skirt is not cute, because it looks pretty damn good, but I am just not that girly now. I enjoy wearing sneakers or loafers, hats and leather bags. Still, I made it! I found a way to make it work with my style and must admit, I think a tulle skirt can look great, even dressed down. The key is to stay true to who you are and your personal style.
I decided to pair the skirt with the biggest, chunkiest knit that was available at Smart Set. I picked this gray one (gray! Are you guys surprised?) because I loved the detailing at the neck annndd the color was great for me. I asked the lady if she could pull a large for me and she asked: "Girl, are you sure you want your knit that big?" and I was like "Of course!". Dressing down a skirt can be that simple: pair it with your favorite knit, great booties and top it off with a hat.
Also, this skirt is great for any holiday party you may have (they are coming!) or for a more dressed-up event.
Outfit details: Skirt, knit and cap from Smart set.
Don't forget to look at the other girls outfit with the Tulle skirt!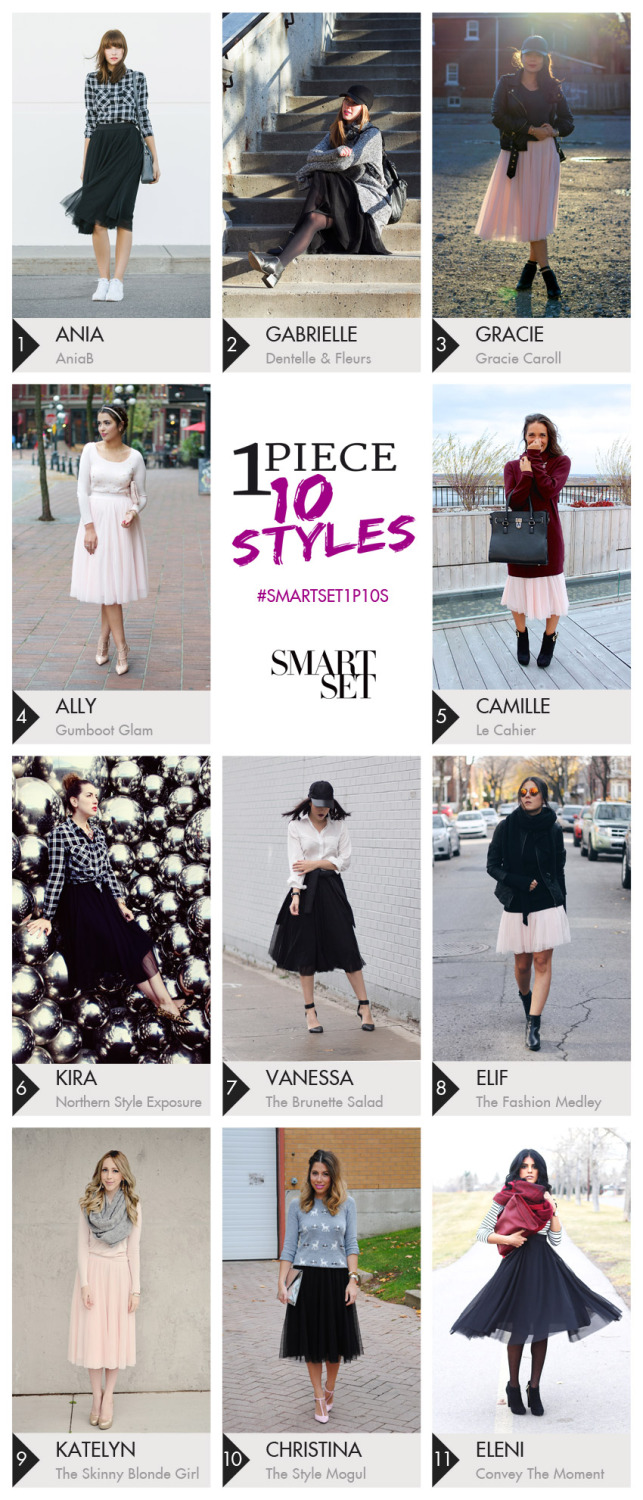 1. Ania B 2. Me 3.Gracie Carroll 4. Gumboot Glam 5. The Booklet 6. Northern Style 7. The Brunette Salad 8. The Fashion Medley 9. The Skinny blond Girl 10. The style Mogul 11. Convey The Moment