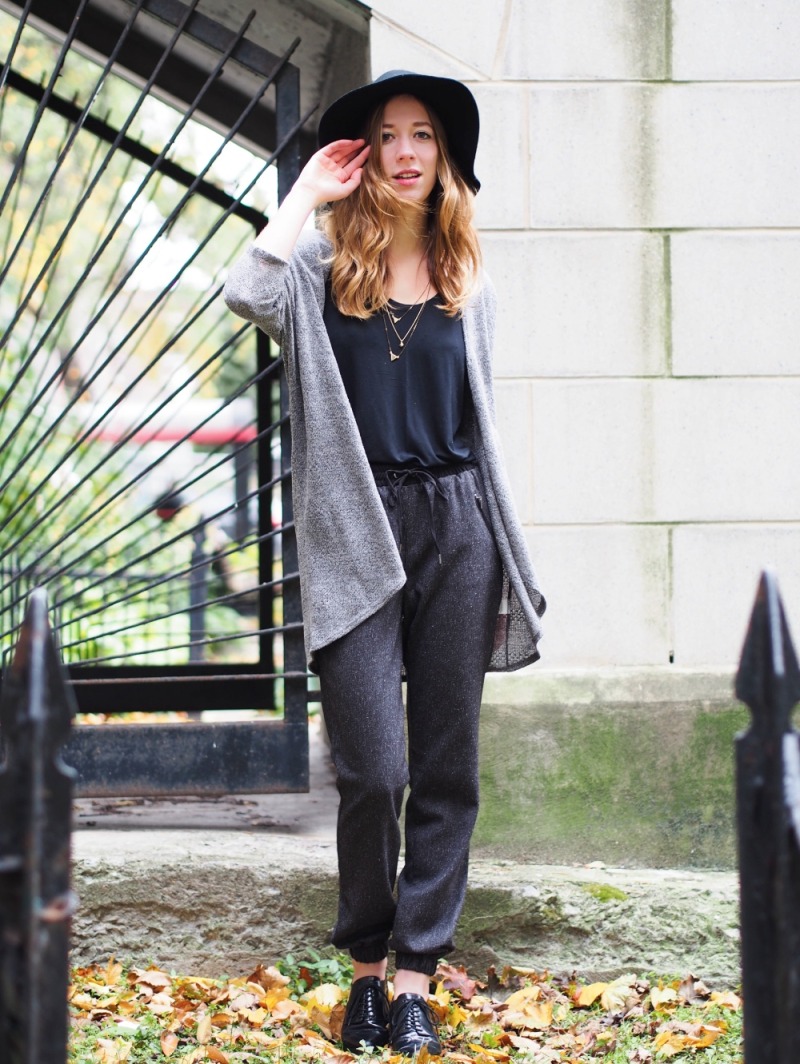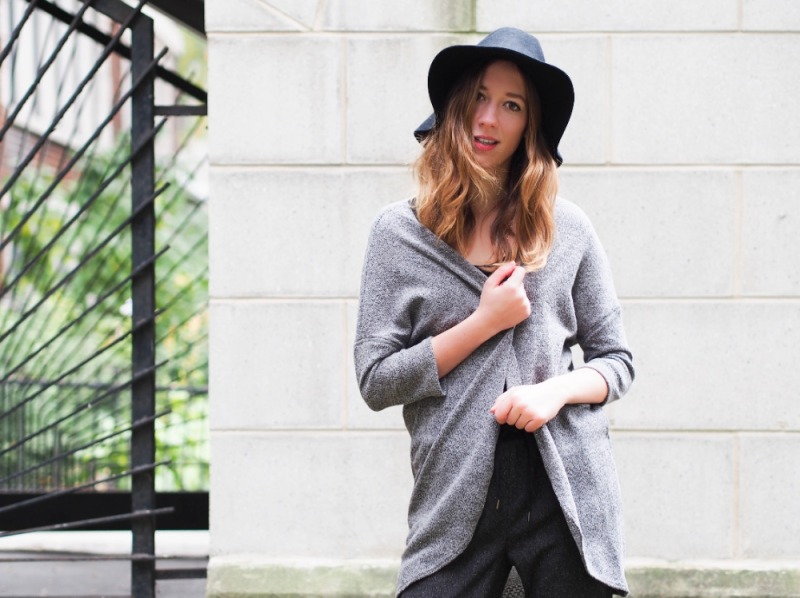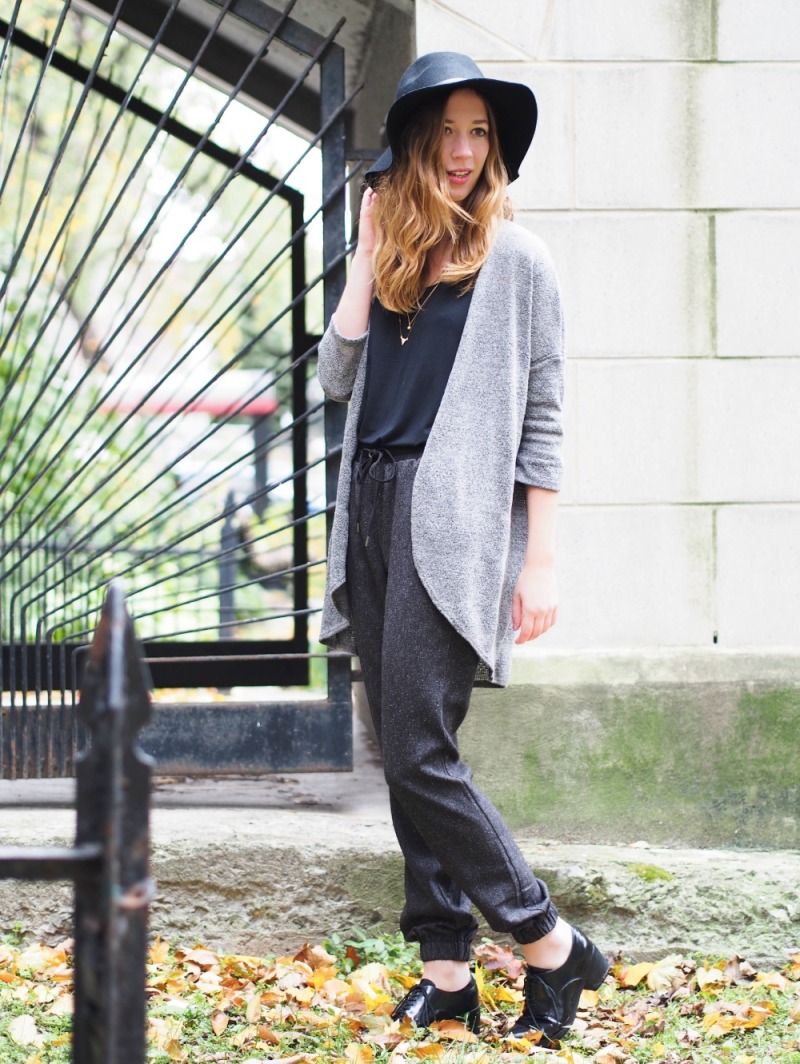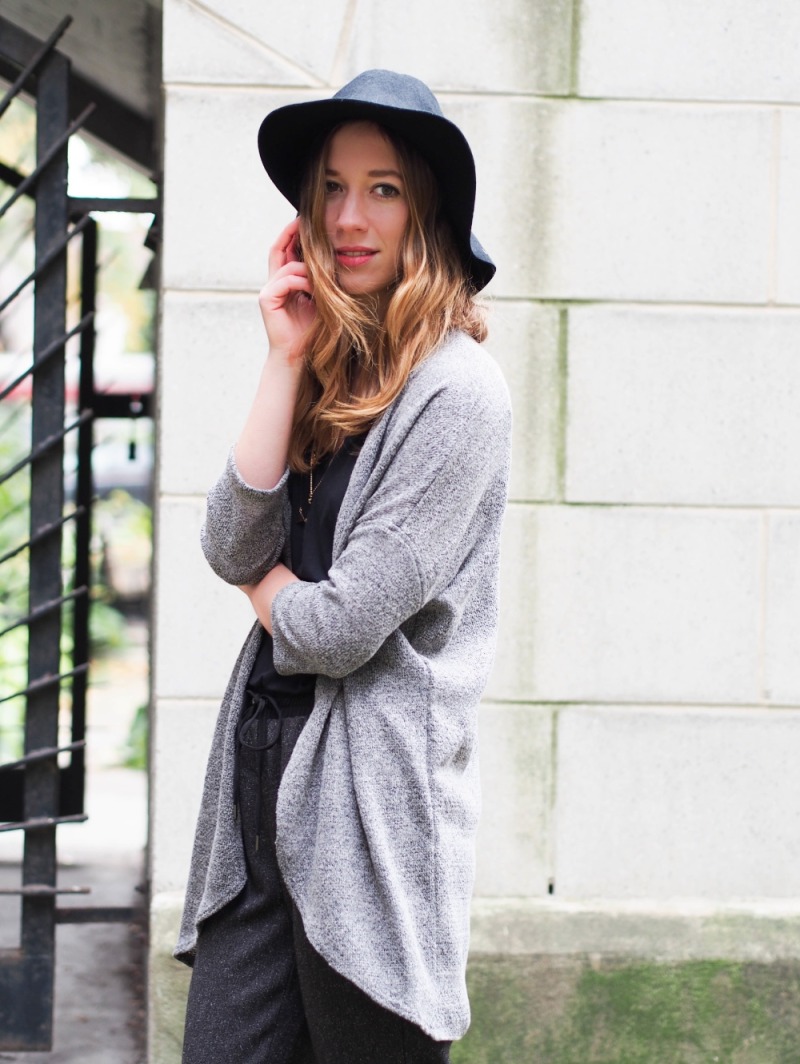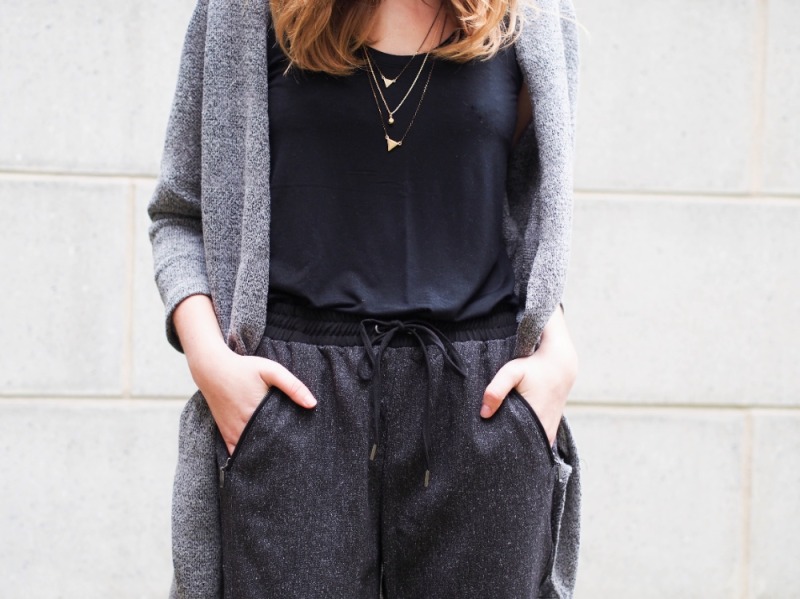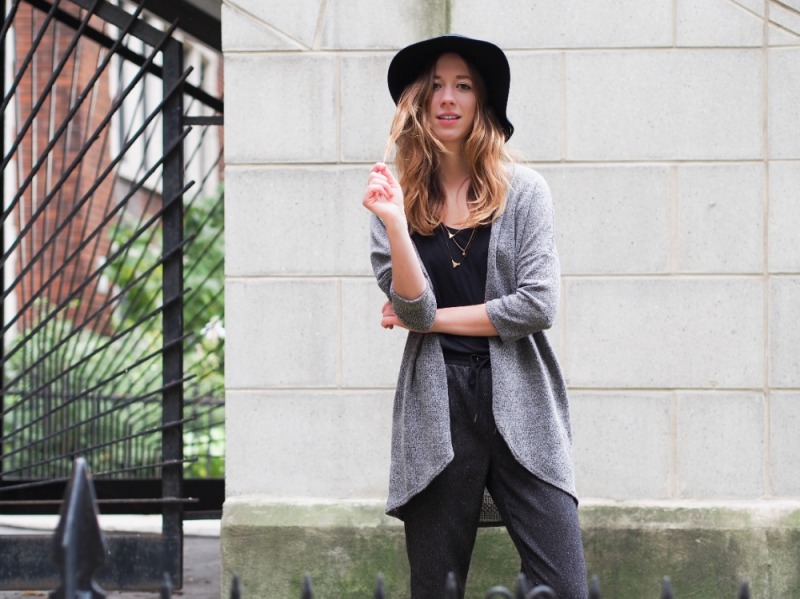 This is the beginning of a fun collaboration with Smart Set: The 1 piece 10 styles. Each month, I will style a certain piece of clothing from the boutique, along with 9 other Canadian bloggers that I adore. This way, you'll get 10 fun/fresh ideas on how to wear a piece your probably already have in your wardrobe (and, if not, you can still run to Smart Set to get it!). So, each month, I'll post a all-smart-set look for your guys to take a look at.
This month item was the cardigan, because yes, cardis are back. I decided to go for an all gray look, since this colour is so big this season, and because I am already wearing it all the time (oh, and a hat, of course). Cardigans are great for layering, because they add a nice little layer to your outfits. You can also wear them during your lazy Sundays, because they are so easy to add to any  outfit. Just throw one over your favourite t-shirt or cami and you are good to go.  If you like this one, it is available right now in every Smart Set store.
Outfit details: Smart set Cardigan. Smart set hat. Smart set cami. Smart set jogger pants. Jeffrey Campbell shoes. Smart set necklace.
Photos: Anik Lacasse-Richard
I highly suggest you go and look at the other girls outfit, because we really came up with 10 different looks that are all very inspiring. Since Smart set is a Canadian company, I find it very interesting that they selected multiple Canadian blogger. We do have a lot of talent in this freezing country. Here are their blogs: Ania B, Gracie Carroll, Northern Style, The Skinny blond Girl, The Booklet, The style Mogul, The Fashion Medley and The Brunette Salad. Hurray for Canadian bloggers!